Archive: March, 2012
David Hiltbrand, Inquirer TV Critic
The last female Idol winner was Jordin Sparks back in 2007. We may be waiting a long time for another one if voting trends continue the way they have this season and last.
On Thursday's elimination hour, your bottom three were Erika Van Pelt, Elise Testone and Shannon Magrane. I predicted two of those in yesterday's blog but assumed at least one guy would be on the bubble. I underestimated the misogyny of the Idol voting bloc.
I was dead wrong on my second prediction. They did send the loser home. No last minute stay of execution. No slot on the tour. Hmmmm.
David Hiltbrand, Inquirer TV Critic
Life is a cabaret, old chum.
On a night of high drama – Ryan Seacrest admitting to the world that he is – whoops, wrong night. No, at the beginning of Wednesday's live performance show, Seacrest solemnly informed us that, in cooperation with law enforcement officials, American Idol was expelling one of the finalists for a previously undisclosed criminal past.
David Hiltbrand, Inquirer TV Critic
What's that old childrens' rhyme? "Lincoln, Lincoln, what you drinkin?"
Wait until you meet Carrie, the focus of Sunday night's season finale of My Strange Addiction on TLC.
I don't want to give too much away. And fair warning: if you have a queasy stomach, do not watch this.
David Hiltbrand, Inquirer TV Critic
Do we get a language credit for watching Jimmy Kimmel Live last night?
As you'll see in this rowdy clip, Jimmy conducted the interview with his first guest completely in Spanish.
David Hiltbrand, Inquirer TV Critic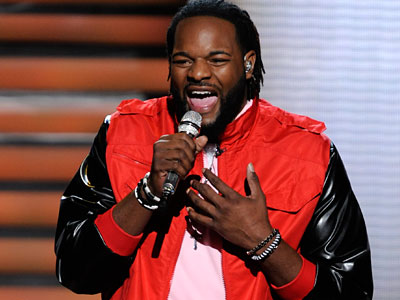 Ryan Seacrest dropped the hammer immediately. Right at the top of Wednesday's American Idol, before even introducing the judges he announced, "With the cooperation of law enforcement we discovered information that left us with no choice but to eliminate one of our finalists from the competition."
Then, of course, this being Idol, which has made a religion of "make the audience wait", he didn't identify the expelled contestant until nearly 50 minutes later when he said "I can now tell you that person is Jermaine Jones."
David Hiltbrand, Inquirer TV Critic
Seems like a mismatch to us: a war of words between Mad Men star Jon Hamm and reality show poser Kim Kardashian. But the gauntlet has been thrown down.
It started with an interview that Hamm gave to the British version of Elle magazine. It hasn't been published yet, but the Daily Mail reported that Hamm says, "Whether it's Paris Hilton or Kim Kardashian or whoever, stupidity is certainly celebrated. Being a [bleeping] idiot is a valuable commodity in this culture because you're rewarded significantly. It's celebrated. It doesn't make sense to me."
David Hiltbrand, Inquirer TV Critic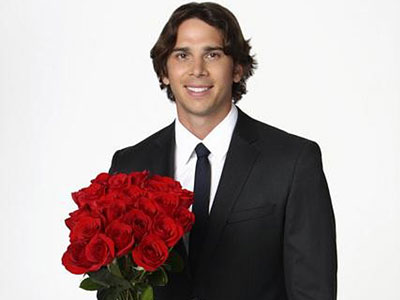 Ah, Ben Flajnik. You sweet, kind dummy. We all know love is blind. But it's also apparently pretty stupid. After a long, strange season of The Bachelor, in the shadow of Switzerland's Matterhorn, Ben put a ring on the finger of Courtney Robertson, the Cruella DeVille of romance reality. Here was the proposal.
David Hiltbrand, Inquirer TV Critic
Donald Trump called it "a no-brainer". The challenge on Celebrity Apprentice last night was a sales presentation and brief q&a for a new model Buick. Logic and the Donald would strongly suggest that the men's captain would be Michael Andretti. After all, the guy is part of one of America's most famous automotive dynasties. Andretti abdicated leaving comic Adam Carolla to rally the men. (Well, at least he has "car" in his name.)
You could tell this seriously peeved Chairman Don. And you do not want to see him with his dander up. Not with that hairdo. Even Ivanka was astonished that Andretti passed on the captainship, saying to him, "I don't think you're ever going to get anything closer to your wheelhouse than this."