Archive: February, 2012
David Hiltbrand

, Inquirer TV Critic
Have you noticed all the backlash against Downton Abbey in its second season? Ooh, it's become too soap operatic, too contrived.
This is what I consider double snobbery. It says, "I was into Downton when it was cool, before the hoi polloi started watching it. Now it's become common and vulgar".
David Hiltbrand

, Inquirer TV Critic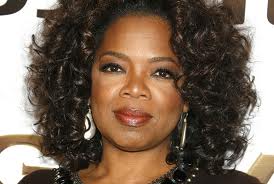 Bad, bad Oprah. Just as the Grammys were kicking off, about the time Bruce was singing "We take care of our own", she was only looking out for herself.
Here's what she tweeted to more than 9 million rapt followers:
David Hiltbrand

, Inquirer TV Critic

Quite a night for prestige actors dropping by Saturday Night Live: First Jean Dujardin from The Artist for a song and dance number featuring guest host Zooey Deschanel.

Then a true Hollywood legend dropped in to "Weekend Update". Actor extraordinaire Nic Cage. And his clone! I know, right? Un-freakin'-believable! Enjoy.
David Hiltbrand

, Inquirer TV Critic

11:30 Take us out, Paul, with "Golden Slumbers/Carry That Weight". A song more Wings than Beatles. I think we could have faded out about 30 seconds into that six-handed guitar jam. Sweet dreams, boys and girls. Until next year.

11:25 Album of the Year: Adele. Judging by the crowd on stage, it takes a village to make 21. You have to admire Gaga's commitment. She sat there all night and that face mask looks really really uncomfortable.

11:16 Record of the Year: Adele of course. The boys from Mumford must be annoyed they flew into Los Angeles just to sit there all night. Best Acceptance Speeches of the Year: Adele again. Short and to the point. The fact that this show is going way over is certainly not her fault.
David Hiltbrand

, Inquirer TV Critic

This video requires no set-up. Last night's Late Night offered Top Ten Interesting Facts About the Grammys delivered by (you know 'em, you love 'em) the Foo Fighters. Works out pretty good. Two interesting facts per band member. Try doing the Top Ten with The Band Perry.

Sorry. Take it away, boys.
David Hiltbrand

, Inquirer TV Critic

There is viral success. And then there is a plateau high above that, when your digital moment gets autotuned. That's what happened to two prime time beauties on You Tube this week.

First up Kristen Bell, currently starring with Don Cheadle in Showtime's House of Lies. Her emotional interview with Ellen DeGeneres about spending her 31st birthday with a sloth (whatever floats your boat) became such an online sensation, that it was scored. The song goes a little like this:
David Hiltbrand

, Inquirer TV Critic

It was the final performance of the night, as the judges started thinning out the herd during the Hollywood round of American Idol. Here's what happened to 16-year-old Symone Black.
David Hiltbrand

, Inquirer TV Critic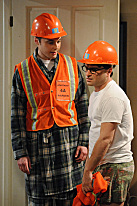 Nielsen just issued the ratings from last week for the country's largest local TV markets. And there's one regional anomaly that really sticks out: American Idol doesn't have nearly as many friends in Pennsylvania.
The biggest cities in the Eastern time zone show the same viewing preferences for the week. The Super Bowl naturally came in first, followed by the post game show, then the episode of The Voice that rode the big game's coattails on Sunday night. Rounding out your Top 5 were the Wednesday and Thursday installments of American Idol. Everywhere you go. In that same order.
Except in the Keystone State. Here in Philadelphia, we watched the Super Bowl and the post game and the blind auditions on The Voice. But the CBS sitcom The Big Bang Theory soundly whipped Wednesday's Idol to take 4th place and Person of Interest nipped Thursday's show.