Archive: February, 2012
David Hiltbrand

, Inquirer TV Critic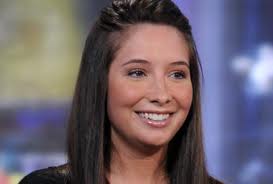 Viewers will get a close look at the busy life of Bristol Palin, single mom, former first daughter of Alaska, author, and one-time Dancing with the Stars contestant.
Lifetime announced today a new reality series Bristol Palin: Life's a Tripp. The channel promises that over 10 half-hour episodes the show will "provide an exclusive, rare glimpse into Bristol Palin's real life as a young, single mother forging her own way in the world while living under the constant spotlight as a member of one of America's most high-profile families."
Just to clarify, Tripp is the name of the 3-year-old son that Palin, now 21, had out of wedlock with Levi Johnston. She has since become an advocate against teen pregnancy.
David Hiltbrand

, Inquirer TV Critic

Busy program last night on American Idol for the first live show of the season as the 13 male finalists duked it out with ballads. But there was still time for Steven Tyler to make fun of Jennifer Lopez for showing a little too much , um, cleavage at Sunday's Oscar telecast.

There's been something of an online dustup since the Awards show over two things: Angelina Jolie's bare leg and Lopez's plunging gown which seemed to reveal more than she may have intended.
David Hiltbrand

, Inquirer TV Critic

So what'd you think of the Academy Awards? Do you even remember what won Film of the Year? Hint: It wasn't War Horse. Why do they always put the big categories at the very end of the marathon after they've plunged us into a sound-editing coma?

The liveliest moments of the night came after the show on Jimmy Kimmel's annual special. Once again he brought out the big funny cannons and the big stars. Without further ado, we give you Movie: The Movie.
David Hiltbrand

, Inquirer TV Critic

Hail, hail, the gang was all here for Good Morning America: The Movie. Actually Robin Roberts was out in Hollywood, holding down ABC's pre-game coverage of Sunday's Academy Awards.

But back in Times Square, her morning cohorts gathered with popcorn to watch their acting debuts. Roll it.
David Hiltbrand

, Inquirer TV Critic
They're celebrating wildly in the physics labs at the California Institute of Technology where Sheldon and Leonard work. What does that look like you ask? Extra juice box for everyone!
That's because for the first time, Big Bang Theory topped American Idol to take Thursday night overall. The two shows have been going pretty much neck-and-neck all month in terms of viewers during the half hour they have in common, but Idol was always the cumulative winner.
David Hiltbrand

, Inquirer TV Critic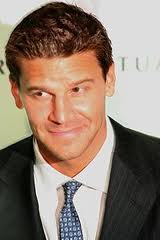 It's only been a week and Downton Abbey withdrawal is already too painful to bear (wrist to forehead). I assume many of us are suffering seeing as how the Christmas episode drew 5.4 million viewers, which for a PBS show is Super Bowl numbers.
Don't despair, Downingtons (Abbeyites?). Help is on the way. David Boreanaz, star of Bones and son of longtime 6ABC weatherman Dave Roberts, has volunteered for duty.
David Hiltbrand

, Inquirer TV Critic

The last thing you want to see is Abby Lee Miller, the autocratic star of Lifetime's crazy-popular reality show Dance Moms, coming at you with that foam bat in her hands.

But Wendy Williams asked for it on today's show. And Miller, who at her Pittsburgh studio usually coaches dancers a good deal younger than the talk show hostess, was quite patient, even versing Wendy in the body roll.
David Hiltbrand

, Inquirer TV Critic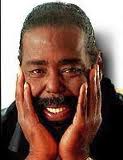 We are culturally so steeped in satire that it's often hard to tell when people are being serious. But there was a segment on Good Morning America today about a Georgia man accused of murder who is pleading insanity because a six-foot demon in the guise of burbling soul serenader Barry White ("Can't Get Enough of Your Love, Baby") told him to kill.
Apparently this evil spirit was stronger than the angel who he claims also appeared to him with the face of Olivia Newton John ("Let's Get Physical").