Archive: December, 2011
"Why I oughta…"
Ah, yes. Return with us now to the eye-poking, hair-yanking, lobster-pinching escapades of Moe, Larry and Curly, better known as the Three Stooges. The Farrelly Brothers (Dumb and Dumber) have cooked up a remake of the slap-happy trio. Here, take a gander:
Got a few minutes? Because you're going to want to see this. Last night on The Colbert Report, host Stephen Colbert made manna of the news that Donald Trump planned to moderate his own debate of the Republican presidential cadidates on December 27.
Colbert turned that into a classic comedy riff. Announcing his own debate, Colbert managed to adroitly spoof Trump's unpalatable blend of outlandish ego and unwitting vulgarity. But Colbert had his settings on "fricasse" last night, tenderizing every target in the political landscape.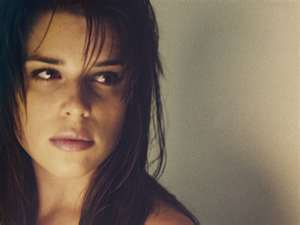 OK, Ezekiel, you've got that buggy going a mite fast there. Pull it over.
We're sure crime is a problem in Amish communities much as it is everywhere else, but is there enough felonious intent among the Plain Folk to warrant a weekly crime drama?
We'll find out when Lifetime airs its TV movie Sworn to Silence sometime next year. Neve Campbell (Party Of Five) plays a woman who returns as police chief to the small Amish farming community where she grew up.
Hard to say what makes this project more irresistible: the title or the cast. But the combination just staggers the imagination.
The SyFy channel yesterday announced it is in production on a movie for 2012 entitled Jersey Shore Shark Attack.
Alec Baldwin, master of a thousand voices? It sure seemed like it during his uproarious appearance on Late Night with Conan O'Brien. Here's video of his segment from last night.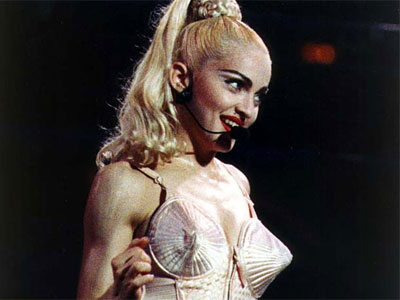 For those of you who remain functional by halftime of the annual bacchanal that is the Super Bowl, it may interest you to know that your mind-blowing musical entertainment this year will be provided by Madonna. The gig was announced last night during the prime time game between the Saints and the Lions.
The selection of the 53-year-old Material Girl is strictly in keeping with the NFL's boomer policy (and we don't mean Esiason). By decree of the commissioner all Super Bowl acts must be multi-platinum sellers, still refer to their collections as "albums" and remain a little fuzzy on exactly what a "download" is.
The premise was real enough. Former Disney star Miley Cyrus did have a birthday this week and her friends did in fact give her a cake decorated to look like rasta king Bob Marley. And Miley did indeed speculate as to the significance of that choice.
Here's where Saturday Night Live took that set-up: