Sure, a lot of little munchkins were floating around your block dressed up to look like Honey Boo Boo last night. (No one said Halloween should be tasteful.)
But what did Honey Boo Boo go as?
As you can see, it was one great reality show family paying tribute to another. The Thompsons spared no expense (or animal pelts) to imitate the Kardashians.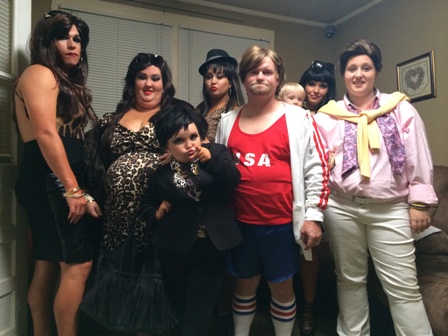 Who is whom? Well, I know that lil' Alana is supposed to be Kris (because I asked) and it looks like Sugar Bear is doing Bruce Jenner (although he looks more like Andy Richter.) The others? It would take someone far more versed than I am in both shows to caption this one.
You can see how the family's Halloween played out when Here Comes Honey Boo Boo returns to TLC on Januray 16.
--
Read more Dave on Demand or follow him on Twitter @DaveOnDemand_TV