Guess who's coming to 'Downton'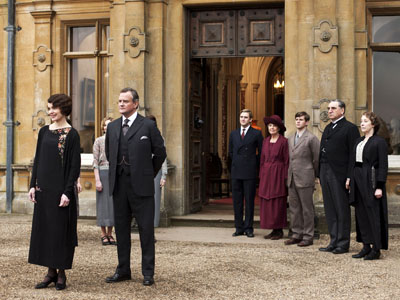 Amid a flood of rumors, one is confirmed
Guess who's coming to 'Downton'

The casting rumors have been flying about season four of Downton Abbey. The reports have ranged from the sublime (Henry Cavill to play the widowed Lady Mary's new love interest?) to the ridiculous (P. Diddy as a '20s musician? We're pretty sure Diddy started that one himself.)
But one has been confirmed and it's something of a shocker: Paul Giamatti will appear in the season finale (as is traditional, a Christmas episode) according to TV Line.
Giamatti (HBO's John Adams) will play Harold, the American brother (naturally) of Lady Cora (Elizabeth McGovern). This wild Jazz Era playboy will show up at the Abbey to accompany his and Cora's mother, Martha. Throw another banger on the stove: Shirley MacLaine is back!
The Dowager Countess will no doubt be delighted to hear the news.
Downton Abbey will return to PBS on January 5, 2014.
---
Read more Dave on Demand or follow him on Twitter @DaveOnDemand_TV