Archive: May, 2011
David Hiltbrand

, Inquirer TV Critic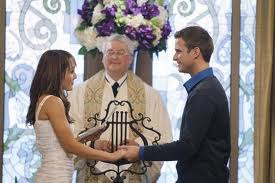 Apparently our latest Bachelorette, Ashley (a University of Pennsylvania dental student) isn't into fooling around.
Last night on her first solo date, she flew with William to Las Vegas, and in short order, had a wedding cake tasting, shopped for rings and walked down the aisle (see video, below).
David Hiltbrand

, Inquirer TV Critic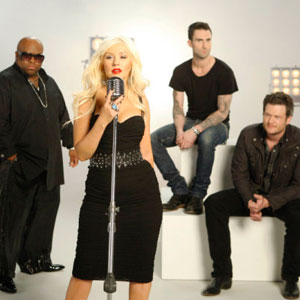 It's a new high note for NBC's singing competition The Voice. The network announced today that the show will air after the Super Bowl.
There will be a "special" episode of the program broadcast after the big game on Sunday, Feb. 5. It will be drawn from next season's blind audition phase.
David Hiltbrand

, Inquirer TV Critic

Hey, Princess Diana got a famous musical elegy: Elton John's "Candle in the Wind". Why shouldn't American royalty get the same sort of tribute?
What do you mean Oprah is still alive? I thought this extravagant three-day orgy of worship was a memorial to the passing of a legend. She's just wrapping up her show? Never mind.
David Hiltbrand

, Inquirer TV Critic

Could Lauren Alaina have turned the tide in her favor last night? Torn vocal chord and all?

While I was musing during a commercial that Scotty McCreery's bland-on-bland showing may have snatched defeat from the jaws of victory, my son expressed skepticism: "How many swing votes do you really think there are on American Idol?"

He's probably right. This is a show where viewers settle on their favorites early and maintain their allegiances come hell or high notes. For proof just look at
Poll: Who will win the 10th season of Idol?

(278 votes)
David Hiltbrand

, Inquirer TV Critic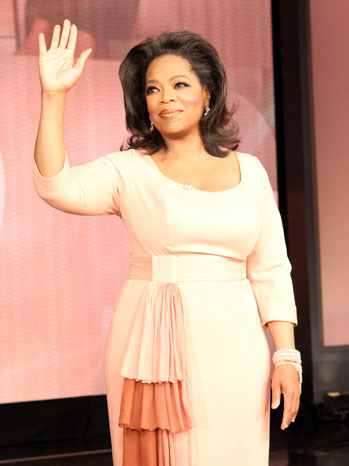 I dozed off for a minute this afternoon and had a terrible dream: Oprah was leaving the building and she wasn't coming back.
Wait, that wasn't a dream? How are we supposed to live without our life coach, role model, tutor and best friend?
David Hiltbrand

, Inquirer TV Critic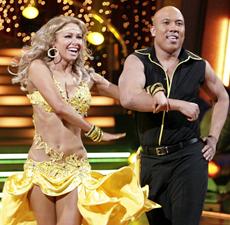 In a victory of determination, grace and charisma, Hines Ward won the 12th and highest rated season of Dancing with the Stars last night. The former Super Bowl MVP for the Pittsburgh Steelers became the second NFL player to take the DWTS title, following Emmitt Smith in season three.
His athleticism and discipline kept him in the contest, but it was Ward's radiant charm that won it for him. You know that cliché about someone's smile lighting up a room? In Ward's case, that was manifestly true.
David Hiltbrand

, Inquirer TV Critic
It's anybody's mirror ball, as the 12th season of Dancing with the Stars prances to a suspenseful onclusion tonight (9 p.m., 6ABC).
Last night all three remaining couples gave their supporters reasons to cheer.
Chelsea Kane and her partner Mark Ballas kicked off the show with a samba that had judge Carrie Ann Inaba evoking Buster Poindexter: "Hot, hot, hot!" 29 points
David Hiltbrand

, Inquirer TV Critic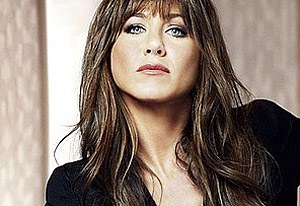 Jennifer Aniston has always been one of those performers who is more celebrated for her off-screen activities than her acting.
Think about it: fourth banana on Friends and a series of passable rom-coms like Marley & Me and The Switch.
But let her get dumped by a guy or markedly change her appearance and it's "hold the presses". She's catnip for tabloids.