Archive: January, 2012
David Hiltbrand, Inquirer TV Critic
Two words to describe Courtney, the girl you love to hate on this season's Bachelor: "scheming b….". Hey, tone it down. Those may fit, but the ones we were going for were "not shy". Take a look at her tactics last night:
David Hiltbrand, Inquirer TV Critic
The brief clip of Matthew Broderick throwing open the curtains in full Ferris Bueller mode became such an internet sensation – over 4 million hits in as many days – that Honda decided to release the entire body of its Super Bowl commercial. Here you go:
David Hiltbrand, Inquirer TV Critic
Die hard fan of Game of Thrones, HBO's dark fantasy? Then this clip is guaranteed to whip you into a frenzy.
David Hiltbrand, Inquirer TV Critic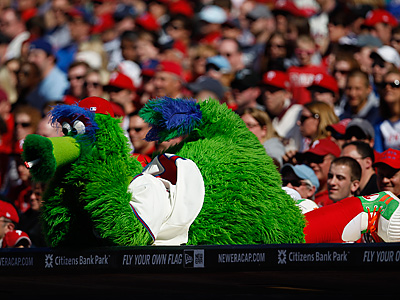 Wow, Tina Fey is really obsessed with the Phillie Phanatic this season. In the first of last night's two new 30 Rock episodes, Jack Donaghy (Alec Baldwin) tries to throw a party for his Kabletown boss Hank Hooper (Ken Howard).
Because Kabletown, which has taken over NBC, is based in Philadelphia, Jack wants Hank to feel at home so he busts out some local talent. Ready for a shocker?
The heretofore mute Phillie Phanatic speaks! OK, maybe it's more accurate to say he squeaks. But as you can see in this clip, 30 Rock was kind enough to provide subtitles so we could understand the big guy's anguish.
David Hiltbrand, Inquirer TV Critic
You think you've seen bizarre contestants on Idol? Well, the Magic Cyclops who turned up last night for the auditions in Aspen stole the crazy cake.
The guy is like the missing member of Spinal Tap, starting with that ridiculous British accent. And his musical claim to fame? He owns 11,000 air guitars, a number exceeded only by some collector in Belgium.
David Hiltbrand, Inquirer TV Critic
Next week's episode of Glee? Yeah, Rachel is supposed to give her answer to Finn's heartfelt marriage proposal. Frankly, the plot is going to take a back seat to the music – a theme extravaganza devoted to the songs of the King of Pop, Michael Jackson.
Here's a taste.
David Hiltbrand, Inquirer TV Critic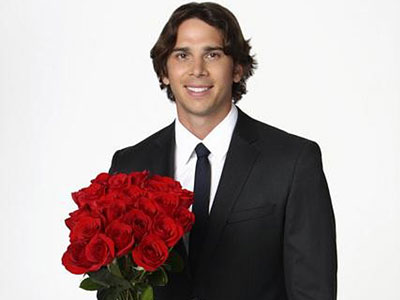 It's never a good sign when one of the fair maidens vying for your heart quotes Charlie Sheen. Repeatedly.
But it does make for good TV. If nothing else, model Courtney Robertson has emerged as one of the most vivid villainesses in the annals of The Bachelor. You don't have to watch this whole video. Just a sample will give you a good sense of how nasty this girl can be.
David Hiltbrand, Inquirer TV Critic
OK, how many of you stayed up late enough last night to watch the special edition of American Idol that followed the NFC Championship game that saw the Giants defeat the 49ers in overtime?
Yeah, it was definitely past curfew. One of the most interesting things about the San Diego tryouts – beyond the naval setting – was an audition by one Jane Carrey. Turned out she is the daughter of manic funny man Jim Carrey (Ace Ventura, etc. etc.). She is the only child of Carrey's first marriage to Comedy Store waitress Meilissa Womer.