David Hiltbrand, Inquirer TV Critic
Who knew Jamie Foxx had such acting dimensions? Hosting Saturday Night Live, he pulled off one of the most ambitious roles Hollywood (or Atlanta anyway) has yet devised: "the first buddy cop movie starring only one actor."
Prepare to be amazed as you watch the trailer for Tyler Perry's new film Alex Cross 2: Madea Special Ops.
---
Read more Dave on Demand or follow him on Twitter @DaveOnDemand_TV
David Hiltbrand, Inquirer TV Critic
So we're down to four on The X Factor. Well, technically we're still at 10. But down to four acts anyway.
After last year's grand winner, Melanie Amaro sang her new single (this is what $5 million buys you, kids), it was time to jettison the lowest vote getter from Wednesday's performance show.
Yes, the bell tolled for CeCe Frey. It took awhile for her coach Demi Lovato to work up some tears, but she got there. Loved Frey's parting shot: "I hope that I taught everybody at home to love who you are. The more you love who you are, the less you're gonna need anybody else to." Because that is what we should all aspire to – not to need anybody.
David Hiltbrand, Inquirer TV Critic
It's a journalistic issue that has created enormous furor.
Yesterday the cover of the New York Post carried a picture of a man in the path of a train with the headline, "Pushed on the subway track, this man is about to die."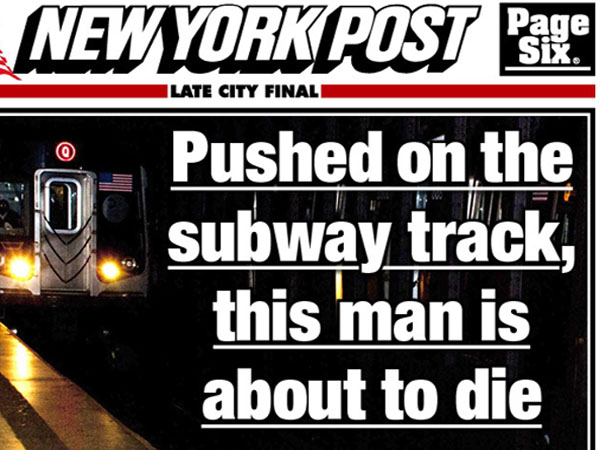 David Hiltbrand, Inquirer TV Critic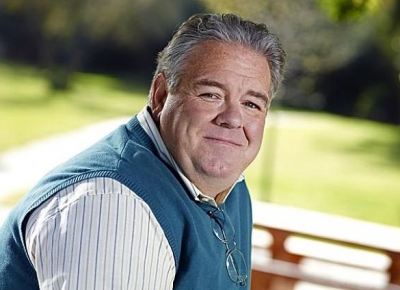 Genetics are one of nature's great mysteries. But on this week's "Parks and Recreation", they actually make sense.
Remember last season when Chris (Rob Lowe) was dating the beautiful, willowy Millicent? Normally, you'd be wondering what a lovely creature like this was doing in Pawnee. But that question was lost because we were all pondering how in the world Millicent could be Jerry's daughter.
That's right, Jerry (Jim O'Heir), the biggest nebbish in prime time history – and that's really saying something. How does this blob have an angel for an offspring?
David Hiltbrand, Inquirer TV Critic
If nothing else, you have to give "The Voice" credit for the sheer variety of music it delivers. Take Monday night. On what other singing contest are you likely to hear songs by artists as diverse as Whitesnake, Rascal Flatts, Katrina and the Waves and Avril Lavigne?
The format lent itself to experimentation. With six finalists evenly split among coaches Blake, Adam and Cee Lo, each was called upon to sing two songs – one of their choosing and one selected by their pro mentor.
David Hiltbrand, Inquirer TV Critic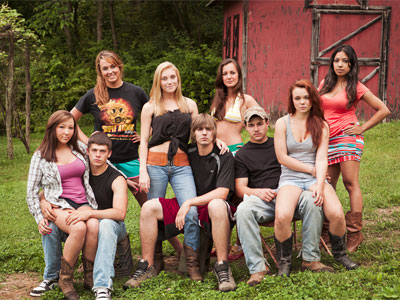 What follows Guidos? The correct answer apparently is Hillbillies.
MTV has just announced the series that as of Jan. 3, will take over The Jersey Shore timeslot.
The new reality show "Buckwild" centers not on hard-partying roomies at the beach, but on hard-partying young pals in smalltown West Virginia.
David Hiltbrand, Inquirer TV Critic
Short clip but a whole lot happening in this teaser for Sunday's episode of "Homeland".
First on the agenda: Carrie's car is found smashed up in downtown D.C. but she's nowhere to be found. Has our crazy little hummingbird been snatched? By whom?
Now this isn't clear, but it sure sounds like Abu Nazir is talking to Brody when he says, "Did you think … you could betray me and just walk away?" That's not going to end well.
And obviously we're about to find out a lot more about this mysterious CIA operative (played by F. Murray Abraham) who is secretly pulling Quinn's strings.
Now you know why Brody think his head is going to explode.
---
Read more Dave on Demand or follow him on Twitter @DaveOnDemand_TV
David Hiltbrand, Inquirer TV Critic
It was only a matter of time. The Fox drama "Mob Doctor" has been on life support almost since its debut in September. Today Fox pulled the plug on the series which was averaging less than 4.5 million viewers.
That's the smallest viewership for any network drama except for (yikes!) "Fringe".
"Mob Doctor" which starred Jordana Spiro and William Forsythe, was unable to fill the big surgical slippers left by "House" on Monday nights. After next week's episode, the show will take its already scheduled Christmas break. And then it will burn off its four remaining episodes at decidedly unpropitious times around the New Year.
The finale in particular seems unlikely to gain a large audience. It will air January 7 – against college football's BCSChampionship game.
---
Read more Dave on Demand or follow him on Twitter @DaveOnDemand_TV
David Hiltbrand, Inquirer TV Critic
"The Voice" just got a whole lot more interesting last night.

How so? Let us count the ways. The two pretty pinup guys – Dez Duron and Cody Belew – were eliminated, slashing the finalist pool from 8 to 6. Team Xtina is no more. And the Muppets invaded the show.

First, the results. All three female singers – Cassadee Pope, Melanie Martinez and Amanda Brown – advanced. (Pope and Martinez got bonus points for landing in the iTunes Top Ten. So did fellow finalist Nicholas David.)

Tyler McDermott and Trevin Hunte were the last two named to advance. And that meant, somewhat shockingly, that the eye candy quotient of Duron and Belew was gone. And that meant, rather happily, that Christina Aguilera has no dogs left in this hunt. Pack up the Lady Marmalade costume trailer, Benedict; our presence is no longer required.

Another highlight: the Muppets replaced Carson Daly and the judges. That lead to this delicious duet between Kermit and CeeLo Green, who was dressed as a jade kung fu panda.

Who knows more about being Green than CeeLo?
---
Read more Dave on Demand or follow him on Twitter @DaveOnDemand_TV
David Hiltbrand, Inquirer TV Critic

Are you ready for the global cataclysm to hit? Texans Tom Perez and Steve Vanasse are. They're the stars of tonight's Doomsday Preppers on Nat Geo at 9 p.m.
Readiness has become something of a preoccupation for Perez who hasn't been in the workforce for 12 years as he stocks his remote compound to survive the apocalypse. Or to survive a dirty bomb anyway.
Here's a taste of Perez and his more scientific partner, Vanasse as they drill for the ultimate disaster. They're planning to ride it out at Perez's personal Alamo.
You ready?
---
Read more Dave on Demand or follow him on Twitter @DaveOnDemand_TV