David Hiltbrand, Inquirer TV Critic

The last of this week's broadcast upfronts belonged to The CW, whose brand is young, fresh and hip. Fittingly the network's presentation at New York's City Center on Thursday opened with Icona Pop performing their infectious "I Love It".
Then The CW announced a schedule that includes super-powered teens, vampires and …Mary, Queen of Scots? A series about 16th Century royalty — did not see that one coming.
Despite the departures of Gossip Girl and 90210, and the looming expiration of Nikita, it is a typically modest harvest of new shows (three dramas) for The CW, which has only 10 hours of programming to fill each week.
In The Tomorrow People, Robbie Amell (1600 Penn) plays a guy with mysteriously emerging powers. (Amell's cousin Stephen is the hunky star of Tomorrow People's lead-in, Arrow.) This teleporting teen must choose between his mutant kind — Luke Mitchell, Peyton List and Penn alum Aaron Yoo — who live in an abandoned subway station, and the doctor (Lost's Mark Pellegrino) who wants to stamp them out.
Reign revels in lust and intrigue in the 16th century royal court of France. A teen Mary Stuart (Aussie actress Adelaide Kane) is caught in a love triangle between the Dauphin (Brit actor Toby Regbo) and the king's rakish bastard (Canadian actor Torrance Coombs). You know what this show needs? American vampires.
With only two dependable ratings draws — Arrow and Vampire Diaries — in its stable. The CW is hoping that these shows will attract younger viewers, its stock in trade. If not, off with their heads, starting with Mary's.
Read more Dave on Demand or follow him on Twitter @DaveOnDemand_TV
David Hiltbrand, Inquirer TV Critic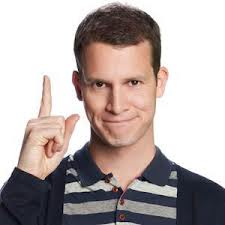 In the season finale of Tosh.0, the sardonic host went somewhere we never thought he'd venture: Sports.
This priceless Web Redemption is devoted to a Michigan adolescent in his basement acting out Michael Jordan fantasies with a nerf basketball. But Daniel Tosh frames the segment as an ESPN spoof, titled 30 for 30.0 (for the channel's acclaimed documentary series).
Read more Dave on Demand or follow him on Twitter @DaveOnDemand_TV
David Hiltbrand, Inquirer TV Critic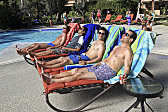 In the high stakes game of draw poker that is network programming, CBS, more than anyone else, makes it a habit to stand pat.
Of course that's easier when you're in 1st place and your schedule is adorned with imperishables like 60 Minutes, NCIS and Two and a Half Men.
During its Upfront presentation Wednesday afternoon at Carnegie Hall, CBS kept its lineup singularly stable, returning 20 series. Five new shows were announced for fall, including four sitcoms. And the network has fashioned a Nielsen Murderer's Row on Tuesday night with NCIS and NCIS: Los Angeles leading into Person of Interest.
* Mom is yet another project from ubiquitous producer Chuck Lorre, who tosses off hit sitcoms like a Golden Retriever sheds fur. Anna Faris (What's Your Number?) stars as a single mother of two teens who is trying hard to keep her disastrously messy life neater. Her patience (and newfound sobriety) is tested by her critical mom (Allison Janney of Mr. Sunshine). With Nate Corddry and French Stewart.
* In Hostages, Toni Collette (United States of Tara) is a surgeon whose husband (Damages' Tate Donovan) and kids are being held by a turncoat FBI agent (Dylan McDermott of American Horror Story) and his henchmen until she does his bidding. Wait, didn't we already see this on The Mob Doctor?
* The Millers is a comedy starring Arrested Development's Will Arnett as a TV news reporter whose divorce announcement sets off a familial domino effect. With Margo Martindale (The Americans), Beau Bridges, JB Smoove and Mary Elizabeth Ellis (the wife of It's Always Sunny in Philadelphia's Charlie Day).
* We're not on Ork any more, Mindy. Robin Williams returns to the sitcom realm in The Crazy Ones. He's the wildly successful, extravagantly flaky owner of an ad agency. Good thing he has his diligent daughter (Ringer's Sarah Michelle Gellar) to keep him in check. Some of the time. From David E. Kelley, the creator of Ally McBeal (and about a dozen other shows).
That leaves only the CW to reveal its plans for next season, an event scheduled for Thursday morning. Read more Dave on Demand or follow him on Twitter @DaveOnDemand_TV
David Hiltbrand, Inquirer TV Critic
All kinds of famous people have has gastric bypass surgery to trim down their tummies: Randy Jackson, Sharon Osbourne, Al Roker, even vampire author Anne Rice.
But it took New Jersey Governor Chris Christie undergoing the less invasive gastric band procedure, performed laparoscopically, to really focus public attention on this radical route to weight loss.
David Hiltbrand, Inquirer TV Critic

While the other networks are splashing around in the kiddie pool, ABC jumped into the shark tank at its Upfront Presentation on Tuesday afternoon at New York's Avery Fisher Hall.
The network will launch eight primetime series, an even split of dramas and sitcoms, in the fall. It also made some major programming moves, including an all-new Tuesday night lineup, and a significant revision of Dancing with the Stars.
As ABC president Paul Lee said, "We are taking some big swings…this season."
* An ensemble cast (you can probably guess how many) plays the employees at a gas station in the drama Lucky 7. Then a shared lottery ticket changes all their lives. With Isiah Whitlock, Jr. (Rubicon) and Matt Long (Mad Men).
* The action series Marvel's Agents of S.H.I.E.L.D. carries high expectations because of its comic book origins and its executive producer, Joss Whedon (Buffy the Vampire Slayer). Still having trouble accepting Clark Gregg (Julia Louis-Dreyfus's ex on The New Adventures of the Old Christine) as the tough leader of an elite assault group. Nick Fury, he ain't.
* Once Upon a Time In Wonderland is an Alice-centric spinoff of ABC's fractured fairytale series Once Upon a Time. English-born, Aussie-raised Sophie Lowe plays the girl who goes underground. John Lithgow provides the voice for the White Rabbit who has no time to say 'hello'.
* In The Goldbergs, a vigilant 11-year-old boy with a video camera captures all his family's mishigas. Jeff Garlin, George Segal and Wendi McLendon-Covey co-star.
* Bradley Whitford (The West Wing) stars in Trophy Wife as a man whose third marriage (to Malin Akerman of Couples Retreat) is comically complicated by his exes, who still play active roles in his life.
* Aussie sensation Rebel Wilson (Pain & Gain) finds her longtime weekly recreational ritual with her besties imperiled by circumstance in Super Fun Life. Kellen Coleman (The Newsroom) and Brit Kevin Bishop co-star in the series which scored the coveted post-Modern Family slot.
* Maggie Lawson (Psych) and James Caan play battling daughter and father in the sitcom Back in the Game. To encourage her ungainly son, Lawson, a single mom and former athlete, coaches a team of bad news cubs.
The network's biannual ballroom bonanza, Dancing with the Stars is being compressed to a single two-hour installment on Mondays. So put the show's voting lines on your speed-dial or else Len wins. ABC granted reprieves to a few shows that were on the bubble, notably Nashville, Suburgatory and Neighbors. But sadly for lovers of laughter, it cancelled Happy Endings. No Yenta-love from Barbara Walters next year either. But America's Funniest Home Videos will be back so all's right with the world. Next it's CBS's turn to flip the cards.
Read more Dave on Demand or follow him on Twitter @DaveOnDemand_TV
David Hiltbrand, Inquirer TV Critic
At the end of Fox's Upfront Presentation at New York's Beacon Theatre yesterday afternoon, the network showed a video that roped in Fox shows both old (American Idol) and just announced (Sleepy Hollow), from animation (Bob's Burgers) to reality (Masterchef).
It's a mashup executed by Melody Sheep, aka John D. Boswell, who is known for setting autotuned dialogue from well-known people (George Carlin, Julia Child, Yoda) to music tracks.
The video gives you a pretty fair flavor of Fox's antic ambience. Among the flashes you may not recognize are shows that debut next season, among them Almost Human with Karl Urban, Enlisted with Geoff Stults, Rake with Greg Kinnear, Brooklyn Nine-Nine with Andy Samberg, and Sleepy Hollow with Tom Mison.
David Hiltbrand, Inquirer TV Critic
Series, shmeries. Despite an aging and fading primetime lineup, Fox will be making few alterations to its fall lineup.
But that doesn't mean the network didn't have big news to announce at its Upfront Presentation this afternoon at Manhattan's Beacon Theatre.
Fox chairman Kevin O'Reilly revealed that Kiefer Sutherland will reprise his celebrated turn as Jack Bauer, that reluctant savior of the American way. 24: Live Another Day, airing in the summer of 2014, will return Jack to hyperactive duty in 12 episodes. The clock is ticking.
* The sitcom Brooklyn Nine-Nine stars Saturday Night Live's Andy Samberg as a very relaxed NYPD detective with a very uptight new boss (Andre Braugher).
,/p>
* Seth McFarlane is behind Dads, a generational switch sitcom. Seth Green and Giovanni Ribisi are mismatched business partners set in their ways — until their fathers (Martin Mull and Peter Riegert) move in with them.
&nbsp:
* Junior Masterchef is a clone of a successful Aussie/Brit reality show. A group of adolescents with kitchen aspirations compete in front of judges like … yeah, Gordon Ramsay. No trailer for this one. Juts picture Hell's Kitchen with smaller, sobbing contestants.
Fox has a number of other replacement series on hold for "late fall" (a phrase and a time period just coined by the network) and for midseason. Read more Dave on Demand or follow him on Twitter @DaveOnDemand_TV
David Hiltbrand, Inquirer TV Critic
NBC's primetime schedule for 2013-2014, presented at Manhattan's Radio City Music Hall this morning, is all about accentuating the positive.
After a dismal season, NBC is using its few bright spots — The Voice, Sunday Night Football and the 2014 Winter Olympics — as building blocks. It's also bringing back an old network hero, Michael J. Fox, for a new sitcom.
NBC will roll out three dramas and three sitcoms in the fall. (see full schedule, below).
* Blake Underwood gets the title role in a remake of Ironside, the classic series featuring Raymond Burr as a cop who solves crimes from a wheelchair. Underwood's disabled detective works in New York, not San Francisco.
* Jonathan Rhys Meyers (The Tudors), stars in another title you may recognize: Dracula. Posing as an American, the Count moves to Victorian London — with revenge on his lips.
NBC's new sitcoms are all in a cluster on Thursday, a night depleted by the extinction of 30 Rock and The Office. (None of the sitcoms NBC debuted this year got renewed.) Onward and laughward: * It's a rough high school graduation in Welcome to the Family when the daughter of Mike O'Malley (Glee) and Mary McCormack (In Plain Sight) announces she's pregnant. Her boyfriend's parents (Ricardo Chavira and Justina Machado) aren't too thrilled either.
* The life of divorced gay dad Sean P. Hayes (Will & Grace) gets complicated in Sean Saves the World. His teenage daughter moves in with him just as his job gets crazy.
* In The Michael J. Fox Show, the sitcom veteran (Family Ties) plays a retired New York news anchor with Parkinson's disease who decides to return to work.
NBC also has an ambitious slate of midseason shows that it will unveil in February after shamelessly promoting them during the Olympics in Russia. Curiously, even with its new schedule locked in place, the network had not yet decided the fates of Hannibal and Celebrity Apprentice. Do we get a vote?
NBC FALL 2013-14 SCHEDULE *New programs in UPPER CASE; all times ET) MONDAY 8-10 p.m. – The Voice 10-11 p.m. – THE BLACKLIST TUESDAY 8-9 p.m. – The Biggest Loser 9-10 p.m. – The Voice 10-11 p.m. – Chicago Fire WEDNESDAY 8-9 p.m. – Revolution 9-10 p.m. – Law & Order: SVU 10-11 p.m. – IRONSIDE THURSDAY 8-8:30 p.m. – Parks and Recreation 8:30-9 p.m. – WELCOME TO THE FAMILY 9-9:30 p.m. – SEAN SAVES THE WORLD 9:30-10 p.m. – THE MICHAEL J. FOX SHOW 10-11 p.m. – Parenthood FRIDAY 8-9 p.m. – Dateline NBC 9-10 p.m. – Grimm 10-11 p.m. – DRACULA SATURDAY Encore programming SUNDAY 7:00-8:15 p.m. – Football Night in America 8:15-11:30 p.m. – NBC Sunday Night Football
David Hiltbrand, Inquirer TV Critic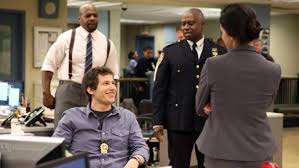 Fox isn't scheduled to announce its series orders for next fall until Monday (the same day NBC is revealing its hand).
But why stand on ceremony? The network that The Simpsons built has jumped in the water first. (This is how you get headlines, boys and girls.)
Fox is going into next season with five new sitcoms and four new dramas.
David Hiltbrand, Inquirer TV Critic
Jeanne Cooper, the extraordinarily prolific actress best known as Katherine Chancellor on The Young and The Restless passed away today in Los Angeles from an undisclosed illness.
Her son actor Corbin Bernsen (Psych) announced her death on Twitter and later wrote on his Facebook page, "While her light finally gave into the wind that gives flight to all our journeys, there will always be a glimmer left behind by what she stood for."
Cooper's stage, film and TV career extended over 60 years. She appeared opposite such actors as Tony Curtis (in The Boston Strangler) and Frank Sinatra (in Tony Rome). And always more than held her own.