Archive: January, 2012
The 18-year-old Southwest Philadelphia college freshman who allegedly came up with the idea of robbing a pizza delivery driver – gunned down as soon as he stepped out of his car -- has waived her right to a preliminary hearing and will go directly to trial on murder, robbery and related charges.
Xylaca Devlin waived her preliminary hearing during a brief appearance Wednesday before Philadelphia Municipal Court Judge David C. Shuter.
Devlin; Rashad Cheeseboro, 23; Michael Covington, 21; and Keyona Jones, 18; were arrested by Philadelphia police on Monday in the Jan. 3 murder of Ronald Anderson Jr., 29, a driver working at Hot Spot Pizza in Southwest Philadelphia for three months.
The last person facing trial in the 2009 drug-related killings of two people at the Piazza at Schmidts development in Northern Liberties is considering a plea deal from the District Attorney's office, lawyers told a Philadelphia judge Tuesday.
Caesar Holloway is still deciding whether to accept the District Attorney's proposal and plead guilty or take the charges against him to a jury trial, defense attorney Donald Chisholm II told Common Pleas Court Judge Benjamin Lerner.
Lerner, who handles pretrial issues for all city homicide cases, decided to add an element of encouragement: he wheeled the case to a trial judge.
Colleagues remembered Ennis Manns as a "passionate educator," a veteran Philadelphia School District principal who continued working as a curriculum consultant for a private company after he retired in 2010.
On July 1, he was killed -- beaten to death, Philadelphia prosecutors allege -- by a 39-year-old man from a deprived background who never finished fifth grade.
That man, David Lawrence, waived his preliminary hearing in Philadelphia Municipal Court last Tuesday, electing to go directly to a trial on murder charges. If Manns' alleged killer is known, the circumstances of the death of 58-year-old educator in an apartment in the first block of North 50th Street in West Philadelphia remain as murky – publicly, at least -- as they did in the days after his death.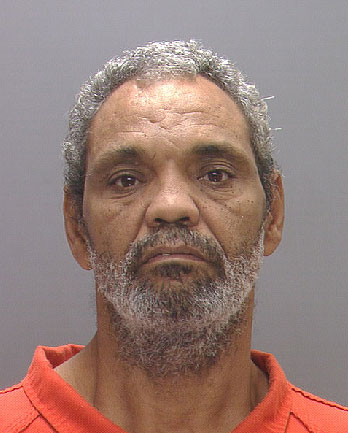 The reinstated preliminary hearing for Eddie Wright -- the Texas street preacher arrested in October and charged with participating in the imprisonment of four mentally challenged adults in a Tacony basement – has been put off to Feb. 2 to give the Philadelphia judge time to read the voluminous transcript of an earlier proceeding.
Wright, 51, was arrested with Linda Ann Weston, 51, her boyfriend Gregory Thomas, 48, and her daughter, Jean McIntosh, 32, accused of imprisoning the four to collect their government benefit checks.
At a Dec. 20 preliminary hearing, Weston, Thomas and McIntosh were held for trial on kidnapping, conspiracy, assault, theft and related charges. But Municipal Court Judge Patrick Dugan dismissed the charges against Wright, citing testimony that Wright seemed also to have been manipulated and led by Weston. Witnesses testified that Wright slept in the fetid basement with the four imprisoned adults and Weston also collected his benefit checks.
Sixteen months have passed since police arrested Yvonne Hiller and charged the Lawncrest woman with killing two coworkers and wounding another during a terror-filled night shift at the Kraft Foods plant in Northeast Philadelphia.
Now there are signs the case against the mentally ill 45-year-old woman may be nearing resolution.
At a pretrial meeting Thursday before Philadelphia Common Pleas Court Judge Benjamin Lerner, defense attorney Constance Clarke said she and the prosecutor, Assistant District Attorney Gail Fairman, are "trying to negotiate a resolution of this matter. We're closer than we've been in a while."
Everything is relative and for Antonio Rodriguez -- the 23-year-old charged as the "Kensington Strangler" who killed three women in November and December of 2010 -- this year is looking up.
After almost a year hashing out pretrial issues with defense lawyers and Common Pleas Court Judge Benjamin Lerner, the District Attorney's office has decided not to pursue the death penalty if Rodriguez is found guilty of first-degree murder.
At the same time, Rodriguez and defense attorney William L. Bowe have agreed not to demand a jury trial.
A Philadelphia jury spared Mustafa Ali's life in February 2010, finding him guilty of first-degree murder in the 2007 slayings of two Loomis armored van guards at a Northeast bank branch but not imposing death by lethal injection.
The remainder of Ali's life is now all but certain: life in prison without chance of parole.
On Dec. 28, the Pennsylvania Supreme Court denied without comment Ali's request to have the high court review his conviction.