After twice considering pleading guilty and then changing their minds at the last minute, the two men charged with slaying an elderly West Philadelphia couple last summer have decided to go to trial – next year.
Philadelphia Common Pleas Court Judge Glenn B. Bronson, who will preside over the trial of Terry Ballard and Justen Smith, told lawyers for the pair on Wednesday that jury selection begins next June 21.
If that seems like an unusually long delay, it's not – at least not in the Philadelphia court system, where just nine Common Pleas Court judges are designate to handle murder trials. Try synchronizing the judges' schedules with those of the limited number of prosecutors and defense lawyers who handle homicides, and your calendar quickly runs out of options.
Three Olney women charged with taking three juveniles to beat a homeless veteran into a coma five months ago have rejected guilty-plea deals offered by the Philadelphia District Attorney's office.
Lawyers for Aleathea Gillard, 34; Shareena Joachim,23; and Kaisha Duggins, 24; on Tuesday rejected plea deals that would have included prison terms of 7 to 14 years, according to Assistant District Attorney Jason Kleinman.
Philadelphia Common Pleas Court Judge Michael Erdos set Sept. 30 for a pretrial scheduling conference for the three, who are charged with attempted murder, aggravated assault, conspiracy and other charges for the April 7 attack on Robert Barnes, 51.
Former Philadelphia homicide detective Ron Dove has rejected a prosecution guilty-plea deal and will go to trial Feb. 17 on obstruction of justice charges for trying to cover up a killing allegedly committed by his girlfriend Erica Sánchez, 34.
Dove, 43, well-tanned and wearing a full beard, appeared briefly in court Tuesday before Philadelphia Common Pleas Court Judge Carolyn H. Nichols with attorney Brian J. McMonagle, who confirmed that Dove wished to go to trial on the charges.
Sánchez was arrested Oct. 16, 2013 after several weeks as a fugitive for the stabbing death that Sept. 8 of Cesar Vera, 33, with whom she lived.
It's common knowledge that people get shorter as they age but what happened to the late Demetrius Gilbert had the makings of a medical mystery.
Gilbert was only 24 but, if official records were to be believed, he lost five inches in height and gained 14 pounds between April 11, when police arrested him on drug charges, and June 21, when police say the proprietor of Johnny Ace's bar in North Philadelphia shot him in the chest during a barroom altercation.
It was a question that burned in the mind of Philadelphia Municipal Court Judge James M. DeLeon at Tuesday's preliminary hearing for bar owner John Ace Salmons. And veteran defense attorney Nino V. Tinari, laying the foundation for an eventual self-defense claim, did all he could to keep that fire stoked.
Defense lawyer Jack McMahon stood in front of a panel of Philadelphia jurors last Thursday doing his best to convince them to spare the life of his client, Shaun Warrick.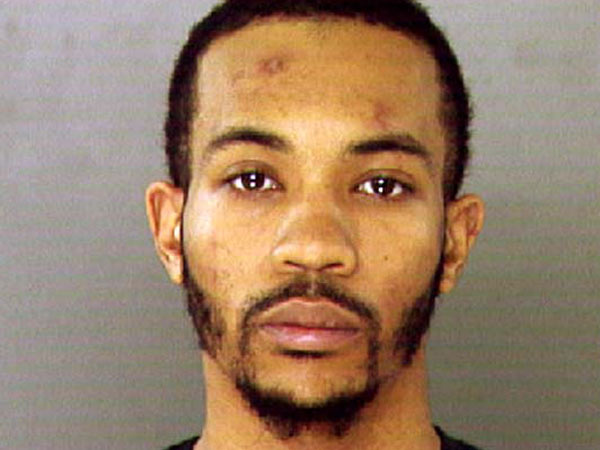 Shaun Warrick.
​A day earlier, the 32-year-old Warrick had been found guilty by the same jury of two counts of first-degree murder in the 2011 Valentine's Day shootings of his ex-girlfriend, Tiffany Barnhill, and her cousin, Marcedes Ivery.
Because the District Attorney's office designated it a "capital" case, the trial had moved to a penalty-phase hearing for the jury to decide if Warrick should be sentenced to death or life in prison without possibility of parole.
Philadelphia Common Pleas Court Judge Glenn B. Bronson doesn't like to waste time. So, when court officials announced that all city courts would be closed Wednesday, Sept. 23 through Monday, Sept. 28 to accommodate the visit of Pope Francis, Bronson saw the opportunity to salvage two days of jury selection for the murder trial of the demolition contractor in the deadly 2013 building collapse that buried a Salvation Army thrift store.
On Wednesday, Bronson told prosecutors and the defense lawyer for contractor Griffin Campbell he's decided to begin jury selection on Tuesday, Sept. 29. In addition to the logistical problems of starting jury selection and then stopping and resuming the process five days later, the judge said he was concerned that a two-defendant murder trial he starts Sept. 15 could spill over into the following week. Bronson said the city jury commissioner has assured him that two 100-person panels of prospective jurors will be available to him when jury selection in the collapse case begins Sept. 29.
Campbell, 51, is charged with six counts of third-degree murder, 12 counts of reckless endangerment and one count of aggravated assault for those killed and injured on June 5, 2013 when an unsupported three-story wall of a building his workers were demolishing toppled over and crushed the Salvation Army store at 22d and Market Streets. If convicted of two or more counts of third-degree murder, Campbell could be sentenced to life in prison without parole.
Friday's guilty verdict for Aaron Fitzpatrick – the 22-year-old South Philadelphia man a Philadelphia jury found shot and killed his girlfriend, Tiffany Gillespie, 24, after she told him she was pregnant with his child -- confused some readers.
Not the first-degree murder verdict for killing Gillespie. Readers and the jury seemed to have no problem accepting Fitzpatrick's confession to homicide detectives, his DNA on the .38-caliber revolver that fired the shot that killed Gillespie and her blood on his clothing. Gillespie was sentenced to life in prison without parole.
It was that second verdict for the murder of an unborn child – Gillespie's five-month-old fetus, which died shortly after Gillespie was shot in the head – that threw some readers. Why aren't women who obtain abortions and those involved in the procedure charged with murder as well?
A reader had a question about last week's trial of Thomas Coffee, who a Philadelphia jury found guilty of first-degree murder on Aug. 4 for the 2013 shooting of a South Jersey man lured to an armed robbery by Coffee's ad on the Craigslist Internet marketplace to trade for an all-terrain vehicle.
The question was about another of Coffee's victim, Ben Booker, who was robbed of four guns and his Lexus on June 8, 2013 when he responded to Coffee's Craigslist ad to trade guns for a motorcycle.
Why, the reader asked, wasn't Booker charged with illegally trafficking in firearms? The reader also attached a backgrounder from the National Rifle Association advising that the only legal way for a Pennsylvania gun owner to sell or transfer a weapon to another gun owner is by using a registered gun dealer or a county sheriff's office as the broker or intermediary. Both will do an instant records check on the prospective purchaser.