Archive: June, 2010
The Pennsylvania Senate, heeding the advice of the Pennsylvania Medical Society, voted Tuesday to regulate the state's tanning business and bar tanning by minors without parental consent.
The primary sponsor of Senate Bill 460 (click here to read it), Sen. Pat Browne, an Allentown Republican, said in a statement that the legislation, similar to laws already passed in about half the 50 states, "enacts commonsense guidelines." Browne said:
Medical studies continue to show that early and excessive exposure to ultraviolent radiation, from the sun or artificial sources, greatly increases the likelihood of skin cancer in later years. This legislation will provide greater assurance that consumers are protected and are making more informed decisions when choosing to use the services of a tanning facility.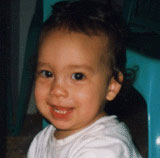 I first met Boaz Keysar in 2001, three years after his son, Danny, died a horrible death, strangled in the collapsing top rail of a poorly designed portable crib in his day-care center's nap room.
It's hard to imagine anything that could magnify such an immense pain, but Keysar and his wife, Linda Ginzel, soon discovered something that did: The crib had been recalled five years earlier because of similar tragedies, but no one - not the center's employees or the mother who had donated the crib - knew anything about it.
Some people turn inward after tragic losses. Keysar and Ginzel set out to spare others from similar senseless grief. Twelve years later, their efforts have borne their greatest fruit yet. The "Danny Keysar Child Safety Notification Act" went into effect yesterday. It's designed to ensure that manufacturers of defective children's products will be able to contact their purchasers, much as automakers do after critical recalls.
Two weekend columns turned a spotlight on the potential side-effects of some of consumers' favorite technologies. One centered on effects on consumers themselves - in particular, on children's developing brains. The other was about harm to people a world away, where minerals for key high-tech components are mined. Both are worth reading.
Maureen Dowd wrote about San Francisco Mayor Gavin Newsom, an iPhone lover who's worried about the effects of cell-phone radiation on humans, and especially on children. It's an area where research is basically inconclusive, so government officials have done little beyond requiring disclosure - disclosure that is widely ignored despite large differences in various phones' emission levels.
Here's how she described the back story of Newsom's response, which led to San Francisco's decision to impose the nation's first requirement that those radiation disclosures go a little more public - by requiring retailers to post them:
Consumer advocates such as Harvard's Elizabeth Warren - who first envisioned the proposed new Consumer Financial Protection Bureau - hailed this morning's overall deal on financial reform. And Warren said via email that the new bureau within the Federal Reserve would be sufficiently independent to make a difference:
It has been more than 20 months since the largest financial crisis since the Great Depression, and we are still living under the same set of rules we had in place before the meltdown. Thanks to the leadership of President Obama, Chairman Frank, and Chairman Dodd, that's about to change. Members of the House-Senate conference committee and their staffs worked through the night to produce the strongest set of Wall Street reforms in three generations. They created a strong, independent consumer agency that will have the tools to rein in industry tricks and traps and to cut out the fine print. For the first time, there will be a financial regulator in Washington watching out for families instead of banks.
Ed Mierzwinski, of the U.S. Public Interest Research Group, said:
If you've ever blown off warnings about the importance of computer-password security, the Federal Trade Commission's settlement today with Twitter is a great reminder of what's at stake. That's especially true if you're dealing with sensitive personal or financial information, or are responsible - as these Twits at Twitter were - for other people's privacy and security.
The FTC says Twitter employees made two easy-to-avoid mistakes that led to breaches by hackers, in January and April 2009.
In the first case, an administrative password was a "lower case, common dictionary word," easily guessable with software the FTC calls an "automated password-guessing tool." The breach had predictable results, and also illustrated Twitter's odd role as an intermediary between high-profile users, such as celebrities and politicians, and the rest of us mere mortals:
I saw Friday's Phillies games against the Twins, and had an amazing experience: My iPhone actually worked.
I sent a text message to my daughter, and got a reply in seconds, not hours. I exchanged a quick email with one of my editors. I checked a couple game stats with the MLB.com app. Heck, I even managed to watch a game clip on video.
So does that mean AT&T is finally off the disabled list at Citizens Bank Park? Let's just say it's on a rehab assignment.
If supporters are right, consumers will notice little obvious impact from the deal on debit-card fees reached Monday by House and Senate conferees working on financial reform. The say increased competition among card-clearing networks will lower costs to merchants, who in turn should be able to pass along some savings to consumers. But the fees that now average 1 to 2 percent are most noticeable to those whose bottom lines are directly affected.
At the top of that list, along with the retailers, are Visa, MasterCard and the large banks that dominate the debit-card business, which fear the loss of profits. So Visa, for one, hasn't given up the fight - but it's fighting a rear-guard action that, according to its critics, illustrates Visa's fears of price competition and desire to maintain market dominance.
Brian Dodge, senior vice president of the Retail Industry Leaders Association, says retailers send about $20 billion a year to Visa and MasterCard's clearing networks in so-called "interchange" or "swipe" fees on debit-card transactions. About $16 billion, or 80 percent, goes to the banks that issue Visa- and MasterCard-brand debit cards, which take payments directly from cardholders' bank accounts.