Archive: April, 2013
Jeff Gelles

, Inquirer Business Columnist
One of the promises of "Big Data" to companies - a deep, empirical understanding of shoppers' buying habits - has always posed an implicit threat to consumers. If, say, an airline or hotel chain knows what you've previously been willing to pay, why should it ever offer you a significantly better deal? More broadly, if it can predict your relative level of price sensitivity, it has a powerful negotiating edge.
That's one of the key threats that critics see in a proposal before the U.S. Department of Transportation from the International Air Transport Association. Resolution 787, for which the IATA is seeking approval by June from the DOT, is portrayed by airlines as an important modernization of data-exchange systems that are crucial to selling tickets and filling jets in the Internet era.
But that's not all it does, according to critics such as Kevin Mitchell, chairman of the Wayne-based Business Travel Coalition, which has collected more than 200 signatories on a letter asking DOT Secretary Ray LaHood to reject the proposal.
Jeff Gelles

, Inquirer Business Columnist

"I still, to this day, have no idea who Kim Kardashian is!"

Watch the video and ponder that question....
Jeff Gelles

, Inquirer Business Columnist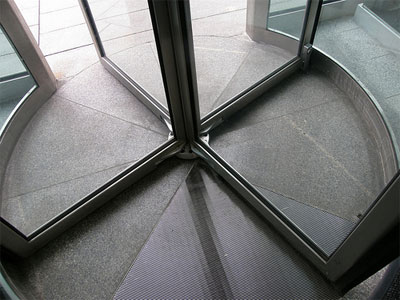 Short-term "payday" loans, and similar "deposit advance" loans offered by major banks, are trapping many consumers in a "revolving door of debt," according to a study due to be made public Wednesday by the Consumer Financial Protection Bureau.
Although it did not announce specific plans, the bureau signaled its intention to intervene in the market for the short-term, high-cost loans, which have stirred years of controversy in state capitals and among consumer advocates. Although payday loans' costs are typically represented as fees rather than interest, the report said the costs are often equivalent to an annual percentage rate, or APR, topping 300 or 400 percent.
It is unclear if the bureau's action was coordinated with an expected crackdown on the banks' deposit-advance products by the Office of the Comptroller of the Currency and the Federal Deposit Insurance Corp., reported by the New York Times and others. The CFPB recently began supervising traditional payday lenders, which previously had escaped most federal oversight.
Jeff Gelles

, Inquirer Business Columnist
Just three weeks ago, Verizon Wireless CEO Lowell McAdam responded to T-Mobile's move toward contract-free wireless service by saying that the number-one carrier could easily do the same if customers demanded it. As CNET reported, McAdam told reporters that he was "happy when I see something different tried," and added: "We can react quickly to consumers' shifting needs."
A Wichita, Kan., customer, Mike Beauchamp, decided to call McAdam on the point, via a Change.org petition that asks Verizon Wireless to free customers from the contracts that limit their ability to shop for different carrier. His petition says:
Getting rid of carrier contracts is a win for customers. Verizon's CEO, Lowell McAdam, has already expressed his willingness to do away with them if consumers speak loud enough about it. So here's your chance: sign this petition to tell Verizon to end carrier contracts and create an affordable way for consumers to purchase their devices. If you're a current customer, you don't have to switch carriers or have plans to switch carriers. I've been a long-time Verizon customer and I don't see myself ever leaving; but I want that choice myself; I don't want them making it for me and imposing stiff penalties if I do decide to leave.
Jeff Gelles

, Inquirer Business Columnist
St. John's University Law professor Jeff Sovern, writing on Public Citizen's Consumer Law & Policy Blog, sees mounting evidence that, despite their fights and protestations, most banks are thriving under the stricter rules imposed since the Great Recession and financial crisis:
As is well known, opponents of consumer financial protection regulation often argue that the regulation will reduce the availability of credit and raise its price. Despite such claims and the increased consumer credit regulation in 2009''s Credit CARD Act and 2010's Dodd-Frank Act, today's NY Times reports
Rising Bank Profits Tempt a Push for Tougher Rules
. According to the article, "analysts think the banks' first-quarter profits will be their best ever." While we don't know whether the profits would have been higher in the absence of regulation, it seems clear that at least at this point, regulation is not preventing the banks from thriving. Of course, we also know how they did before those laws were enacted. Anyone remember Bear Stearns, Lehman Brothers, Countrywide, etc.? And what about the price of credit? Well, according to the NY Daily News,
Credit cards are offering lower interest rates and higher cash back bonuses to those with good credit
. The article explains that those with good credit are benefiting from "lower interest rates and more robust sign-up bonuses, according to a new report from
CardHub.com
." Again, we can't know what would have happened if Congress hadn't acted, but certainly it is hard to argue that those with good credit are finding credit less available or more expensive. The article points out that those with bad credit are having a different experience, but even so, the articles undermine the tired old industry argument against regulation.
There's nothing radical in the argument that well-designed regulation can help businesses thrive, by creating a level playing field and avoiding race-to-the-bottom problems. That's what consumers witnessed in the credit-card market in the years prior to the the CARD act, as major card issuers competed with practices that were finally labled unfair and deceptive in 2008 by the Federal Reserve.
The Fed and then Congress cracked down, but only after too many luckless consumers were dragged into debt they could never hope to pay off - consumer debt that deepened the damage caused by the housing bubble and subprime-mortgage crisis, which were also fueled by loose rules and a classic race to the bottom in lenders' bad practices.
Jeff Gelles

, Inquirer Business Columnist
It probably hasn't stopped "bill shock." But the Federal Communications Commission said today that the nation's major wireless carriers have all complied with a 2011 promise to start warning customers before and as they hit monthly limits for voice, texts, or data, or are subject to costly international-roaming charges.
The FCC says the protections now apply to 97 percent of wireless customers, per an agreement reached with CTIA, the wireless industry's main trade association. One reason not everybody is covered is that the deal applies "to currently-offered and future domestic voice, data and messaging plans as of October 17, 2011."
For those who qualify, one key provision is that you don't need to sign up - you get the alerts automatically. Back in 2010, the FCC said that one in six wireless customers had reported "a sudden and unexpected increase in monthly bills." The worst cases were those involving international roaming, such as this $20,000 in charges to a customer visiting Poland, or this $17,500 charge for roaming data - a movie download - while visiting the Dominican Republic. Data roaming in Canada led one T-Mobile customer to actually receive a $200,000 bill.
Jeff Gelles

, Inquirer Business Columnist
Consumers who have learned to watch for mystery charges on their monthly credit-card and phone bills now have a new concern: unauthorized charges on their cellphone bills.
The Federal Trade Commission says it has filed its first lawsuit against a company that it accuses of cellphone "cramming," the nickname for the fraudulent or line-skirting charges that landline companies have for years allowed on ordinary phone bills. Federal and state regulators have repeatedly cracked down on the process, with mixed success.
Now the FTC says a Georgia company, Wise Media, has made millions of dollars by bringing a similar scheme to the wireless industry. Among its allegations:
Jeff Gelles

, Inquirer Business Columnist
As my colleague John Timpane chronicled in today's Philadelphia Inquirer, he has joined an unhappy club: victims of identity theft. Timpane learned of the crime when a letter arrived from the IRS. Seeking a quick and fraudulent refund, an imposter had tried to file a tax return on Timpane's behalf. He reports that nearly half of all ID-theft reports - a category said to be growing after a two-year decline - now involve tax fraud or attempted fraud.
As Timpane discovered, unraveling an identity fraud and restoring your good name is, at best, a monumental hassle:
As a newbie victim, I'm now dealing with the IRS (to get an explanation, mail my real return, and file an Affidavit of Identity Theft, Form 14039), the Social Security Administration, the FTC (another affidavit), credit agencies (to put an alert on my credit accounts), my bank (ditto, and to make sure no one has tried to withdraw or charge anything), my local police (yet another affidavit), everyone but my priest and my vet.