Archive: March, 2013
Jeff Gelles

, Inquirer Business Columnist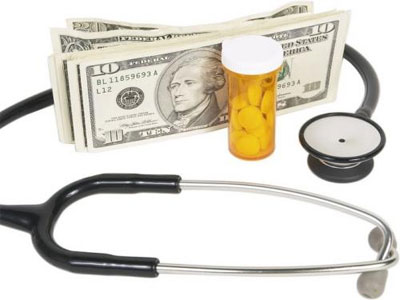 Pediatrician and health-care blogger Aaron Carroll says that U.S. journalists are continually "burying the lede" when we write about Britain's National Health Service - you know, the one celebrated, to the outrage of U.S. conservatives and the bafflement of many Americans who fear "socialized medicine," during the opening ceremonies of last year's London Olympics.
Carroll points readers to a piece in the British Medical Journal about a presentation by Robin Osborn, vice president of the New York-based Commonwealth Fund. Though the BJM piece is mostly behind a subscription wall, Carroll shares some of its findings and his observations - including some perhaps-feigned shock that it shows the NHS scoring well on access, out-of-hours care, and patient engagement. "After all, one of the knocks against a system like the UK's is that access is limited. The wait times! Surely you've heard of them? Turns out, not so much," he writes.
But the key point for U.S. readers - hey, Aaron, this is only my third paragraph! - is that the article shows the NHS lagging on patient outcomes, but not against everyone. As Carroll's chart here shows, Britain lags comparable nations on a key measure of health-system effectiveness, "years of potential life lost," which quantities premature deaths. But it doesn't lag everybody.
Jeff Gelles

, Inquirer Business Columnist

Many of us have been right where Mark Caplan landed a few days ago: smack in the middle of a maddening exchange over something that should be fairly simple.

A Comcast "Triple Play" customer, the Merion resident was thinking of switching to Verizon FiOS - if he could get comparable service and a better deal. Now, what would Caplan need to make that comparison? Right - an actual, bottom-line price, or at least a reasonable estimate of what Verizon would extract from his bank account each month.

Caplan finally got what he asked for - a final estimate that was, coincidentally, somewhat higher than the total he'd have arrived at by factoring in Agent Donovan's advice that "total taxes and surcharges typically average 10-15% of your total services in most locations." His extra costs appeared to total about 17 percent.
Jeff Gelles

, Inquirer Business Columnist
I've always been baffled by Republicans' steadfast demands to weaken the Consumer Financial Protection Bureau in its cradle. Their chief tactic: repeatedly trying to block President Obama's choice of former Ohio Attorney General Richard Cordray - or anyone else - as its director unless Democrats agree to amend the Dodd-Frank provisions establishing it.
Yesterday, in a Senate Banking Committee exchange captured in this video (below), Sen. Elizabeth Warren took aim at that strange campaign, challenging various claims that the CFPB somehow has sinister powers beyond that of other financial regulators. It's five minutes of video worth watching. Warren, of course, is the former law professor who conceived the idea of a new consumer-protection agency and persuaded Obama to insist on its broad authority and independence.
Warren called Cordray "an open book," and questioned assertions made by the agency's foes, including the 43 Senate Republicans vowing yet again to block anyone from the post. Among their demands: that the single director be replaced by a commission, a form of governance typically more subject to political influence, and that the agency's funding be put under Congress' control - unlike that of other financial regulators.
Jeff Gelles

, Inquirer Business Columnist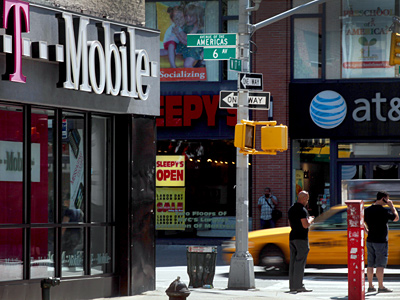 There was never really much doubt, but the Federal Communications Commission today gave the go-ahead for the nation's number-four wireless carrier, T-Mobile, to acquire fifth-place MetroPCS. If approved by shareholders - and a couple of hedge-fund investors in MetroPCS are balking - the newly combined carrier would start with about 42 million subscribers, fewer than half the numbers claimed by both Verizon Wireless and AT&T Mobility.
The FCC, which had to find that the radio-license transfers underlying the deal were in the public interest, acknowledged that it was removing a competitor from the market - a company with special strength in concentrated urban markets such as Philadelphia. But it concluded that competition would be actually be strengthened by the deal - contrary to regulators' conclusions in 2011, when the Justice Department and then the FCC moved to block AT&T from swallowing up T-Mobile.
Since that merger collapsed, T-Mobile has begun a $4 billion upgrade of its nationwide network to the fourth-generation LTE standard used by the most up-to-date smartphones, such as Apple's iPhone 5. Through its innovative "bring-your-own-device" plan, T-Mobile has recently been adding about 100,000 unlocked iPhones to its network a month, and it says it expects to begin selling new Apple devices sometime this year - perhaps timed to Apple's expected rollout of a new iPhone.
Jeff Gelles

, Inquirer Business Columnist
Need another reason to believe that we should move to break up the United States' "too big to fail" mega-banks? Consider this amazing exchange, transcribed here by the American Banker, between U.S, Senator Chuck Grassley (R., Iowa) and Attorney General Eric Holder. During a Senate Banking Committee hearing, Grassley suggests that some of those same banks are "too big to jail," and Holder essentially agrees. Yes, he says, concerns about systemic risk may mean that some banks are able to avoid potential prosecution:
Sen. Chuck Grassley, R-Iowa: In the case of bank prosecution. I'm concerned we have a mentality of 'too big to jail' in the financial sector, spreading from fraud cases to terrorist financing to money laundering cases. I would cite HSBC.
Jeff Gelles

, Inquirer Business Columnist
I don't know about you, but I pay as little attention to cellphone spam as I do to email spam. The last one I got said, "Hey ... check this out," then pointed me to a sketchy-sounding website in Colombia. I closed it without a second thought.
Like email spam, though, it's a thriving enterprise because pays off among some less-skeptical recipients. And worse than email spam, some of the unlucky recipients - those charged by carriers on a per-text basis - are actually paying to be targeted.
On Thursday, the Federal Trade Commission filed eight lawsuits in Illinois, Texas, California and Georgia against 29 companies and individuals it says are behind a sizable slice of the ugliness. Seven of the suits target those accused of sending more than 180 million "unsolicited text messages containing deceptive promises of free gifts and prizes," the FTC says, and one targets SubscriberBASE Holdings Inc. and nine other companies and individuals it says operated deceptive websites where the victims were directed.
Jeff Gelles

, Inquirer Business Columnist
The always thoughtful Thomas Edsall has raised a question I've asked repeatedly myself: Why do so many of America's most prominent politicians, pundits, and deficit scolds, from billionaire Pete Peterson on down, call incessantly for "means testing" of Social Security and Medicare as a path to reforming those key entitlement programs? Rather than cutting what wealthier Americans collect in cash or medical benefits, why not just ask them to pay more to support these crucial old-age programs that benefit the entire society?
To put it more bluntly, why is one dollar out of your pocket different from another dollar out of your pocket?
In an excellent blog piece on the New York Times' website, the author and Columbia University journalism professor offers a wealth of data to illustrate the underlying economics and politics that explain this odd disconnect. He mentions the obvious answer, which I confess to having largely accepted: that means testing, by making the programs more like hated "welfare," will ultimately help undermine public support and lead to further reductions. Some conservatives have always considered Medicare and Social Security to be little more than "European-style socialism."
Jeff Gelles

, Inquirer Business Columnist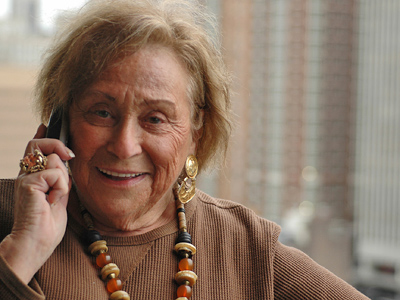 Most consumers are baffled by the latest onslaught of unwanted telemarketing calls, according to a new survey by the Consumer Federation of America. To fight back, the CFA has prepared a valuable primer on consumers' rights - click here to see it. You can also watch this CFA video, below, illustrating some of the risks.
More than half the 1,008 people that CFA surveyed were on the Do Not Call registry, the CFA's Susan Grant said at a news conference today where she discussed the survey's findings. But those consumers were no more knowledgable about their telemarketing rights than those who weren't on the registry.
"Knowing your rights can help you tell the difference between legitimate telemarketing and scams," Grant said. "Legitimate companies usually follow the rules, but scammers don't."