Archive: February, 2012
Jeff Gelles

, Inquirer Business Columnist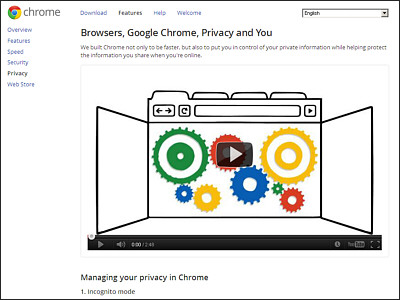 Like it or not - and three dozen state attorneys general, among others, have serious doubts - Google's new, unified privacy policy goes into effect at 12:01 a.m. March 1 - whatever your time zone. But there is something you can do today that you won't be able to do come midnight: delete the Google and YouTube search histories associated with your personal profile.
The Electronic Frontier Foundation offers handy step-by-step directions for erasing your search history here. And you can click here for instructions on deleting your YouTube search and viewing history.
Google has a page that explains how to clear the history from its various products.
Jeff Gelles

, Inquirer Business Columnist

Honda and Toyota are perennial success stories in Consumer Reports' closely watched automaker brand ratings. And for the last four years, Honda has led the field.

No longer. CR announced its 2012 Automaker Report Cards results today, and Subaru now leads the pack. At the same time, Toyota captured top honors in five of the survey's vehicle categories - an impressive result for an automaker beleaguered recently by problems such as sticky gas pedals and loose floor mats that brought "unintended acceleration" into the scare-story lexicon.

The survey results bore some bad news for Ford, which dropped from 5th place to 10th place in the overall ratings. "Ford's road-test score improved by two points over last year's, but subpar reliability of some new vehicles, due largely to the troublesome MyFord Touch infotainment system and Power-Shift automatic transmission, hurt its report-card grade," CR said in its announcement.
Jeff Gelles

, Inquirer Business Columnist

Here's a new twist in the smartphone "data-throttling" issue I wrote about in my column last Thursday: According to the Wall Street Journal, AT&T "is preparing a service that would let content providers and developers of mobile applications pay the wireless carrier for the mobile data its customers use."

The Journal's Anton Troianovski - reporting from Barcelona, where the Mobile World Congress began today - doesn't make the connection to the data-throttling issue, but it's clear enough: Such a plan would sidestep the soft data caps that AT&T, Verizon and T-Mobile have imposed on users - including on AT&T and Verizon customers who are still paying for "unlimited data" plans that they purchased before the two leading U.S. carriers quit offering them.

AT&T customers have reported as much as 99 percent drop in data-transmission speeds when the throttling take place. A company spokeswoman didn't respond to my requests for clarification about its practices, except to say that throttling only applies to the top 5 percent of data users - at least one of whom won $850 from the carrier on Friday in small claims court. But that two-orders-of-magnitude reduction is entirely plausible, and it's enough to turn a smartphone into a device good for little more than phone calls and text-based emails. T-Mobile, which is throttling customers who exceed monthly plan limits of 2GB, 4GB or 10GB, says the reductions drop such customers from 4G down to 2G speeds, according to spokesman Troy Edwards.
Jeff Gelles

, Inquirer Business Columnist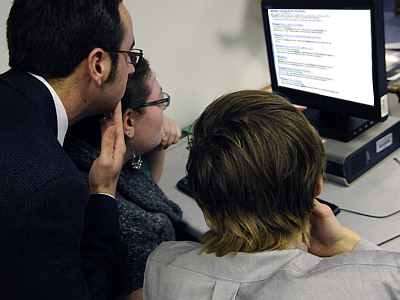 More than a year ago, the staff of the Federal Trade Commission proposed a new framework for online privacy - including a controversial "Do Not Track" option for consumers who want the freedom to surf the Web without having to worry that marketers and data miners will be aware of everything they search for, read, or buy
The online marketing industry bristled at the idea that any limits might be imposed on it, for one obvious reason: In the Internet era, data from online tracking is a high-value currency. Congress, predictably, has balked at taking any big steps. But today, the Obama administration stepped forward with a new privacy proposal, including a "Consumer Privacy Bill of Rights."
The White House says the new bill of consumers' rights is part of "a comprehensive blueprint to improve consumers' privacy protections and ensure that the Internet remains an engine for innovation and economic growth." It's hard to argue with the rights it aims to protect, which build on so-called Fair Information Practice Principles that date to the 1970s:
Jeff Gelles

, Inquirer Business Columnist

Last month, tests by Consumer Reports revealed significant levels of inorganic arsenic - a carcinogen - in about 10 percent of test samples of apple and grape juices commonly given to young children. Today, Dartmouth College researchers are reporting similarly worrisome levels of arsenic in infant formula and cereal bars, as well as energy bars and "energy shots" marketed for adults.

The apparent culprit: organic brown rice syrup, commonly used as a sweetener in place of high-fructose corn syrup. The study's authors stressed that babies "are especially vulnerable to arsenic's toxic effects," and urged them to check formula ingredients.

Citing an article by the Dartmouth researchers published today in the peer-reviewed Environmental Health Perspectives, Consumer Reports says:
Jeff Gelles

, Inquirer Business Columnist

My colleague David Hiltbrand traces the history of Flo and the Geico Gecko in an article today about the flood of TV ads for auto insurance over the last decade. As he explains, Geico was a pioneer in bypassing agents and selling directly to consumers. So now we have Progressive's Flo, and Allstate's freaky Mayhem character, and an array of other characters and companies vying for your attention and dollars.

But it's not all just about promoting brand awareness to poach market share. There's another, less-apparent reason for the push: You really may be able to save 15 percent, 20 percent or more - much more - by getting comparison quotes. The trouble is, most of the companies aren't eager to discuss the reason why.

Auto insurance pricing has always been opaque, even when premiums were largely governed by fairly straightforward factors, such as your age, your driving record, and the frequency of claims in the place where you lived.
Jeff Gelles

, Inquirer Business Columnist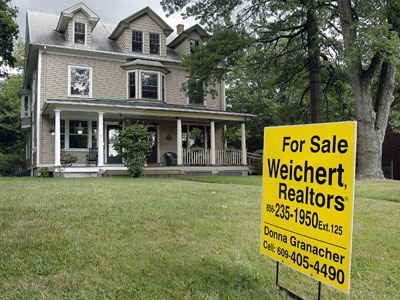 Short sales are crucial to clearing the post-bubble housing market, but banks typically drag their heels. That's because approving a short sale means accepting - and accounting for - the fact that you're never going to collect what you're ostensibly owed.
In what may be another sign of an incipient recovery, Bloomberg reports that some banks are now embracing short sales in a big way: by paying large incentives to sellers to agree.
Bloomberg's Prashant Gopal writes:
Jeff Gelles

, Inquirer Business Columnist

Only the wealthiest citizens, by and large, can afford to give $10,000 or more during a single federal political campaign. As I wrote in my column in Sunday's Inquirer, the Sunlight Foundation has documented the large and growing concentration of such donors in the financial sector - what Sunlight calls "the Growth of the Political One Percent of the One Percent."

The numbers suggest an important question: Is there a connection between all that big money and the bipartisan reluctance to regulate the sector's practices?

The pictures below - graphs showing how elite donations from finance, insurance and real-estate businesspeople increasingly dwarf contributions from other influential sectors - speak for themselves:

In presidential-election years, the totals are even larger:

How much goes to each party? Most years, the sector's contributions skew toward the GOP. But not always - and the largess is plainly directed to both sides of the aisle:

The bottom line?

Sure, we have the new Consumer Financial Protection Bureau - a huge step forward, if the GOP doesn't succeed in blocking its efforts. And yes, that agency is evidence that the bipartisan give-the-banks-whatever-they-want coalition isn't impenetrable.

But on a host of other issues - such as a refusal to consider the breakup of too-big-to-fail banks or to reimpose the Glass-Steagall Act's separation of commercial banking from riskier investment banking - the industry has largely gotten its way.

It's true there are risks to any intervention in markets. But as the 2008 financial crisis demonstrated, there are also risks in deregulation, or inaction as markets evolve in dangerous directions. Though economists almost always argue against interest-rate limits, we never really had a public debate over the effective repeal by the Supreme Court of state "usury" limits on consumer lending. We've barely had public discussion about the dramatic changes delivered to the markets by computerized models that allow instant, "risk-based" pricing for major obligations such as home-equity loans and mortgages.

If big money from the financial sector is stifling those debates, we all may pay a pretty big price.