Archive: November, 2012
Jeff Gelles

, Inquirer Business Columnist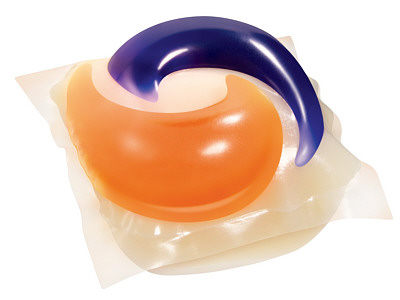 If you've seen the advertisements for them, or tried them out, you know the attraction of the new single-load laundry packets. "Tide's reinventing the way you do laundry!" says the marketing for Tide Pods, saying the soft, translucent packets are "a detergent, stain fighter, and brightener all in one."
Unfortunately, the packets are attractive enough that they've also drawn the interest of small children, according to a warning today from the Consumer Product Safety Commission. The CPSC says the packets "are attractive to children as play items because they are soft and colorful and they resemble familiar items like candy, toys and teething products."
It's not just a theoretical risk - for either children or adults.
Jeff Gelles

, Inquirer Business Columnist

The Federal Trade Commission says it has shut down five more companies engaged in a widespread scheme: deceptive robocalls, or automated pitches, promising help reducing consumers' credit-card interest rates.

The companies, based in Arizona or Florida, are allegedly responsible for many of the robocalls that have lately generated a huge flood of complaints to the FTC: about 200,000 a month in recent months, according to spokesman Mitch Katz, ahead even of 2011's remarkable pace that topped out at 130,000 a month.

If you've gotten one (or many) of these calls, you'll probably recognize the script. The recording starts by announcing the caller as "Rachel" or as someone else from "Cardholder Services" - plainly designed to trick recipients into believing that their credit-card issuer is calling. The pitch then invites them to speak to a live operator.