Archive: September, 2010
Jeff Gelles

, Inquirer Business Columnist

Fisher Price is recalling 11 million highchairs, tricycles, infant toys and Little People Wheelies - "all its housekeeping in one day," as Consumers Union's Safety Blog puts it:

Fisher Price seems to be doing all its housekeeping in one day. As well as the million-plus high chairs pulled from the market, the Consumer Product Safety Commission and Health Canada announced today that the company is recalling more than 7.2 million trikes, almost 3 million infant toys with inflatable balls, and 100,000 Little People Wheelies.
Jeff Gelles

, Inquirer Business Columnist

Yesterday, insurance-industry researchers raised a stir by linking texting-while-driving bans to unexpected upticks in accidents. They blamed the seemingly perverse result on detection-avoidance behavior, suggesting that drivers put themselves (and others) at extra risk as they tried to hide their texting from prying eyes. (You can read about the study here.)

In Pennsylvania, State Rep. Josh Shapiro is working hard to win final agreement on a texting ban similar to those in effect in 30 other states. I asked him about the insurance institute's study, and here's his response:

The insurance company-backed study is like swiss cheese — its full of holes. Our best weapon to reduce crashes, injuries and fatalities on our roadways in Pennsylvania is to pass a comprehensive distracted driver law that bans the use of handheld cell phones and texting while driving and ensures strict enforcement and significant education — especially to teen drivers.
Jeff Gelles

, Inquirer Business Columnist

A new study of insurance data shows a surprising result: Rather than reduce collision losses, bans on texting appeared to be associated with a slight uptick in crashes in three of four states that enacted them when compared with nearby states - a perverse effect for those hoping that bans will reduce the risk of distracted-driver crashes caused by texting, which another new study links to 16,000 highway fatalities between 2001 and 2007.

Why? In particular, if noncompliance were the problem, why wouldn't the data simply show no effect?

Adrian Lund, president of the Highway Loss Data Institute and its parent organization, the Insurance Institute for Highway Safety, says the problem may be that drivers are suffering a dual distraction - first by the texting itself, and second by attempts to avoid being noticed:
Jeff Gelles

, Inquirer Business Columnist

"SUPER HEALTH POWERS!"

"NEW RESEARCH OFFERS FURTHER PROOF OF THE HEART-HEALTHY BENEFITS OF POM WONDERFUL JUICE. 30% DECREASE IN ARTERIAL PLAQUE … 17% IMPROVED BLOOD FLOW … PROMOTES HEALTHY BLOOD VESSELS … "

This morning, the Federal Trade Commission took aim at the makers of POM Wonderful, a brand of pomegranate juice that it says has been touted with "false and unsubstantiated claims that their products will prevent or treat heart disease, prostate cancer, and erectile dysfunction."
Jeff Gelles

, Inquirer Business Columnist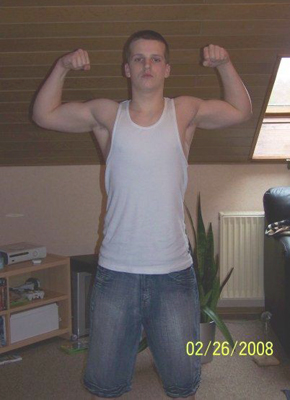 Bernie and Beverly Strain, a Manayunk couple who lost their 18-year-old son to an avoidable prescription drug interaction, have a message for you: Take some time Saturday to clean out unused prescription drugs from your medicine cabinets. Then take your unneeded drugs to one of the 3,400 sites around the country - including dozens of police stations, municipal buildings and colleges in the Philadelphia area - that have agreed to take them for disposal.
Old medications are being accepted between 10 a.m. and 2 p.m. Saturday. Click here to find a site near you. To read more about the National Take-Back Initiative, conducted by the Drug Enforcement Administration and "Timothy Strain Prescription Drug Disposal Awareness Day," click here.
When he died in August 2009, Timothy Strain was 18 and a student at Philadelphia's Saul High School of Agricultural Sciences. His parents have been sharing the story of how it happened in part because the events were so painfully ordinary that they illustrate why misused prescription drugs are a large, and largely unrecognized, risk.
Jeff Gelles

, Inquirer Business Columnist

Yesterday's recall of some versions of powdered Similac infant formula had a certain stomach-churning quality, and that's apparently the main risk if infants are exposed. In a notice posted on the FDA's website, Abbott said:

The United States Food and Drug Administration (FDA) has determined that while the formula containing these beetles poses no immediate health risk, there is a possibility that infants who consume formula containing the beetles or their larvae, could experience symptoms of gastrointestinal discomfort and refusal to eat as a result of small insect parts irritating the GI tract. If these symptoms persist for more than a few days, a physician should be consulted.

The Illinois company said the recall affects:
Certain Similac powder product lines offered in plastic containers.
Certain Similac powder product lines offered in sizes such as 8-ounce, 12.4-ounce and 12.9-ounce cans.
Jeff Gelles

, Inquirer Business Columnist

A report out of New York University's law school stresses a key - and oft-misunderstood - point: Today's Internet evolved under net-neutrality rules. The wide-open Web that spurred so much U.S. innovation and growth occurred in a net-neutral environment because it was governed by the same content- and device-neutral rules that governed the nation's phone networks after the early-'80s breakup of the old AT&T monopoly.

Now cable- and phone-network owners, hoping to protect their investments by warding off competition with their traditional niches in entertainment and telecommunications, are fighting every attempt to continue those old rules. That's why Michael Livermore, executive director of NYU's Institute for Policy Integrity, says adopting net-neutrality rules is the "cautious approach" and essential to preserving "the open Internet we have come to rely on and the economic benefit we gain from it."

The report is titled "The Value of Open" (click here to read it), and makes that key point right away:
Jeff Gelles

, Inquirer Business Columnist

Craig Altier, associate professor at Cornell University's College of Veterinary Medicine and a member of the Food and Drug Administration's Veterinary Medicine Advisory Committee, appears willing to accept the FDA's conclusions on the consumer safety of genetically engineered salmon. But he sides with environmental groups in warning about the high risk of uncertain consequences if a genetically modified organism is accidentally loosed on the environment. Altier says:

The fisheries of the world are being rapidly depleted and so advances in aquaculture will be needed to meet the growing demand for protein. Genetically engineered animals might help to feed the world, but they must first meet the most stringent requirements for human and environmental safety.

Is the introduced growth hormone gene safe for the fish itself? The studies designed to determine this were flawed, and so we don't know yet whether this is true. The burden of proof here is on the producer of this fish, Aquabounty, to perform further research to establish safety for the fish.