Jeff Gelles, Inquirer Business Columnist
The products Capital One's vendors pitched came with names such as ""Privacy Guard," "Credit Inform Premier," or "Payment Protection," and they would have been of questionable value even if all the details had been fully disclosed.
But two federal regulators, including the new Consumer Financial Protection Bureau, said today that the products had been pushed deceptively by bank-affiliated telemarketers - some for nearly a decade. They ordered Capital One to pay about $150 million in refunds to about 2.5 million cardholders and a total of $60 million in penalties.
In a joint action with the Office of the Comptroller of the Currency, the CFPB also ordered Capital One to pay a $25 million penalty for tactics used "to pressure or mislead consumers" into buying the add-on services when they activated their credit cards, and the OCC's order added $35 million in penalties. The consumer-protection agency said marketers targeted the pitches at customers with low credit scores or low credit limits, and ordered $140 million in refunds.
Jeff Gelles, Inquirer Business Columnist
Georgia businessman Robert C. Postell and his wife, Joan, lost a bundle in the market, and believed his brokerage, Merrill Lynch, had failed in its duties to him. So in December 2009 they did what their contract with Merrill required if they wanted to seek damages: They filed an arbitration claim against Merrill, now part of Bank of America, for more than $640,000 plus attorney's fees. In May 2011, a three-arbitrator panel ordered Merrill to pay $520,000 in damages.
So how did the organization in charge of the panel, the Wall Street self-regulatory body known as the Financial Industry Regulatory Authority, respond?
It fired the arbitrators, according to this Bloomberg View column by William D. Cohan, a former investment banker and author of "Money and Power: How Goldman Sachs Came to Rule the World."
Jeff Gelles, Inquirer Business Columnist
The Supreme Court's decision allowing states to block the Medicaid expansion included under 2010's "Obamacare" law - and the promises of some GOP governors to follow through and block the program's expansion to their states' low-income workers - come at a real cost: Millions more people will continue to lack access to health care.
Republicans have continually promised to "repeal and replace" the Patient Protection and Affordable Care Act, without ever saying how they plan to replace it beyond platitudes recommended by Frank Luntz such as "patient-centered health care."
Incidental Economist blogger Aaron Carroll passes along the chart at the left - which illustrates the human cost of repeal - along with a suggested framing for President Obama to counter the GOP's insistence on returning to the old status quo, proposed by Washington Post columnist Matt Miller:
Jeff Gelles, Inquirer Business Columnist
MIT economist Jonathan Gruber has advised both major parties on health-care reform. In fact, he enjoys the unusual distinction of having helped shape both "Obamacare" and "Romneycare," the sometimes-derisive nicknames for 2010's Patient Protection and Affordable Care Act and its Massachusetts predecessor. He's also one of the sharpest people I've ever interviewed, which is why I pay attention when he speaks or writes.
Gruber has argued repeatedly that if universal access to health care is achieved in a smart way, it can be a long-run economic spur - for instance, by eliminating a source of friction that discourages people from taking entrepreneurial risks. So-called "job lock" is an undeniable side-effect of the accidental system we have now, in which health-insurance coverage is generally provided through employers. If you have a great idea and also have, say, a spouse with a pre-existing condition, you're at least a little more likely to stay put in your job and shy away from a risk.
In a new piece in the New Republic - Will the Affordable Care Act Kill Jobs? - Gruber says the economic literature shows that expanded coverage should provide several sources of economic boost, in part because the newly insured will demand more care.
Jeff Gelles, Inquirer Business Columnist
If you've ever signed a mortgage, you know it's hands-down the most complicated document that an ordinary consumer will ever encounter. In the last several years, millions of foreclosed homeowners have learned the hard way just how crucial those complexities can be - so tricky, we found out belatedly, that they trapped many people with good credit in needlessly costly subprime loans.
That was just one of many reasons that the Dodd-Frank financial reform made improving the mortgage market a top priority for the new Consumer Financial Protection Bureau. Today, after months of testing, the CFPB offered its new rule and standardized forms. You can find them here.
One key change: The APR, or annual percentage rate, for a mortgage offer will now include "almost all of the up-front costs of the loan," the CFPB says. The goal is to make it easier for consumers to truly compare one offer against another.
Jeff Gelles, Inquirer Business Columnist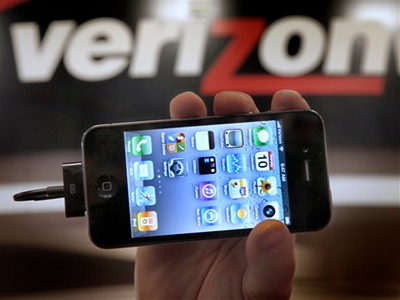 I'll eventually have more to say about Verizon Wireless' new "Share Everything" pricing plans, which represent a major overhaul of the pricing hodgepodge that emerged during the wireless industry's adolescence and that often didn't seem to make sense. One key question is whether other carriers will follow suit.
But at a glance it seems clear that Verizon is pursuing two strategies that too often seem absent in wireless pricing: transparency and rationality.
For instance, Verizon and its competitors have been simultaneously offering unlimited-data plans or per-gigabyte metered pricing while also charging 10 or 20 cents for text messages that amount to minuscule data transmissions. Lately, three of the four national carriers have dropped unlimited-data plans for new customers and have used data-speed throttling to encourage existing customers to give up their unlimited plans in favor of new, metered plans.
Jeff Gelles, Inquirer Business Columnist
Tim B. Lee - no, not that one - has a story to tell about his experience with Comcast over its broadband prices. Or maybe I should say over his broadband prices, because his complaint is that cable companies always seem to play games with the prices they offer, and that Comcast played even more games after he outed them in his first of two recent blog posts, Why Comcast's Price Discrimination Strategy Makes Me Hate Them, on Forbes.com.
Lee, unrelated to Web inventor Tim Berners-Lee, seems to suggest he'd prefer transparent pricing to Comcast's practice of what economists call price discrimination. It's a fascinating tale - absolutely worth reading if you need fortification before your next negotiation. But at the end, I wondered if he was focusing on the wrong problem.
Lee starts by recounting what happened when he was unhappy at a price increase - or the expiration of discounts - that raised his monthly broadband bill from $52.55 to $80.51. As he had done with Charter Communications when he lived in St. Louis, he called and threatened to cancel, saying he could choose Verizon's DSL service instead.