Jeff Gelles

, Inquirer Business Columnist

Business groups bitterly opposed the Consumer Product Safety Commission's new publicly accessible product-injury database, SaferProducts.gov. It was designed to enable consumers to quickly report injuries linked to products such as toys, cribs, and household appliances - things that are usually safe but that occasionally come with dangerous defects - and to enable other consumers to search for such reports if they have particular concerns about an item.

It's too soon to tell if the new database, which posted its first reports on April 2, 2011, will significantly reduce the lag time between discovery of a defect and a product's recall, or encourage manufacturers to monitor their own products more aggressively. But a report today from the Consumer Federation of America, Kids In Danger and Consumers Union suggests that the database is working largely as intended.

You can find the report here. Rachel Weintraub, senior counsel at the CFA, says that the vast majority of 6,000 reports in the first 10 months involve newer, well-identified products and reports from consumers themselves, in contrast to opponents' warnings that third-party advocates would clog the database and that manufacturers would be harmed by vague gripes involving older products.
Jeff Gelles

, Inquirer Business Columnist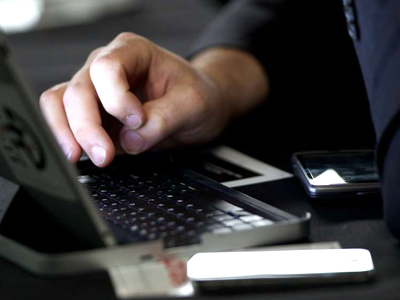 With all eyes today on the Supreme Court and the future of Obamacare - or ObamaRomneyCare, if you prefer - it's easy to overlook other news from Washington. But here's one that will matter to anyone who worries about Internet data tracking.
The Federal Trade Commission has issued its long-awaited final report on "best practice" for protecting American consumers in an era of ubiquitous digital data. And FTC Chairman Jon Leibowitz says he's hopeful that it's all the nudge industry will need - with the threat of congressional action if self-enforcement fails.
"We are confident that consumers will have an easy to use and effective Do Not Track option by the end of the year because companies are moving forward expeditiously to make it happen and because lawmakers will want to enact legislation if they don't," Leibowitz said in a statement.
Jeff Gelles

, Inquirer Business Columnist

I've been out of the office, and will be for another week, but this merits mention: Mike Daisey's widely quoted account of labor conditions at an Apple contractor's plant in China has been retracted by This American Life, the radio show that broadcast it, for what host Ira Glass calls "significant fabrications."

I cited Daisey's report in a column two weeks ago about Apple's China problems, though I also noted that Apple was quietly questioning some of Daisey's most dramatic assertions, including the presence of underage workers at a Foxconn final-assembly plant.

In a blog post, Glass says the fabrications included some of those assertions:
Jeff Gelles

, Inquirer Business Columnist

Credit unions added more than 1.3 million customers last year, more than twice as many as in 2010, according to this story in the Los Angeles Times. That brings the number of credit union members to a record 91.8 million, the National Credit Union Administration says.

This chart from MyBankTracker.com may help explain why:
Type of Fee
Top 10
Banks
(Avg.)
Top 10
Credit
Unions
(Avg.)

---

Non-interest checking monthly fee
$9.93
$6.50

---

Minimum balance to avoid monthly fee
$1,626.67
$500.00

---

ATM withdrawal (out-of-network)
$2.20
$0.83

---

Overdraft item
$33.70
$23.40

---

Returned item
$33.70
$23.40

---

Stop payment
$31.90
$19.20

---

Incoming wire transfer - domestic
$14.70
$1.30

---

Incoming wire transfer - foreign
$17.50
$1.30

---

Outgoing wire transfer - domestic
$26.40
$17.25

---

Outgoing wire transfer - foreign
$45.50
$26.95

---
Jeff Gelles

, Inquirer Business Columnist

AT&T Mobility has now clarified which customers are subject to the wireless-data throttling I described last week, though it still isn't explaining exactly what happens to them, or give a good reason why - other than that they have the temerity to think that "unlimited data" means what it says.

The bottom line: If you use less than 3 gigabytes of data per month on your iPhone or a similar device, or less than 5 gigabytes on an Android that runs on the speedier LTE network, there are no limits on your unlimited data.

But go past those limits, and you'll be throttled until the start of your next billing cycle.
Jeff Gelles

, Inquirer Business Columnist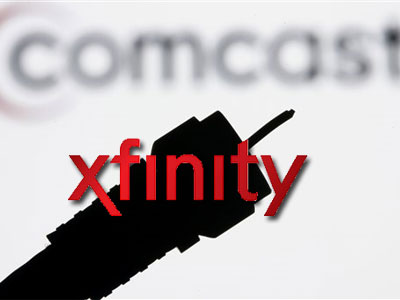 In today's Tech Life column about broadband data caps, I told the story of Andre Vrignaud, a Seattle gaming consultant who says he was suspended for a year by Comcast because he twice surpassed the company's 250-gigabyte-per-month "excessive use" cap.
Comcast, which imposed the cap in 2009, is hardly alone. Five of the seven largest broadband providers now impose some sort of cap, and a sixth, Time Warner Cable, is experimenting with one. Only Verizon has refrained so far - and, as I reported, it's not making any hard promises.
That's a shame, because Verizon could be singing its technological advantages from the rooftops. "We don't see the congestion that the cable companies are seeing," John Schommer, Verizon's director of broadband security and cloud services, told me. "We have a network that can handle a substantially higher volume of traffic." And Schommer can rattle off the tech specs to back that up: a network that can deliver 2.4 gigabits downstream shared among 32 customers, versus a good cable system's 320 megabits per second that he says may be shared, in a good case, among 200 customers.
Jeff Gelles

, Inquirer Business Columnist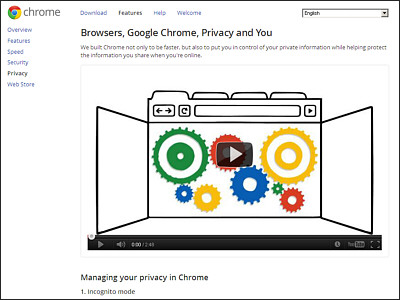 Like it or not - and three dozen state attorneys general, among others, have serious doubts - Google's new, unified privacy policy goes into effect at 12:01 a.m. March 1 - whatever your time zone. But there is something you can do today that you won't be able to do come midnight: delete the Google and YouTube search histories associated with your personal profile.
The Electronic Frontier Foundation offers handy step-by-step directions for erasing your search history here. And you can click here for instructions on deleting your YouTube search and viewing history.
Google has a page that explains how to clear the history from its various products.
Jeff Gelles

, Inquirer Business Columnist

Honda and Toyota are perennial success stories in Consumer Reports' closely watched automaker brand ratings. And for the last four years, Honda has led the field.

No longer. CR announced its 2012 Automaker Report Cards results today, and Subaru now leads the pack. At the same time, Toyota captured top honors in five of the survey's vehicle categories - an impressive result for an automaker beleaguered recently by problems such as sticky gas pedals and loose floor mats that brought "unintended acceleration" into the scare-story lexicon.

The survey results bore some bad news for Ford, which dropped from 5th place to 10th place in the overall ratings. "Ford's road-test score improved by two points over last year's, but subpar reliability of some new vehicles, due largely to the troublesome MyFord Touch infotainment system and Power-Shift automatic transmission, hurt its report-card grade," CR said in its announcement.