Jeff Gelles, Inquirer Business Columnist
The Federal Communications Commission recently confirmed what many consumers regard as obvious: Cable-TV prices have been climbing relentlessly, much faster than the rate of inflation - an average of 6.1 percent a year between 1995 and 2010. Cable companies like to talk about the "per channel" price as a better benchmark, but last I checked they hadn't managed to increase the number of viewing hours available in anyone's day.
Sen. John McCain (R., Ariz.) has a plan to fix the problem by forcing cable companies to offer a-la-carte pricing. He testified this morning about the proposal, which he calls the Television Consumer Freedom Act of 2013, before the Senate Commerce Committee. (Use promo code W72C to access Bob Fernandez's story at Inquirer.com about McCain's appearance.) His bill would also bar blackouts of local sports events held in publicly financed facilities, and seek to ensure the future of over-the-air television.
McCain says his plan to force a-la-carte pricing is "entirely voluntary," and free of mandates and regulations. In that respect, he's being at least a bit disingenuous and playing to his conservative base. Instead, the plan builds on some basic quirks in the way we already regulate broadcast and pay television - in particular, the so-called "compulsory license" that guarantees a cable company's access to local broadcast channels - and aims to use them to the advantage of cable-TV customers.
Jeff Gelles, Inquirer Business Columnist
With interest rates on federally subsidized student loans set to double this summer unless Congress acts - and where have we heard that story before? - U.S. Sen. Elizabeth Warren is stepping forward with a modest proposal: Skip the debate over whether students should pay 3.4 percent or 6.8 percent, and give them the same great deal as our government gives the big banks that, as she puts it, "destroyed millions of jobs and nearly broke this economy."
Just a symbolic gesture? It's hard to see it differently - especially as congressional Republicans seem to be happily accepting the across-the-board spending cuts known as the sequester that harm Head Start kids, Meals on Wheels recipients, research-grant recipients, and a long, long list of others, particularly in states with a large military presence. But let's let the Massachusetts Democrat make her case. Here are her prepared remarks to the Senate (and you can watch the video below):
Mr. President, on July 1st, the interest rate on new, federally subsidized student loans is set to double from 3.4 to 6.8 percent. That means unless Congress acts, for millions of young people the cost of borrowing money to go to college will double.
Jeff Gelles, Inquirer Business Columnist
Richard Cordray, director of the Consumer Financial Protection Bureau, says they were "wolves in sheep's clothing": purported "debt settlement" firms that sought out financially distressed consumers, often through misleading means, but made things worse for them rather than better.
The CFPB says one of the firms, Mission Settlement Agency, routinely sent letters marked with the Great Seal of the United States and claiming to be from a nonexistent "Office of Disbursement."
With help from federal prosecutors and the U.S. Postal Inspection Service, the CFPB filed suit today seeking to shut down the two operations, based in New York and New Jersey. It says the businesses targeted consumers "in multiple states" via mail and phone or via the Internet, and charged them illegal advance fees for mostly worthless services.
Jeff Gelles, Inquirer Business Columnist
If you don't pay close attention to the anti-Obamacare and anti-Medicaid arguments and Internet memes popular in right-wing think tanks and the conservative blogosphere, you may never have noticed the strange but central argument many have settled on: Medicaid is so bad that people would actually be better off uninsured.
The rap on Medicaid as substandard insurance has always been a self-fulfilling complaint, as state lawmakers have left it chronically underfunded. Now those critiques have emerged in the lingering war against Obamacare, since the Supreme Court left it to states to decide whether to join one of the law's key programs: expanding Medicaid to all Americans with incomes below 138 percent of poverty.
Manhattan Institute senior fellow Avik Roy is a prime proponent of this anti-Medicaid position, and he's been at it again after the New England Journal of Medicine published a study on an unusual natural experiment offered by the state of Oregon. Roy writes in Forbes: "The result calls into question the $450 billion a year we spend on Medicaid, and the fact that Obamacare throws 11 million more Americans into this broken program."
Jeff Gelles, Inquirer Business Columnist
Citizens Bank and its parent, RBS Citizens of Providence, R.I., itself a subsidiary of Royal Bank of Scotland Group, aren't saying saying why they agreed to pay about $14 million to settle overdraft complaints from federal regulators, as reported today by my colleague Harold Brubaker.
A spokeswoman told the Inquirer that Citizens has "changed the practices identified in these exam results and are working with our regulators to address any customer impacts that they have identified." But it's fair to note that the bank's overdraft practices have repeatedly drawn criticism - as have similar practices at most of the nation's leading banks.
In 2011, for instance, the Consumer Federation of America crunched the numbers to see how much it would cost a consumer to carry an overdraft for two weeks - essentially as an unlabeled loan - at each of 14 leading banks. As I wrote back then, CFA's analysis found Citizens Bank leading the list:
Jeff Gelles, Inquirer Business Columnist
One of the promises of "Big Data" to companies - a deep, empirical understanding of shoppers' buying habits - has always posed an implicit threat to consumers. If, say, an airline or hotel chain knows what you've previously been willing to pay, why should it ever offer you a significantly better deal? More broadly, if it can predict your relative level of price sensitivity, it has a powerful negotiating edge.
That's one of the key threats that critics see in a proposal before the U.S. Department of Transportation from the International Air Transport Association. Resolution 787, for which the IATA is seeking approval by June from the DOT, is portrayed by airlines as an important modernization of data-exchange systems that are crucial to selling tickets and filling jets in the Internet era.
But that's not all it does, according to critics such as Kevin Mitchell, chairman of the Wayne-based Business Travel Coalition, which has collected more than 200 signatories on a letter asking DOT Secretary Ray LaHood to reject the proposal.
Jeff Gelles, Inquirer Business Columnist
"I still, to this day, have no idea who Kim Kardashian is!"
Watch the video and ponder that question....
Jeff Gelles, Inquirer Business Columnist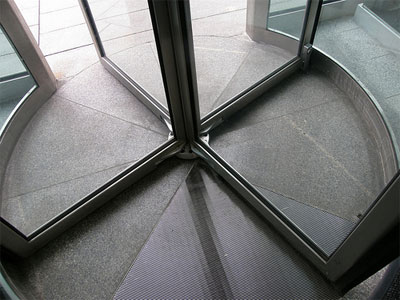 Short-term "payday" loans, and similar "deposit advance" loans offered by major banks, are trapping many consumers in a "revolving door of debt," according to a study due to be made public Wednesday by the Consumer Financial Protection Bureau.
Although it did not announce specific plans, the bureau signaled its intention to intervene in the market for the short-term, high-cost loans, which have stirred years of controversy in state capitals and among consumer advocates. Although payday loans' costs are typically represented as fees rather than interest, the report said the costs are often equivalent to an annual percentage rate, or APR, topping 300 or 400 percent.
It is unclear if the bureau's action was coordinated with an expected crackdown on the banks' deposit-advance products by the Office of the Comptroller of the Currency and the Federal Deposit Insurance Corp., reported by the New York Times and others. The CFPB recently began supervising traditional payday lenders, which previously had escaped most federal oversight.
Jeff Gelles, Inquirer Business Columnist
Just three weeks ago, Verizon Wireless CEO Lowell McAdam responded to T-Mobile's move toward contract-free wireless service by saying that the number-one carrier could easily do the same if customers demanded it. As CNET reported, McAdam told reporters that he was "happy when I see something different tried," and added: "We can react quickly to consumers' shifting needs."
A Wichita, Kan., customer, Mike Beauchamp, decided to call McAdam on the point, via a Change.org petition that asks Verizon Wireless to free customers from the contracts that limit their ability to shop for different carrier. His petition says:
Getting rid of carrier contracts is a win for customers. Verizon's CEO, Lowell McAdam, has already expressed his willingness to do away with them if consumers speak loud enough about it. So here's your chance: sign this petition to tell Verizon to end carrier contracts and create an affordable way for consumers to purchase their devices. If you're a current customer, you don't have to switch carriers or have plans to switch carriers. I've been a long-time Verizon customer and I don't see myself ever leaving; but I want that choice myself; I don't want them making it for me and imposing stiff penalties if I do decide to leave.
Jeff Gelles, Inquirer Business Columnist
St. John's University Law professor Jeff Sovern, writing on Public Citizen's Consumer Law & Policy Blog, sees mounting evidence that, despite their fights and protestations, most banks are thriving under the stricter rules imposed since the Great Recession and financial crisis:
As is well known, opponents of consumer financial protection regulation often argue that the regulation will reduce the availability of credit and raise its price. Despite such claims and the increased consumer credit regulation in 2009''s Credit CARD Act and 2010's Dodd-Frank Act, today's NY Times reports
Rising Bank Profits Tempt a Push for Tougher Rules
. According to the article, "analysts think the banks' first-quarter profits will be their best ever." While we don't know whether the profits would have been higher in the absence of regulation, it seems clear that at least at this point, regulation is not preventing the banks from thriving. Of course, we also know how they did before those laws were enacted. Anyone remember Bear Stearns, Lehman Brothers, Countrywide, etc.? And what about the price of credit? Well, according to the NY Daily News,
Credit cards are offering lower interest rates and higher cash back bonuses to those with good credit
. The article explains that those with good credit are benefiting from "lower interest rates and more robust sign-up bonuses, according to a new report from
CardHub.com
." Again, we can't know what would have happened if Congress hadn't acted, but certainly it is hard to argue that those with good credit are finding credit less available or more expensive. The article points out that those with bad credit are having a different experience, but even so, the articles undermine the tired old industry argument against regulation.
There's nothing radical in the argument that well-designed regulation can help businesses thrive, by creating a level playing field and avoiding race-to-the-bottom problems. That's what consumers witnessed in the credit-card market in the years prior to the the CARD act, as major card issuers competed with practices that were finally labled unfair and deceptive in 2008 by the Federal Reserve.
The Fed and then Congress cracked down, but only after too many luckless consumers were dragged into debt they could never hope to pay off - consumer debt that deepened the damage caused by the housing bubble and subprime-mortgage crisis, which were also fueled by loose rules and a classic race to the bottom in lenders' bad practices.