Archive: February, 2013
Jan Ransom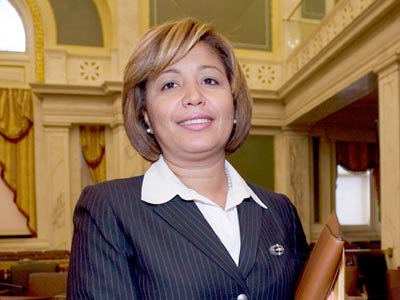 Small commercial properties will see increases to their tax bills under the Actual Value Initiative, a new property-tax system based on market values.
In light of that, City Councilwoman Maria Quinones-Sanchez wants to aid small business that could get hit twice under AVI.
Last year to raise money for schools, Council increased the use-and-occupancy tax which is 5.5 percent of the value of the business portion of a property.
Sean Collins Walsh
Philadelphia Prison Commissioner Louis Giorla on Wednesday defended the city's controversial inmate healthcare provider, Corizon Healthcare, in his first public comments on the company since the city agreed to renew its contract for $42 million per year despite a lower bid from another company.
"During the company's tenure, health services at the Philadelphia prisons have undergone significant changes and improvements," Giorla said at a hearing organized by Councilman Jim Kenney. "When we compared the providers, we felt that Corizon was more capable of rendering the services," he said after.
Giorla declined to answer many questions posed by Council members, citing the potential for a lawsuit from a Corizon competitor that made a lower bid. The contract, which the city can choose to extend for up to four years, will be signed March 1, he said.
Jan Ransom
Call it the "Philadelphia of the future."
Mayor Nutter addressed the Greater Philadelphia Chamber of Commerce today at the annual Mayor luncheon where he released a report that showed the city could save $85 million over five years through cost-saving measures and improved revenue collection.
With hopes of improving collection rates, Nutter said the city is moving to establish a Chief Revenue Collections Officer, who would oversee collection efforts and create more efficient practices.
Chris Brennan
John McDaniel, the former campaign manager for City Councilwoman Blondell Reynolds Brown, entered into a settlement agreement Monday afternoon with the Philadelphia Board of Ethics. McDaniel admitted to:
Giving Brown $4,600 in campaign contributions in 2011, $2,000 more than the $2,600 per year limit, to cover election expenses.
Giving Brown $3,750 in cashier's checks and checks drawn from his personal bank account to help her pay Board of Ethics fines in 2011 for violations of the city's campaign finance law.
Making 40 "material omissions and misstatements" in filing reports for Brown's political action committee and Progressive Action PAC, a political action committee funded by the Laborer's District Council.
Committing five violations of the city's ban on political activity by employees. He continued to coordinate Progressive Agenda PAC finances in 2012 after Mayor Nutter gave him a $87,125-per-year job supervising volunteers at the airport.
McDaniel, who pleaded guilty in federal court two weeks ago to stealing from Brown's political action committee and from Progressive Agenda PAC, agreed to pay a $12,450 fine. The settlement agreement said that fine will be waived if McDaniel, due to be sentenced May 14, is sent to federal prison.
Charles Gibbs, McDaniel's attorney, said the settlement showed that McDaniel was taking responsibility for his actions. "He understands that he committed certain violations of the city code and city charter," Gibbs said.
Chris Brennan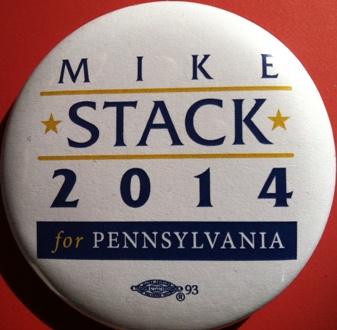 The May 2014 primary elections for governor are 15 months away but, judging by our email inbox, prospective candidates feel like they are right around the corner. We've entered the "Hey, look at me!" phase of the political calendar. Consider: