Archive: November, 2012
Jan Ransom
City Council has been tweaking the new zoning code since it went into effect in August. One change proposed by Council president Darrell Clarke that would have required developers to provide parking in some residential and mixed-use areas did not sit well with developers and some Council members.
Clarke said that parking is a major concern for longtime residents in the area surrounding Temple University and after some of his Council colleagues raised concerns, he amended the bill Thursday so that it applies only to the area bounded by 9th street, Girard Avenue, 20th street and Lehigh Avenue.
However, critics have said that Council should wait a year before proposing major changes to the new zoning code.
Chris Brennan
It's no secret that former Gov. Ed Rendell disagrees with now Gov. Tom Corbett on how to tax natural gas drillers in the Marcellus Shale region of Pennsylvania. But people at the Pennsylvania Budget and Policy Center's fifth anniversary fund-raiser Friday afternoon were surprised to see just how far Rendell would go to make that point.
Rendell, sporting what can only be called a "Moe" wig in the style of the one-time Three Stooges actor, explained that PBPC Director Sharon Ward did a presentation in December 2008 on state revenue. It included pictures of six governors from different states. Rendell was one of them. The presentation asked "What do these governors have that Ed Rendell doesn't."
The answer was what Ward calls "robust taxes on natural gas." But Ward added what Rendell called "a gratuitous shot" in the presentation, that the answer could also be hair. The governors, who included then West Virginia Gov. Joe Manchin, then Alaska Gov. Sarah Palin and Texas Gov. Rick Perry, did indeed all have hair. Rendell? Not so much.
Chris Brennan
Someone at the City Controller's Office is harassing another employee. But the problem has proved difficult to fix. Spending $7,700 on a private investigator and another $17,000 on sensitivity training didn't solve the case and may have created a backlash against the victim.
City Council approves a controversial plan to seize 17 privately owned properties in Point Breeze, a move critics call a "land grab."
Mayor Nutter submits the names of nine nominees to serve on the board of the Philadelphia Housing Authority, as the city moves closer to taking control again of that troubled agency.
Jan Ransom
City Council approved a bill to transfer more cash to city departments including Parks and Recreation.
The city ended the 2012 fiscal year with $49 million more than expected due in part to an extra wage tax payment and several department payroll surpluses.
Council and the Nutter administration agreed to restore some items that were included during the budget process in the spring, but were eventually removed.
"At one point during the budget process it was included, but it got pulled out. We took the opportunity to revisit it," said Rob Dubow, the city's finance director.
Several Council members were vocal about allocating additional funds to Parks and Recreation which will now receive $2.675 million toward increased facility maintenance, said Rebecca Rhynhart, city's budget director. Council also supported allocating more money to the Office of Supportive Housing which will get $3 million for additional beds for abused women.
Meanwhile the administration had pushed for additional dollars to go to a few departments during the spring budget cycle including the Managing Director's Office which is set to get nearly $2 million, some of which will go toward the CLIP program to assist in neighborhood clean-up and $800,000 toward a new antiviolence initiative. The Office of Fleet Management will get $500,000 for extra vehicles including police cars. The Streets Department will get $2.563 million mostly for snow removal and a small portion for a jobs program.
Jan Ransom
City Council approved a controversial plan that will allow the Redevelopment Authority to acquire more than a dozen properties by eminent domain to build affordable housing in Point Breeze.
Developers called the plan sponsored by City Councilman Kenyatta Johnson on behalf of the Nutter administration a "land grab" but the city has argued it is simply trying to maintain affordable housing in an area ripe with development.
"The city has not figured out a way to maintain or build on houses it already owns," said developer Ori Feibush, who made headlines months ago for a fight with the city over a vacant lot.
The number of properties slated to be condemned have dropped from 43 to 28 which includes 11 city-owned and 17 privately owned --a majority of which are tax delinquent.
"It's about inclusion not exclusion," Johnson said. The bill passed 14-0. Council members Bill Green, Marian Tasco and Brian O'Neill were absent.
Chris Brennan and Jan Ransom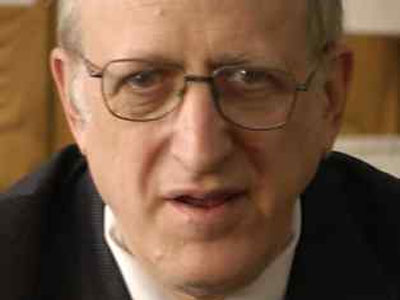 Former Philadelphia City Councilman Ed Schwartz passed away Thursday morning at the age of 69. Schwartz had been diagnosed with Alzheimer's disease in 2010 but had been feeling better and was frequently spotted attending City Council sessions on Thursday. He last attended two weeks ago, before the Thanksgiving Day break.
Jane Shull, Schwartz's wife, suspects that he died from a heart attack. The cause of death has not been determined.
"He had a pretty serious heart condition that could not be addressed anymore," Shull said. "He'd been living with that."
David Gambacorta
Philly school cops are "smokin' mad" that they didn't get promised raises, but 25 higher-paid, nonunion workers did.
Raghunandan Yandamuri explains in a taped confession how he killed baby Saanvi and her grandmother.
Jeremy Nowak, the outspoken head of the William Penn Foundation, is out.
Jan Ransom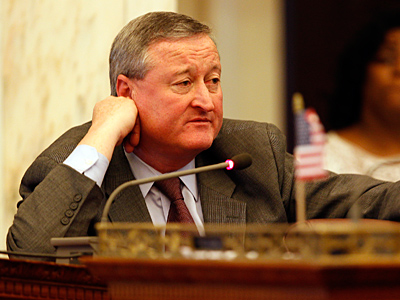 City Councilman Jim Kenney says he wants to help make Philadelphia an attractive place for all to live regardless of marital status, gender identity, or sexual orientation.
He plans to introduce a bill Thursday that will offer a tax credit to businesses that provide benefits to life partners of employees. The bill also extends various city benefits to life partners of city employees including pension retirement and survivor benefits, child notification, hospital visitation and health-related decision making rights and more.
Kenney, who said he has supported the lesbian, gay, bisexual and transgender (LGBT) community for decades, waved off critics by noting the bill has nothing to do with a potential 2015 mayoral bid.
"I've been supporting LGBT rights for over 20 years in here. And as a straight, white, Catholic, Irish male that's a harder lift than it is for anybody else. It's the right thing to do," Kenney said. "This is not special rights its equal rights. People who are domestic partners who share the same house together, people who are committed partners, they're denied many of the rights folks get as a result of being married and my goal is to make Philadelphia such an attractive place for all types of people to come and live."
The bill does not require businesses to provide benefits to life partners, but incentivizes them to do so, Kenney said.
"It's good business to create a good working environment for your employees, regardless of their status," he said.
Kenney said he did not know how much the tax credit would cost the city or how many employees and businesses would benefit from his bill. Kenney expects that a hearing on the bill would be scheduled for sometime in January where the Nutter administration would provide testimony on the measure.