City Council
Catherine Lucey
PhillyClout hears that in City Council tomorrow a group of Council members plan to introduce a resolution calling on Mayor Nutter to support a request from library advocates that the city hold off on library closings for three to six months.

Amy Dougherty, director of the Friends of the Free Library, has asked for the delay to allow for time to seek private funding sources. But Nutter has said he does not expect to slow down the closings.

Nutter has announced that he will soon close 11 of the city's 54 libraries as part of a budget-cutting plan to shore up a $1 billion shortfall over the next five years.
Catherine Lucey
Councilman Frank Rizzo just suggested that Council hold all the legislation until they get all of the city's research. He also said he would vote against most of the bills unless he gets the data.

When Councilman Frank DiCicco mentioned that the administration briefed Council on Monday, Rizzo shot back "You go do your study."
Catherine Lucey
It's getting a little hot up in City Council chambers.

Council is currently holding a hearing on the Nutter administration's plans to cut $1 million out of the city budget in the next five years. Council is considering a package of legislation, including measures to raise city fees while slowing reductions in the wage and business-privilege tax.

Councilman Frank DiCicco just challenged his colleagues to each trim $12,000 from their office budgets to raise $204,000 for an independent study of Fire Department cuts.
Catherine Lucey
Councilman Frank Rizzo has sent Mayor Nutter a letter, essentially asking the mayor to make sure he has cut all the fat from the budget before he make cuts to the Fire Department or shuts down pools. Rizzo argues that even departments that the city can't touch -- like the Department of Human Services -- should be reviewed for efficiencies.

You can read the letter here.

Rizzo also writes that a five-year shortfall of $1 billion in a city with a $4 billion annual budget amounts to 5 percent in cuts across the board. But Nutter, in his budget address last week, noted that more than half the city's budget costs are locked in and can't be touched. So the non-fixed costs must take a bigger hit than 5 percent.
Chris Brennan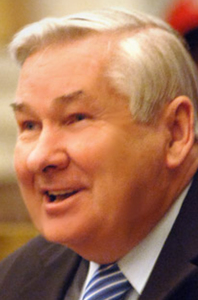 With 15 Philadelphia firefighters in City Council's audience this morning to protest budget cuts in their department, several members made speeches about the dangers of eliminating fire engines and ladder trucks. Councilman Jack Kelly called on Mayor Nutter for look for other cost-cutting measures "before putting the lives of our residents at risk."
That got PhillyClout wondering: What ever happened to that request Kelly made two months ago to Council President Anna Verna for a $25,000 annual contract to hire an outside press aide for his office? "As far as I'm concerned, that's something I'm looking at," Kelly said. "I'm going to try to save this administration and the taxpayers of the city of Philadelphia as much money as I can. We have to straighten out this dilemma that we're in."
Kelly's office had a $25,000 annual contract for press help, held by a Republican ward leader from 2004 until this summer. Kelly said he is not pushing for the contract "at this time" but might revive the request. "It all depends on the financial condition of the city," Kelly said. "We're going to have to cope. We have to make a sacrifice."
Chris Brennan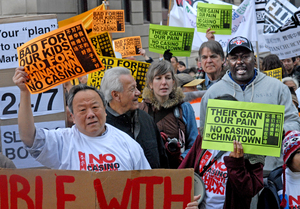 Two zoning bills that open the door for a casino to be located in the Gallery at 11th and Market streets were approved in City Council this morning as 25 protesters waved signs and chanted "Shame on you." The group interrupted the Council session, prompting one of Council President Anna Verna's sergeant at arms to threaten some with ejection. They also drew a rebuke from Verna.
"The vote has been cast and your shouting like that is not going to change the vote," Verna said sternly after the first bill was approved. "Now I ask you please, we're trying to conduct business and I'd appreciate it..." Her voice trailed off as the chants continued. Verna again admonished the protesters for chanting after the second vote. "I would like you to please stop it. You're not going to be changing anybody's mind by doing what you're doing."
It has been two months since Foxwoods investors announced they are considering moving their casino project from a state-approved location on the Delaware riverfront in South Philly to the Gallery. Foxwoods has not shown any plans for what a Center City casino might look like, drawing complaints from the protesters that the zoning legislation is moving too fast. Foxwoods will need state approval for a move and approval from the City Planning Commission on a plan of development in order to open at the Gallery.
Chris Brennan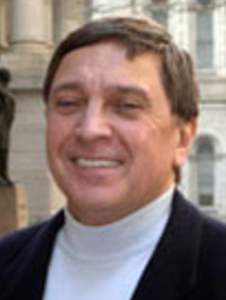 City Councilman Frank DiCicco sent out a letter today, telling his constituents that they shouldn't look for him at many of protests being held for Mayor Nutter's recent budget cuts. "At all of those events I am certain there will no shortage of promises and eloquent words. Personally, I believe that actions speak louder than words."
DiCicco is taking a 5 percent pay cut and will not use a city-issued car while most of his staff has agreed to take five furlough days, all starting on Jan. 1. He estimates that will save the city more than $50,000.
You can read DiCicco's letter here.
Chris Brennan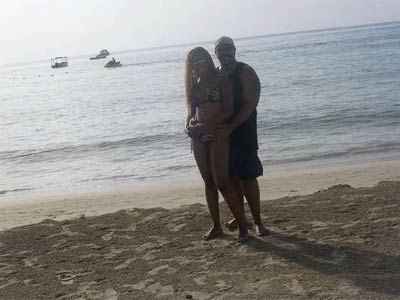 Latrice Bryant, City Councilman W. Wilson Goode Jr.'s controversial chief legislative aide, just explained some of her behavior that was broadcast on Fox 29 News in September. Bryant, who made a spectacle of herself by holding up signs in Council's Sept. 18 session calling Fox 29 racist, said she "just lost it" after a reporter pursued her for a story about her attending to personal business while logged in as working at City Hall.
Bryant also had an explanation for a set of pictures Fox 29 obtained, which showed Goode looking very cozy with her on a 2005 vacation to Jamaica. They bought the tickets, Bryant told Harry Hairston of NBC 10, to attend a co-worker's wedding. But then Goode fired the co-worker. So the pair decided to use the tickets for a vacation.
"I would like to note that both the councilman and I are single, without any children," Bryant added. Pressed on whether there was any romantic relationship, she said: I'll deny a romantic relationship because we're professionals. What we do at work is very professional."
Poll: Should Bryant be fired?

(944 votes)