Archive: September, 2011
Catherine Lucey
In the wake of City Council's unanimous vote to preserve the DROP program, while reducing costs, Mayor Nutter sent out the following email to his campaign mailing list:
Dear Friend,
They actually did it. Philadelphia City Council just voted to override my veto of a bill that will preserve the Deferred Retirement Option Plan (DROP) at a cost of at least $15 million to $20 million. That's in addition to the more than $100 million that DROP has already cost Philadelphia taxpayers.
Catherine Lucey
Councilman Bill Greenlee just acknowledged that he doesn't have the votes to override a mayoral veto of legislation that would require most Philadelphia businesses to provide paid sick leave.
But he pledged not to give up.
"I know right now we don't have 12 votes, but I say to the advocates, please hang in there, we're going to make it happen," Greenlee said.
Catherine Lucey
City Council just unanimously voted to override Mayor Nutter's veto of a bill that will preserve the controversial DROP program, while reducing its cost.
Nutter has pushed Council to simply end the Deferred Retirement Option Plan, arguing that the city cannot afford the perk, estimated to have cost $100 million since 1999. But Council - which has seven members who are current or past DROP enrollees - chose to modify DROP in the spring.
"The bill that they passed is tinkering around the edges at best," Nutter said today. "The taxpayers can't afford it."
Catherine Lucey
UPDATED to relect vote results.
Mayor Nutter today sent a letter to City Council, urging them to not to give final passage to legislation from Councilman Jim Kenney that would gradually lower the city's 20 percent parking tax.
But Council ignored his wishes and voted 12-5 in favor of the bill, with Council members Bill Green, Maria Quinones-Sanchez, Brian O'Neill, Blondell Reynolds Brown and Darrell Clarke opposing.
David Gambacorta
If I was making a movie about the zoning code, it would be seven hours long. In related news, there was a seven-hour zoning code hearing yesterday.
Something people hate even more than zoning hearings: the DROP program. Council might vote today to save DROP.
Speaking of things that just won't die, guess who's trying to get another shot at building a casino in Philly? Foxwoods Casino. Yeah, that Foxwoods.
Jan Ransom
The public is expected to weigh in tomorrow on City Council's two different redistricting plans introduced last week. Meanwhile private negotiations were still underway today and several members are expected to introduce amendments to the newly redrawn maps.
The maps presented last week, one from a working group of five Council members - O'Neill, Anna Verna, Marian Tasco, Darrell Clarke and Maria Quinones-Sanchez - and the other from Councilmen Jim Kenney and Frank DiCicco all improve gerrymandering in two central councilmanic districts and would slightly shift population among the other districts. Both maps left 10th district Councilman Brian O'Neill out in the cold – sticking him with either all or a majority of the 56th ward in the Northeast, which is currently shared by three districts. The Republican O'Neill did not want to pick up the additional Democratic votes.
But new lines were still being drawn today. A few tidbits we picked up around the Hall:
Sources said Councilwoman Marian Tasco -- who is quietly vying for the Council presidency – may introduce an amendment to the "working group" map that would split the 56th ward –headed by the powerful Democratic ward leader John Sabatina – more evenly between the 6th and 10th districts. If Tasco is seeking to make such a move it is likely to help O'Neill, a longtime ally who she wants to support her presidency bid.
It looks like both maps will include some amendments to adjust the shape of the 8th District. In both maps the 8th district has a new look with a foot like shape extending past Broad Street toward Fisher and 4th. Cindy Bass, who won the Democratic primary for the seat, has been lobbying for the changes.
Meanwhile Clarke held a private meeting late today that included O'Neill and Councilwoman Jannie Blackwell. Retiring 6th District Councilwoman Joan Krajewski's likely successor Bobby Henon also waited outside his office to meet with Clarke. Sources say Clarke was working on an amended map of his own but it wasn't clear what that would look like or whether it would be introduced tomorrow. But as the other Councilmember interested in the presidency, Clarke is also trying to make moves that would help him shore up votes.
Chris Brennan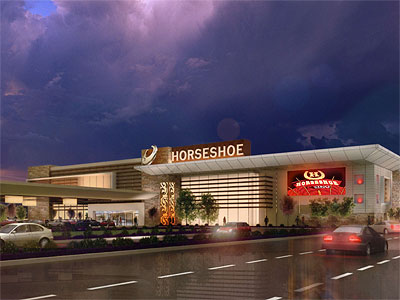 The investors behind Foxwoods, the long-stalled South Philly casino that had its license revoked in December, argued today that the state Gaming Control Board was wrong to take that action without first holding what amounts to a trial to consider evidence.
Attorney Steven Cozen said the board took the advice of its staff on two key factors – whether the investors were still financially suitable to build a casino and if they had violated a set of deadlines to make that happen – without calling a single witness to testify.
"They used an improper procedure in order to short-circuit our rights in order to get the result they wanted," Cozen argued in front of the state Commonwealth Court. "That's not right."
Catherine Lucey
City Council appears poised to tomorrow override Mayor Nutter's veto of a bill they passed in the spring that would preserve the controversial DROP retirement perk, while reducing some of the costs.
"I expect there will be a vote tomorrow and I expect there will be an override," said Councilwoman Marian Tasco.
Council's bill passed 14-3, meaning they should easily have the 12 votes needed to override a mayoral veto. The legislation would delay entry into the Deferred Retirment Option Plan for non-uniform workers and would lower the earned interest rate for all future participants. Council's consultant predicted that the changes would carry a one-time cost of $15 million to $20 million.