Archive: August, 2011
Jan Ransom
Mayor Nutter said during a City Hall press conference today that he was aware of conversations surrounding the embattled Schools Superintendent's departure since June but he was mum as to the reasons behind the move.
News broke shortly before noon that Arlene Ackerman's days as Schools Superintendent had come to an end. Ackerman's contract granted her more than $1.5 million. She departed with $905,000. Anonymous private donations constituted $405,000 which will be placed into the Philadelphia Children First fund and then transferred to Ackerman, said Mayoral spokesman Mark McDonald.
Nutter said he supported the decision and he "stayed in touch with the SRC not only about the decision but how to ultimately get to a settlement."
David Gambacorta
The Inky is reporting that Queen Arlene's reign is over.
John Baer: I know I always say that Pennsylvania sucks, but it does have a few redeeming qualities.
Stu Bykofsky's "Candidates' Comedy Night" raised $32,000 last week. Worth noting: During the show, Wilson Goode Jr. claimed Byko suffers from erectile dysfunction. Discuss.
Jan Ransom and Catherine Lucey
Mayor Nutter remained mum today on rumors that embattled Arlene Ackerman may be soon reaching the end of the road as Schools Superintendent.
Today Nutter said simply, "That's a decision for the School Reform Commission to make. The School Reform Commission is in charge of operations at the School District."
On where he stands with Ackerman, Nutter said: "Dr. Ackerman is the Superintendent. I clearly supported her during her time and the many programs over at the School District."
Catherine Lucey
The city Pension Board is moving ahead with plans to directly invest a small portion of their holdings, in an effort to protect against stock market losses.
After cashing out two stock portfolios, the board has set up a $43 million "strategic fund," which will be managed in-house by Chief Investment Officer Sumit Handa and staff, with board supervision. At a board meeting today, Handa said that no investments had been made yet, but he expected to start spending within the next two or three weeks.
The pension fund -- which has less than 50 percent of the assets needed to pay projected benefits -- has had a bumpy ride in the gyrating stock market. Its worth was pegged at $3.8 billion last week.
Chris Brennan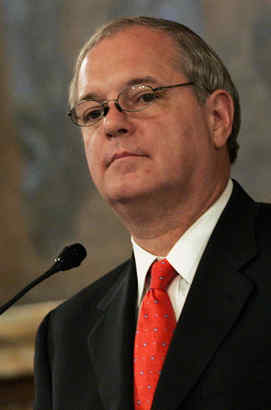 Samuel "Buzz" Stokes, the 69-year-old brother-in-law of former state House Speaker John Perzel, pleaded guilty this morning in the Dauphin County Court of Common Pleas to two felonies that could bring the potential maximum sentence of five years in prison and a $10,000 fine. Don McClintock, 43, who ran Perzel's campaign office and now is one of 10 defendants in a corruption case scheduled to start trial next month, pleaded guilty to one felony.
Nils Frederiksen, a spokesman for the state Attorney General's Office, said both men admitted to a conspiracy "to use public resources for campaign or other non-public purposes." Stokes also pleaded guilty to a conflict-of-interest charge.
Up next is Paul Towhey, 40, Perzel's former chief of staff, who is set to plead guilty on Friday morning. Frederiksen said he could not comment on the details of Towhey's plea. All three pleas, he said, are "subject to their cooperation with the prosecution."
Jan Ransom
Former at-large councilman Angel Ortiz proposed a latino district at a public hearing on redistricting yesterday. Meanwhile residents asked Council to keep wards within districts.
Who killed Corey White? The plot thickens after the West Philadelphia man still turned up dead while his ex-girlfriend and a would-be hit man was behind bars for a Facebook threat.
Former State House Speaker John Perzel is not considering a deal to plead guilty when he goes to trial in September on corruption charges.
Catherine Lucey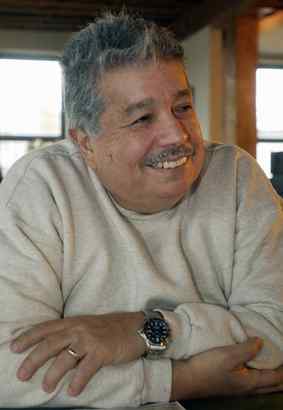 Fourteen City Council members showed up for a rare summer public hearing today on how to best redraw their district boundaries.
About a dozen residents and special interest groups testified at the morning session devoted to Council's resdistricting process, which happens once a decade. Former Councilman Angel Ortiz was among those testifying in favor of redrawing the 7th Councilmanic District to repair past gerrymandering and to reflect the area's growing Latino population.
"This community has been fractured, it has been gerrymandered and I think it's time to close the circle," Ortiz said. "This district has been the most contested district over the last 20 years."