Archive: August, 2011
Jan Ransom
The throngs of local leaders, activists and residents who flocked to Hunting Park tonight for a public hearing on how to redraw Philadelphia's City Council districts had a key question for members: Where's the map?
"We still haven't seen a draft plan and you guys have one week?" said 42nd Ward committeeman Michael McCrea. "What are we looking at? We don't know what you're looking at."
McCrea was among the 60 people who filled the auditorium inside of Esperanza Academy Charter School on Hunting Park Avenue near 3rd Street to give their input on Council's redistricting process, which the body must complete every 10 years using Census data.
Chris Brennan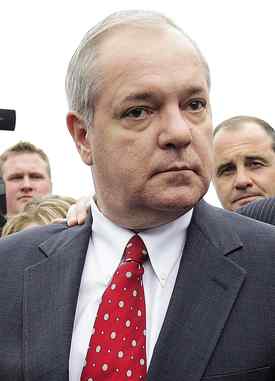 John Perzel, the Northeast Philly native who rose from maitre d' of a restaurant there to Speaker of the state House, pleaded guilty this afternoon to two counts each of theft and conflict of interest along with four counts of conspiracy. You can read more about Perzel's case here. And here is the apology Perzel issued today:
I said from the start of this case that I would fight the charges against me, and I have done so for nearly every day of the last two years. It is a fight that has taken an enormous toll on my family and the friends who have been so steadfast in their support.
Catherine Lucey
Former State Rep. John Perzel -- once one of the city's most powerful pols -- pleads guilty today to corrpution charges. His name lives on at a Mayfair Recreation Center.
Time is running out, but City Council's redistricting effort is far from over. Here are some of the political problems jamming up the works.
The killer of a beloved youth leader gets two life terms.
Catherine Lucey
After Hurricane Irene blew through Philadelphia over the weekend, city government was open for business yesterday, with one exception - the City Controller's office.
Employees in the Controller's office were given a paid day off after Controller Alan Butkovitz decided he was concerned about the safety of his staff getting to work in the aftermath of the storm.
"There's a lot of people who come to this office by rail. I have someone in a wheelchair. My thought was simply, I was worried about everyone getting there safe," Butkovitz said. "The information that was coming out Sunday night and Monday morning was extremely fragmentary. Our decision had to be made by 6 AM (Monday)."
Chris Brennan
While the region struggles to shrug off the damage from Hurricane Irene, the Daily News gets a peek inside the PECO "storm room" where efforts continue to restore power to customers.
And what good is a natural disaster without a politician wandering around later taking credit for the things that went well. Step up the mike, Lt. Gov. Jim Cawley.
Ronnie Polaneczky updates us on the efforts of one little girl to help the seriously ill abroad find new hope for health here.
Chris Brennan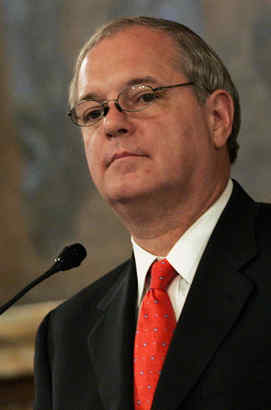 KYW Newsradio is reporting this morning that former state House speaker John Perzel will plead guilty tomorrow in Dauphin County Common Pleas Court in the corruption case that ended his three-decade career in office. Perzel two weeks ago denied that he was negotiating a plea deal after learning from PhillyClout that his brother-in-law and two close aides -- all part of 10 people from the state House Republican caucus charged with corruption -- were making deals with prosecutors.
After his denial, we considered [third item in column] two factors sure to be weighing heavily on Perzel's mind: A plea might cost him the $85,653 state pension and medical insurance for his wife, Sheryl, who was diagnosed with multiple sclerosis in 1994.
Perzel was accused in November 2009 of illegally using $10 million in state money to coordinate political campaigns. He faced 82 counts of conspiracy, theft and conflict of interest in the long-running investigation known in Harrisburg as "Bonusgate."
Catherine Lucey
Mayor Nutter says it will take several weeks to assess just how much the city spent to respond to the destructive rainfall of Hurricane Irene over the weekend.
Nutter said the city will pursue any reimbursements available from the state or federal governement. Snow removal costs have set the city back millions during the past two winters, taking a toll on the lean city budget.
During a press conference, Nutter said he was proud of the city's response to the hurricane and bristled at a question about whether the media over-hyped the storm.
Catherine Lucey
As we pick up the pieces from Hurricane Irene, Will Bunch asks if the storm was overhyped? And Jason Nark gives us a first-person account of weathering the storm in Wildwood.
Efforts are underway to turn the old Reading Viaduct into a park.
City's Catholic high school teachers are expected to rally for a contract.