Archive: June, 2009
Catherine Lucey
Here's the release.
PHILADELPHIA'S MORTGAGE FORECLOSURE PROTECTION PLAN HAILED AS NATIONAL MODEL
So far 1,200 homes saved, with a further 1,500 in negotiation
Catherine Lucey
The Board of Ethics just put out a press release saying that Councilwoman Maria Quinones Sanchez violated city ethics law by using two campaign committees to make expenditures during her 2007 run for Council. You can read the details of their complaint here.
The board wants a $7,500 penalty and for the Friends of Maria Campaign Committee to file an amended campaign finance report.
Chris Brennan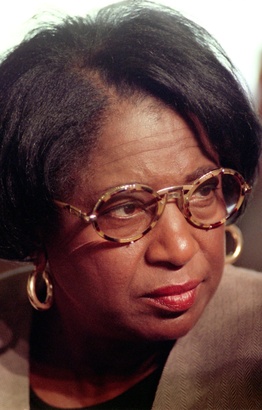 Marian Tasco, City Council's majority leader, resumed her criticism of the Philadelphia Board of Ethics and lumped in the Daily News editorial board this afternoon in a speech in Council's chambers. Tasco is angry that that Board of Ethics fined its executive director, Shane Creamer, $500 for breaking its confidentiality rules on ongoing investigations. Tasco has demanded that Creamer, who turned himself in to the board, lose his job.
Tasco was critical in today's speech of a Daily News editorial today that said Creamer acted ethically in reporting his violation to his bosses. She read a dictionary definition of ethics and the mission statement from the U.S. Office on Government Ethics while renewing her call for Creamer to lose his job.
"It's about public trust and employee integrity," Tasco said. "What's the point of teaching our employees right and wrong with regards to their jobs if we look the other way when the teacher breaks the rules?"
Chris Brennan
City Councilman Bill Greenlee took on the Greater Philadelphia Association of Realtors today for a mailer they sent out this week, accusing Mayor Nutter and City Council of planning a surprise 19 percent increase in property taxes if the General Assembly does not approve key measures of the city's budget, including a 1-cent increase in the local sales tax.
Greenlee called the mailer "blatantly unfair, misleading and just flat-out wrong."
"I call on the Greater Philadelphia Association of Realtors to just set the record straight and let their membership and the greater community know the real facts regarding City Council and property taxes," Greenlee said. "And finally I make on friendly request, the next time you do something like this, how about knowing what the heck you're talking about?"
Chris Brennan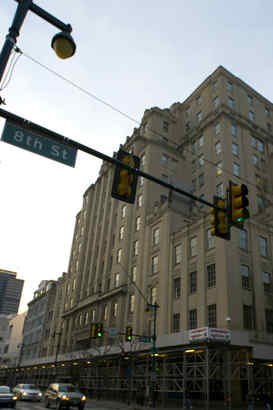 City Councilman Frank DiCicco will call this morning for a final vote on a zoning change needed for Foxwoods to open a casino in the former Strawbridge & Clothier department store at 8th and Market streets. That comes, even though Foxwoods doesn't have a lease to open in the former store and has not asked the state Gaming Control Board to approve its relocation from a South Philly location. And a dispute between the two companies that control the former department store has not been settled.
"That's an issue that the two parties have to deal with," DiCicco said of the dispute just before the start of Council's session. "I'm not going to be a player in that issue."
That's a change from one month ago, when zoning to convert the former store to a Commercial Entertainment District was approved by a Council committee. DiCicco warned on May 13 that the zoning would not go forward for a final vote until the outstanding issues were settled. The Pennsylvania Real Estate Investment Trust, which wants to lease the store to Foxwoods, has not settled a dispute with Gramercy Capital Corp., which controls the building's upper floors.
Catherine Lucey
The DN has an exclusive interview with U.S. Rep. Joe Sestak on his plans to run against Sen. Arlen Specter in the Democratic primary election next year.
Three young children were killed last night in Feltonville as a car chased by cops ran into a crowd.
A City Council committee approves a ban on plastic bags at supermarkets and pharmacies.
Chris Brennan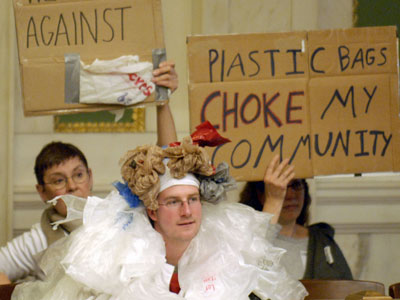 City Council's Committee on the Environment is now meeting on measures by Councilmen Frank DiCicco and Jim Kenney to cut down on littering by placing a fee on the use of plastic bags by stores or out right banning the bags. DiCicco decided today to not move forward with the plastic bag fee, which previously found support on the committee and was prepared for a vote by the full Council.
DiCicco pulled that bill from consideration last week after some of his colleagues had second thoughts. PhillyClout hears Councilman Curtis Jones Jr. led that call for reconsideration.
That leaves DiCicco and Kenney this morning with their other bill, which calls for a "mandatory use of recyclable and compostable" bags at stores. That would add up to a full ban on plastic bags. DiCicco is now debating the issue in Council with a lobbyist from the plastic bag industry, who is saying that compostable bags cause just as much trash and use as much energy to produce and recycle as plastic bags.