Archive: June, 2008
Chris Brennan
SEPTA's Transit Police didn't walk off the job yesterday and now the agency is back at the negotiating table, talking about a new contract.
Elmer Smith asks why the DRPA is raising the tolls on bridges.
Will Bunch examines the U.S. Supreme Court's ruling on the rights of foreign prisoners.
Chris Brennan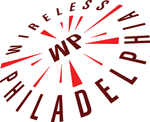 Wireless Philadelphia CEO Greg Goldman this afternoon confirmed reports that a group of local investors is talking with the city about assuming control of the network built by EarthLink that broadcasts Internet service to about 80 percent of the city. EarthLink is willing to give away the network, which it values at $17 million, just to be free of its 10-year contract with the city.
As first reported in Philadelphia Weekly yesterday and then today by KWY Newsradio, the names of the local investors have not been released. Nutter's spokesman, Doug Oliver, on Tuesday confirmed that discussions were ongoing but declined to elaborate. Oliver this afternoon said he is still "not at liberty to confirm [or deny] any specifics related to the discussions."
EarthLink asked a federal judge last month for permission to start dismantling the network today. Goldman said he hopes the city can make EarthLink's deadline a "non-issue" by sealing a deal. "There's a group of local investors that have been in dialog about this," he said. "We're definitely hopeful that we'll be able to pull something together here."
Chris Brennan

City Councilman Darrell Clarke this morning won passage of legislation he wrote to close a loop-hole in the state's "Lemon Law" for car sales. The state law covers new cars but does little to protect buyers of used cars, Clarke said.
The legislation, if signed into law by Mayor Nutter, would require used car dealers to fix any "undisclosed major structural defect" within 10 days of a complaint from a buyer or refund the cost of the car. Those defects include a bent or cracked frame, cracked engine block, damaged transmission, defective differential, flood damage to a car or any car unable to pass a state inspection. That includes any cars sold "as is" or without a warranty unless the dealer gets the buyer to agree in writing that the car is "unroadworthy."
Violations of the law would be investigated by the Mayor's Office of Consumer Affairs. A dealer found to be violating the lemon law could have their automobile seller's license suspended or revoked.
Chris Brennan
The looming 2 p.m. deadline for a strike by SEPTA's transit police force prompted City Councilmen Jack Kelly and Curtis Jones to weigh in during this morning's weekly session. Kelly cited well-publicized violent attacks in city subways to stress that the Transit Police face the same dangers as Philadelphia cops while earning $10,000 less each year. "They haven't had a raise in half a decade," Kelly told his colleagues. "The 3 percent annual salary increases on the table from SEPTA is way, way too low."
Jones said he has asked the Transit Police union leader to keep negotiating and has asked state legislators to consider adding the union to a list of police and firefighting forces that negotiate through binding arbitration. SEPTA has rejected binding arbitration. "I want to urge today that cooler heads prevail and that we do everything possible to avert this job action," Jones said. "We cannot afford even the perception that our subway systems are any less safe because of the lack of professionals that are trained in homeland security not being there."
The Transit Police say the plan by SEPTA and Mayor Nutter to cover for the 200-member force with supervisors, security guards and city police must involve some unannounced efforts. "I'm not suggesting he's going to make the city unsafe," Transit Police spokesman Anthony Ingargiola said of Nutter. "I'm suggesting they're not being honest in telling you what the real cost of a strike would be to the citizens." Asked if riders would be safe during a strike, Ingargiola said: "That remains to be seen."
Chris Brennan
Kitty Caparella follows up on the residents of a nursing home company that was just fined by the feds.
SEPTA's Transit Police force is threatening to strike this afternoon. Meanwhile, teens accused of attacking a man in a subway tunnel hear their statements read in court. The man later died from an asthma attack.
The discovery of some city records could answer a nagging legal question about a riverfront casino.
Chris Brennan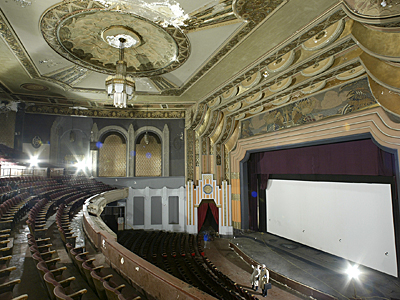 City Council's Rules Committee this afternoon endorsed legislation that would allow the Philadelphia Historical Commission to preserve not just the exteriors of historically significant buildings but the interiors as well. But that's all the action that legislation will see until after Council's summer recess ends in September.
Councilman Bill Green introduced the legislation with an eye toward the Boyd Theater, opened in 1928 with a stunning art deco interior but long since closed and in danger of demolition. The chairman and executive director of the Historical Commission told Council today that they support Green's legislation in concept but that their board had not voted on whether to take a position on the issue. The City Planning Commission also hasn't voted on the matter.
That prompted Councilman Frank DiCicco to suggest holding the legislation unless someone could cite a building interior that faced imminent doom. "I would suggest we take the summer to just figure this all out," DiCicco said.
Chris Brennan
John Baer looks back on the presidential primaries and considers a few ideas to improve the system.
SEPTA's police force considers striking tomorrow in a long-running contract dispute with the transit agency.
The heat wave that broiled the region endangers a toddler forgotten in a car and claims the lives of two elderly ladies.
Chris Brennan
Doug Oliver, Mayor Nutter's spokesman, this afternoon confirmed a report by the Associated Press that the city is engaged in new discussions with a group to take over the wireless Internet service created by EarthLink for Wireless Philadelphia.
"Unfortunately I can't talk about it at all," Oliver told PhillyClout after confirming the talks are still ongoing.
EarthLink's network covers about 80 percent of the city but the company last month asked a federal judge to break its 10-year contract with the city. EarthLink, which complains that it never attracted enough customers and is losing $200,000 a month, asked the judge for permission to pull down the equipment that broadcasts the Internet signal to subscribers. The company wanted to dismantle the system starting Thursday.