Archive: June, 2008
Chris Brennan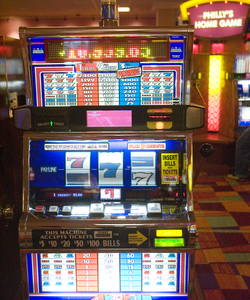 The Philadelphia Neighborhood Alliance is calling for quick passage of legislation in the state House and Senate that would essentially undo the long process of selecting the locations for two casinos in Philadelphia. State Sen. Vince Fumo, credited with creating the legislation that legalized casinos in the state, now backs efforts by neighborhood groups to get the propose SugarHouse casino out of Fishtown and the proposed Foxwoods casino out of South Philly. The House version is sponsored by state Representatives Bill Keller and Mike O'Brien. Keller voted for the 2004 casino legislation while O'Brien was chief of staff to a representative who also voted for it. The PNA describes itself as a coalition of 27 community groups representing 300,000 Philadelphians.
The legislation, introduced last week and supported by every state Senator from Philadelphia, would force the casinos to move to locations near the Philadelphia International Airport. If it comes up for a vote in the General Assembly, the legislation still faces long odds. SugarHouse and Foxwoods, after spending millions on plans for their locations, have no interest in moving. Developers for both casinos would likely sue to fight the legislation. State law sends all casino lawsuits directly to the state Supreme Court, which has so far ruled for casino developers in the many previous lawsuits filed by groups who object to the locations.
Chris Brennan
It's a dream for many seniors graduating from high school this month: Will the parents spring for a car? One of the perks of being on City Council is feeling that rush all over again. Today was the last Council session of the spring. Council now starts its three-month vacation. But before they set sale for the Jersey Shore, Council President Anna Verna had a staffer tell the other 16 members of Council that they will soon get to check out their options for a new ride. Council members can replace their city-issued cars with one of three new models: the Chevrolet Impala, the Chevrolet Malibu or the Ford Taurus. Fleet management will be bringing the models to City Hall soon so Council members can take a good look. Mmmm...new car smell.
UPDATE: Doug Oliver, Mayor Nutter's spokesman, tells PhillyClout that the city is in the process of buying the new cars. Here's what they cost: The Impala goes for $16,000, the Malibu runs $17,000 and the Taurus is top of the line at $20,000.
Chris Brennan
Pennsylvania has been a "blue" state for Democrats in every Presidential election for more than a decade. A new poll shows it might stay that way if the general election were held today.
The School Reform Commission shakes up the notion of putting public schools in the hands of private mangers.
The heat is on to find the killer who gunned down a young man who moved here to teach public school.
Chris Brennan
City Councilman Curtis Jones has been cleared by an investigation by the District Attorney into his tenure as CEO of the Philadelphia Commercial Development Corp. The investigation examined several subjects first probed by former city Inspector General Seth Williams, including technical problems with community surveillance cameras installed by PCDC with funding from a federal grant along with agreements on severance and the use of a car after Jones left PCDC.
DA Lynne Abraham was once a mentor to Williams but he left her employ and challenged her in a Democratic primary. He is a declared candidate for District Attorney in the next election, when she is not expected to seek another term. Abraham ripped Williams in a press conference today, saying his inspection as IG was "poorly done" and based on "flawed reasoning." Williams forwarded his concerns about Jones to Abraham's office in three letters from July to January. He is now in private practice as an attorney.
Jones this afternoon said he has been operating with a "cloud over my head" since joining Council in January. He thanked Abraham for her findings. "You want a fair and non-sensationalized investigation," Jones said. "To elevate yourself on the backs of others is unfair." Jones declined to comment directly on Williams or his tactics.
Chris Brennan
City Councilman Curtis Jones seemed surprised to find reporters waiting for him when he arrived at his City Hall office this morning. Jones said he had no knowledge of the press conference the District Attorney is about to hold on his tenure as head of the Philadelphia Commercial Development Corp.
"I will be anxiously waiting to hear what the District Attorney has to say," Jones told reporters. "Since there are no police officers at my door, I'll take that as a good sign."
Chris Brennan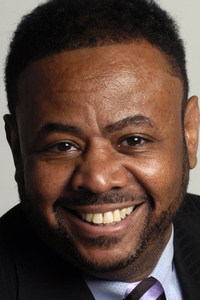 BREAKING NEWS: District Attorney Lynne Abraham says she will hold a press conference at 11 a.m. to "discuss the results of the investigation into former Philadelphia Commercial Development Corp. president and CEO Curtis Jones and the contract for the surveillance cameras installed along the 54th Street corridor as well as other matters about Jones' tenure at the PCDC." Jones came under political fire during his successful run for City Council last year about the cameras and other PCDC matters.
Also, Mayor Nutter plans a "major announcement" about the fate of Wireless Philadelphia at noon in City Hall. After treating this story with secrecy usually reserved for matters of national security, it looks like the Nutter administration has a deal with local investors to take over the network built by EarthLink.
And City Controller Alan Butkovitz will release an audit at 11:30 a.m. that studied the state of city recreation centers.
Chris Brennan
Mayor Nutter gears up for negotiation season with the city's four municipal unions. "It's Our Money," a joint effort from the Daily News and WHYY-FM, takes a good look at where the contracts are for two of the unions and where they might go next. And here's a bit of profile on the key players in the labor negotiations.
Speaking of labor, SEPTA's Transit Police are back on the job after a brief strike. Up next: A vote on a new contract.
Sam Evans, a legend in local politics, passes away.
Chris Brennan
Mayor Nutter today announced a replacement has been selected for Safe And Sound, the controversial agency that funneled city money to after-school programs. Safe and Sound is closing shop on June 30 because Nutter reduced its budget earlier this year to the $54 million approved by Council last year from the $75 million then-Mayor Street wanted the agency to spend. Those numbers include both the administrative fees charged by Safe and Sound and the money it doled out to programs around the city. Financial studies by the state and a team picked by Nutter found lax financial controls were a problem at Safe and Sound, which was once run by Street's wife.
The Philadelphia Health Management Corp. will now take on the after-school duties while the city's Department of Human Services will handle research, planning, policy, violence reduction efforts and any new programs. Nutter, who called Safe and Sound "one of the city's largest no-bid contracts," said PHMC will start work on July 1. "We anticipate a smooth turnover of operations," Nutter said today. "In fact, through [PHMC], the city will be providing even more summer programming opportunities."
Dr. Don Schwartz, a deputy mayor, explained that PHMC will be paid $2.8 million to administer the after-school programs, a savings of $1 million from the $3.8 million Safe and Sound charged for the same work. "Those dollars will be spent on services to children in Philadelphia," Schwartz said. "So more children will be served because of the way this process went forward in an open and transparent way."