Archive: May, 2009
Chris Brennan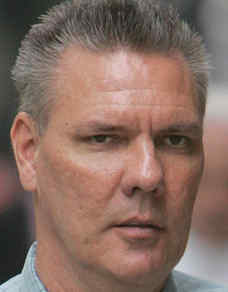 One of former state Sen. Vince Fumo's computer technicians was sentenced today to two and a half years in federal prison for his role in a conspiracy to wipe clean office computers of e-mails being sought by federal prosecutors. Leonard Luchko pleaded guilty and was expected to testify during Fumo's trial but prosecutors decided to not call him to the stand after they learned he had been keeping in contact with Fumo.
Here's the media release from the U.S. Attorney's Office:
For Immediate Release May 20, 2009
Catherine Lucey and Chris Brennan
Mayor Nutter just officially endorsed Seth Williams, who yesterday won the District Attorney primary election.
"It's certainly a new day and we're going to have a new DA," Nutter said, echoing Williams' campaign message. At a press conference outside his City Hall office, Nutter pledged that if Williams was elected in the general election, the two would work together to make the city safer.
Nutter endorsed another candidate just before the primary -- former City Councilman Dan McElhatton, who came in third in the five-way DA race.
Catherine Lucey
Check out these releases from the U.S. Department of Transportation:
Transportation Secretary Ray LaHood Announces $62.9 Million in Federal Recovery Act Funds to Pay for Improvements to Philadelphia's Transit System
Transportation Secretary Ray LaHood today announced that the Southeastern Pennsylvania Transportation Authority will receive $62.9 Million in American Recovery and Reinvestment Act of 2009 (ARRA) funds for several capital projects.
Catherine Lucey
So not all the winners and losers were on the ballot yesterday. Chris Brennan takes a look at the election fallout in today's Daily News. Here are two of his picks:
WINNER
U.S. Rep. Bob Brady: Brady cracked the whip with his ward leaders seven weeks ago, warning them about supporting judicial candidates not endorsed by the City Democratic Committee. Five of seven endorsed candidates for Common Pleas Court prevailed last night. Three of four endorsed candidates for Municipal Court also won. That was the best showing for a party-endorsed slate in years.
Catherine Lucey
We just caught the victorious Seth Williams, who won tonight's Democratic primary election for District Attorney, on Action News on 6ABC.
"Philadelphians have chosen hope over fear," Williams said. He added that the race had been tough, referring to the aggressive campaigning by Dan McCaffery. "It was very difficult for my family to have someone spend 500,000 to attack us."
Catherine Lucey
PhillyClout at 10:15 p.m. is calling the District Attorney Democratic primary for Seth Williams. With 88 percent of precincts of reporting, Williams had 39.7 percent of the vote. He was 7500 votes ahead of his closest opponent.
Williams, a former city Inspector General who launched an unsuccessful Democratic bid for DA four years ago, faced four opponents in the primary race. The results are listed below:
MCELHATTON, DANIEL P DEMOCRATIC 14453 15.29 %
TURNER, MICHAEL L DEMOCRATIC 8043 8.51 %
GRADY, BRIAN DEMOCRATIC 4420 4.68 %
WILLIAMS, R SETH DEMOCRATIC 37565 39.74 %
MCCAFFERY, DANIEL DEMOCRATIC 30033 31.77

Catherine Lucey
Ok, 75 percent of precincts are reporting. You've got the number of votes and then the percentage. We've bolded the leader in each category.
DISTRICT ATTORNEY
MCELHATTON, DANIEL P DEMOCRATIC 12384 15.59 %
TURNER, MICHAEL L DEMOCRATIC 6588 8.30 %
GRADY, BRIAN DEMOCRATIC 3655 4.60 %
WILLIAMS, R SETH DEMOCRATIC 29859 37.60 %
MCCAFFERY, DANIEL DEMOCRATIC 26922 33.90 %