Archive: April, 2009
Chris Brennan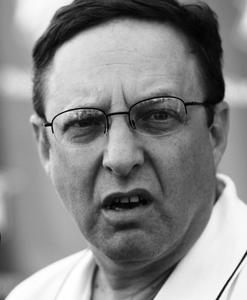 Philadelphia Eagles president Joe Banner took to the airwaves this morning to defend his team in a public relations battle with the city. The city this week filed motions in the Court of Common Pleas, denying claims from the Eagles that then-Mayor Street signed off on a secret deal to settle a financial dispute. The city included a sworn statement from Street, saying there was no deal.
On 610WIP Sportsradio this morning, Banner was asked if Street was lying. "I'd like to say he's mistaken as opposed to being that provocative," Banner said. "I know I had a deal."
Banner didn't seem too sympathetic when it was noted that the city is in a serious financial hole while the Eagles seem to be doing quite nicely. "Listen, they're not broke," Banner said of the city. "They're spending billions of dollars. They're just spending more than they have. Anybody can make that mistake. The city has a massive, massive budget."
Chris Brennan
A political tiff between a candidate for a seat on the Court of Common Pleas and the Philadelphia Bar Association has sparked a side battle between a high-profile defense attorney and the city Board of Ethics. Roxanne Covington has been complaining for a week that the Bar's decision to "not recommend" her in the May primary election was driven by City Solicitor Shelley Smith to get even because she turned down Mayor Nutter's request to step down last summer from the Philadelphia Redevelopment Authority board.
Nutter denies that. The Bar says its process is not political. And Covington is sticking to her claims. To back her up, defense attorney Chuck Peruto Jr. and former prisons commissioner Leon King sent e-mails this week to Shane Creamer, executive director of the Board of Ethics, asking the board to look into whether Smith's participation in the Bar's review of judicial candidates was inappropriate political activity. Peruto and King sent copies of their e-mails to reporters.
Creamer, in a letter to Peruto yesterday, pointed out that is is a violation of the city's Ethics Code to make public any request or referral for an investigation. A violation carries a maximum fine of $2,000.
Chris Brennan
An editorial in Monday's Daily News about budget hearings in City Council is not going over so well in City Hall. Here's a response circulated to Council members today that we expect will be on its way soon to our Editorial Board. PhillyClout hears the letter was written by Council President Anna Verna with a little help from Councilman Bill Green.
Chris Brennan
As he predicted yesterday, City Councilman Jack Kelly used some time at the end of today's weekly Council session to weigh in on the Pennsylvania SPCA's contract for animal care and control in Philadelphia. Kelly rapped the organization for what he called "incompetence" since it resumed those duties in January. Kelly has made animal care a pet issue, using it heavily in his last run for public office.
Kelly noted the SPCA's CEO "deserted his post" shortly after the organization took over the contract and complained that it is now being run part-time by a volunteer board member.
"I have long warned the administration about problems in the animal system that have fallen on deaf ears," Kelly said, citing stories in the Daily News and Philadelphia Weekly that looked into problems with animal care and control.
Catherine Lucey
We just got a copy of a new poll from Pew's Philadelphia Research Initiative, which shows that a majority of Philadelphians don't want to pay more taxes to deal with the budget gap. But the poll of 800 city residents makes clear that few people had any bright ideas about other ways to close the $1.4 billion five-year gap.
Nutter's budget contains temporary hikes to the sales and property taxes. Many City Council members have pushed back on the plan, saying they'd like to look at a temporary wage tax hike.
A few numbers from the survey:
Chris Brennan
City Councilman Bill Greenlee, one of three sponsors of local legislation passed last week to ban the use of cell phones by drivers in the city, responded this morning to a report on KYW Newsradio that a state legislators is threatening to strip Philadelphia of state transportation funds in retaliation.
"I don't get how that can be," Greenlee said. "I don't see how they can unilaterally make that decision."
Greenlee said he had heard threats of lawsuits, since PennDOT insists the local ordinance conflicts with the state Motor Vehicle Code. A lawsuit in 2000 overturned a similar local law in Bucks County.
Catherine Lucey
As you probably know, we here at PhillyClout are huge fans of the FX hit "It's Always Sunny in Philadelphia." So we whole-heartedly second Philebrity's plea that the gang perform last season's finale "The Nightman Cometh" on a local stage this summer.
Apparently the cast did a live version of the show in Los Angeles last weekend. Clearly Philly deserves the same kind of love!
Check one of our favorite Always Sunny jams: