Archive: April, 2008
Chris Brennan
The polling places don't open in South Philly and the rest of the city until tomorrow morning but already the street war is under way, according to PhillyClout colleague Bob Warner. Misleading leaflets supporting state Rep. Bill Keller and state Senate candidate John Dougherty were distributed this afternoon in parts of Ward 39-A. The fliers directed voters to the wrong addresses for polling places, gave the wrong names for Democratic committee people and misled voters about which candidates the committee people are supporting, according to ward leader Rosanne Pauciello.
"It's a mass effort to confuse people," said Pauciello, who is supporting Larry Farnese in the Senate race. "I've got the most senior group of voters in the city and I'm really concerned about it." City Councilman Frank DiCicco, whose son Christian is running against Keller, stopped two teenagers who were distributing the leaflets and confiscated the material, according to Dave Mellet, a spokesman for the DiCicco campaign. Mellet said the two teenagers identified themselves as nephews of Shawn Doyle, a Keller volunteer. Doyle later visited DiCicco's office and asked for the fliers to be given back but then left without it "when we explained to him that the wrong polling places were on the fliers," Mellet said.
Doyle later declined to comment when Warner called, referring the Daily News to another individual with the Keller campaign, Carmen D'Amato, who did not return a call. "Anything we put out came from the Committee of Seventy or some official source like that," Keller told Warner last night. "If it's a bad address, it came from someone else...this is nothing, and I don't want anything made of it." Dougherty's camp claimed ignorance. "We had nothing to do with that," said Dougherty campaign manager Brian Hickey. "We know nothing about it, other than what you told us."
Chris Brennan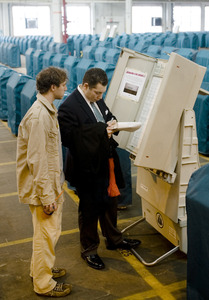 Tomorrow's primary election brings to a crescendo weeks of candidate fighting over policy and politics. It also means a serious slow-down in City Hall action this week. City Council -- which has been holding budget hearings on most Mondays, Tuesdays and Wednesdays since late February -- has no hearings this week. Council, which wraps up the budget hearings next week with the Philadelphia School District, is also skipping its regular Thursday meeting.
So it's idle hands around here at PhillyClout HQ and that has us wondering: Where do you see tomorrow's election going? Give us your break-down on who wins, who loses and by what percentages in any of the races on the ballot. If you're feeling really ambitious, take a shot at predicting what percentage of registered voters will turn out.
To answer, you have to register for the comments section.
Catherine Lucey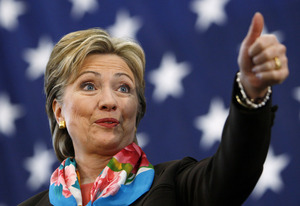 Finally. The primary election is tomorrow. Check out these stories from today's Daily News:

Here's what the Clinton and Obama need to do to succeed. And is it political garbage time?

Clout looks at the A to Z of the primary.
Chris Brennan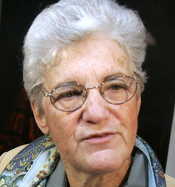 District Attorney Lynne Abraham, the featured speaker at today's Philadelphia Coalition for Victim Advocacy, again said she will "absolutely not" arrest Mayor Nutter and City Council members for approving local gun control laws last week. The National Rifle Association has called for Nutter and Council to be charged with official oppression, a second-degree misdemeanor, insisting that the city laws conflict with the state's power to regulate firearms.
"I mean, I thought it that was an absurd statement, and obviously, the mayor and Council have every right to try to test the laws and to change them," Abraham told reporters, including PhillyClout colleague Julie Shaw. "And I support their efforts. My only dilemma is that the Supreme Court tells me what I can't do. And they've told me I can't enforce this law. And unfortunately, I can't do it. There's nobody who's been more of an advocate for gun control in Philadelphia than I have."
Abraham was speaking of a 1996 state Supreme Court ruling that struck down a Philadelphia law banning certain types of semiautomatic rifles. Abraham and then-Gov. Tom Ridge were the petitioners who asked the court to overturn city law back then.
Chris Brennan
A city judge aims for the status quo while she decides if Philadelphia's new gun control laws should be enforced.
Philadelphia cops confiscate 113 firearms in two raids, including 37 rifles and 25 handguns from a distressed man who called to say he was suffering from depression and schizophrenia.
Two men who left a 6-year-old boy paralyzed in a shooting incident are heading to jail for a long time.
Chris Brennan
Common Pleas Court Judge Jane Cutler Greenspan this morning ordered the city to stop any enforcement of five local gun control laws passed by City Council last week and signed into law by Mayor Nutter. That includes any drafting of regulations or officer training by the Police Department on how to enforce the laws. The National Rifle Association, acting on behalf of gun groups, owners and shop operators, had asked for the order while it sought a hearing on whether the local laws violate state law and run afoul of the state Constitution. Greenspan found that many of the people represented by the NRA had suffered no "harm" from the laws so far because nobody has been arrested. But she agreed the gun shop owners didn't know what they could or could not sell. "People need to know how to behave," Greenspan said.
The new gun laws limit handgun purchases to one a month, make it a crime to not report a lost or stolen gun within 48 hours, allow police to confiscate guns with a judge's approval from people considered a danger to themselves or others, ban ownership by people targeted by a judge for protection from abuse orders and ban semiautomatic weapons with clips that hold 10 or more rounds.
Greenspan set an April 28 hearing to consider the NRA's request for a permanent injunction to prevent the city from ever enforcing the laws. C. Scott Shields told the judge and reporters that he wants Nutter and all of City Council arrested for official oppression, a second-degree misdemeanor, for approving laws that he considers to be in direct conflict with the state's authority. Shields said he may swear out a private criminal complaint if District Attorney Lynne Abraham, who has said she will not enforce the laws, doesn't file charges against Nutter and Council.
Catherine Lucey
Check out Gov. Rendell on The Colbert Report last night. He wears a pink tie, calls himself a genuis and talks about the media's bar bills!