Archive: April, 2008
Catherine Lucey
Councilman Darrell Clarke has sent a letter to SEPTA General Manager Joseph Casey asking for a meeting to discuss SEPTA safety policies.

"Be prepared to discuss the possibility of increased security patrol, access to emergency security alert phones and the installation of public safety video cameras," states the letter, dated today.

On Friday a man was assaulted and robbed on the Market Frankford El, the third SEPTA assault in two weeks.

Chris Brennan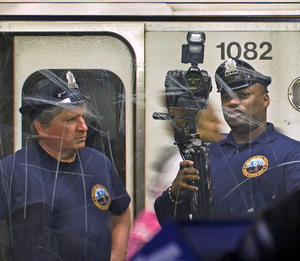 Mayor Nutter today assured SEPTA subway riders that the transit system is safe despite two recent violent attacks by groups of young people that left one person injured and another dead from a resulting asthma attack. Nutter called the attacks "completely stupid, senseless, mindless acts of random violence."
"The system is safe. People should continue to ride," Nutter said. "We will beef up patrols and other activities. There is a cooperative and great working relationship between SEPTA and the city Police. These are two random acts. It's just hard to account for some of the dumb things people do on a daily basis."
The latest victim told police a group of six boys and six girls attacked her in an underground SEPTA concourse at 8th and Market streets Wednesday evening. A manager of a Center City Starbucks died from an asthma attack after a beating by a group of young men a week earlier in the same subway concourse a few blocks away.
Chris Brennan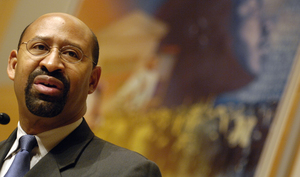 Mayor Nutter, angered that the state Supreme Court on Wednesday forced the city to approve zoning for a controversial riverfront casino in South Philly, told City Council today that he is exploring his options to fight back. "It is clear -- I want to be very direct about this -- it is clear that the proposed Foxwoods site is the wrong site for Philadelphia and for the Commonwealth of Pennsylvania," Nutter said, drawing cheers from anti-casino activists.
Nutter complained that the "long arm of the judicial branch has...snatched out this Council's will and ability and political responsibility" to consider the Foxwoods zoning. Nutter spoke during the third of four scheduled Council hearings on the issue. While the ruling might make that all moot, Nutter urged Council to continue gathering facts and putting them in the public record for later use.
City Councilman Bill Greenlee thanked Nutter for his willingness to fight but wondered what comes next. "The decision is the decision," Greenlee said of the Supreme Court. "Where do we go from here?" Nutter was not ready to answer. "I think our options are varied," Nutter said. "The last time I checked, the 18 of us [the mayor and 17 Council members] are still in charge of the City of Philadelphia."
Catherine Lucey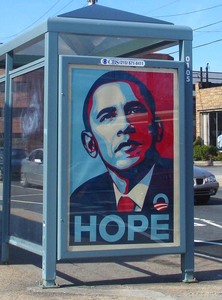 In today's Daily News:

John Baer wonders if Sen. Barack Obama could win the Pennsylvania primary.

As part of our series on urban issues in the presidential race, here's a look at the candidates' positions on housing.
Chris Brennan
As predicted by PhillyClout in this space yesterday, a package of gun control bills proposed by City Councilman Darrell Clarke were held back from a vote this morning. Three of the bills were amended with language clarifying when judges issuing protection from abuse orders should order guns confiscated and returned, citing penalties for owners not reporting lost or stolen guns and a adding a provision that would allow Philadelphia Police to approve in writing purchases of more than one gun a month. [See yesterday's post below for a full list of the proposed legislation.]
Clarke later said he hopes all of the bills will come up for a vote on final passage at next Thursday's Council session. With Mayor Nutter promising to sign and enforce the laws, Clarke wants to add the legislation to a pending lawsuit he filed in the state Commonwealth Court. Clarke sued the state General Assembly, which has said it has the exclusive right by law to regulate guns in Pennsylvania. Ultimately, Clarke wants to take the fight -- either through his lawsuit or a challenge to the local laws -- to the state Supreme Court to provoke a re-hearing of the 1996 ruling that affirmed the General Assembly's control over gun regulation.
Chris Brennan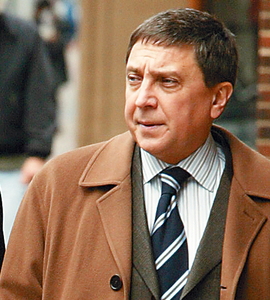 City Councilman Frank DiCicco took issue today with yesterday's state Supreme Court ruling that cleared the way for construction of Foxwoods, a controversial riverfront casino in South Philly. But DiCicco, speaking in Council's weekly session, also saw an opportunity. And that got the blame game going.
DiCicco blamed local legislators who voted to approve the state's casino law in 2004. "We're in this pickle today because our local legislators, in particular the legislators who were in office who represent the river wards, were not thoughtful enough, were not looking at the big picture going forward, when they enacted this legislation," DiCicco said.
While DiCicco didn't name any of those legislators, he clearly had in mind state Rep. Bill Keller, a longshoreman who represents the river wards. Keller voted for the casino bill in 2004 but has since complained about the potential impact of two proposed casinos on Philadelphia. Keller is being challenged in the April 22 Democratic primary by Christian DiCicco, son of the councilman.