Archive: March, 2012
Chris Brennan
A Quinnipiac University Poll released this morning shows that Pennsylvania voters are losing faith with Gov. Corbett on the state budget, especially cuts to state-funded universities, and do not like legislation that would force women to have an ultrasound procedure before an abortion.
The voters disapprove of the way Corbett is handling the state's finances by a margin of 49-36 percent. That margin sinks to a disapproval rating of 53-27 percent when voters are asked about the impact of state budget cuts on universities. Voters oppose those cuts by a margin of 68-28 percent. Corbett's job approval rating is now split at 41-41 percent, a six-point drop from December.
The voters polled oppose the ultrasound legislation by a margin of 48-42 percent. The pollsters found a gender gap in the opinions -- men oppose the legislation by a margin of 51-39 percent while women split at margin of 45-45 percent. Voters with a college degree were more likely to oppose the legislation (57-35 percent) while voters without a college degree were split (45-44).
David Gambacorta
SEPTA is warning passengers about a rise in thefts -- particularly of cell phones -- on the Broad Street Line and Market-Frankford El.
Mayor Nutter says it's fine for folks to feed the homeless ... just not outside in the public.
Two women were arrested yesterday during a protest for undocumented workers' rights.
David Gambacorta
In light of today's Daily News story about the Philadelphia-based Frontier Virtual Charter High School, the school's top leaders released nearly identical statements about ongoing academic and financial problems.
The first is from Thomasina White, the chair of Frontier's Board of Trustees who retired from the School District of Philadelphia last year following a three decade career:
"We are committed to our mission of providing students with a high quality and relevant education which will prepare them to be productive citizens of the world. Currently the school is facing the challenges of any new and growing organization, including but not limited to financial and operational concerns. However, the Board takes seriously the concerns raised and is working closely with school administration, including CEO Dr. John Craig, to ensure effective and smooth operation of the school."
Jan Ransom
Some of Hollywood's big name celebrities have already publicly taken issue with the "R" rating for "Bully" a documentary about middle and high school students who were victims of bullying.
Now that campaign has reached City Hall.
Councilman Jim Kenney said that he wants teenagers in Philadelphia to be able to view the movie and he wrote a letter to the Motion Picture Association of America asking that the rating be changed to PG-13. He has screened an advanced copy of the film.
Chris Brennan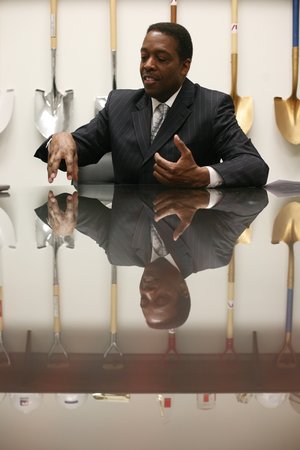 New City Council President Darrell Clarke is sticking to the tradition of his legislative body holding a budget hearing for every city department and agency... except City Council itself. Clarke, while visiting the Daily News editorial board this afternoon, offered that he plans to "enhance the ability for people to see what's in Council's budget."
How? Clarke repeatedly refused to say. Even though the budget season starts with a public hearing tonight at 6 p.m. in Southwest Philadelphia.
This question comes up during every budget cycle: Why does Council take nearly two months to ask detailed questions about the budgets of departments and agencies such as the Mayor's Office, Managing Director's Office, police and fire departments, the Sheriff's Office and the First Judicial District but never answer questions about how Council spends its own budget.
Catherine Lucey
Here's the release:
MAYOR NUTTER ANNOUNCES INDOOR FEEDING POLICY
Philadelphia, March 14, 2012 – Mayor Michael A. Nutter announced a series of actions designed to encourage hungry Philadelphians, and those who feed the hungry outdoors, to move to indoor locations over the next year.
Chris Brennan

A Quinnipiac University Poll released this morning shows former U.S. Sen. Rick Santorum leading the GOP presidential primary field in his former home state of Pennsylvania and in a statistical tie with President Obama if they meet in the November general election.
Thirty-six percent of the registered Republicans polled in Pennsylvania support Santorum in the primary while former Mass. Gov. Mitt Romney took 22 percent, U.S. Rep. Ron Paul took 12 percent and former U.S. House Speaker Newt Gingrich (who was born in Harrisburg) took 8 percent. Eighteen percent of those polled -- a strong third place -- said they don't know who they will vote for in the primary.
If the Republican primary was a two-man race, Santorum would lead Romney in Pennsylvania 52-32 percent.