Archive: March, 2012
Chris Brennan
Pennsylvania "birthers" are 0-for-3 in their efforts to knock President Obama off the April 24 Democratic primary election ballot after a ruling in Commonwealth Court today.
Philip Berg, a Lafayette Hills attorney who previously has tried to take his claims about Obama's citizenship to the U.S. Supreme Court, had his ballot challenge rejected yesterday by the Commonwealth Court at the request of attorney John Lavelle Jr., the Pennsylvania counsel for Obama for America.
The court, in a two-page order, said ballot challenges can be based on the authenticity of signatures on nominating petitions, the affidavits of the people who circulated those petitions or the affidavits filed by candidates about their financial interests.
Chris Brennan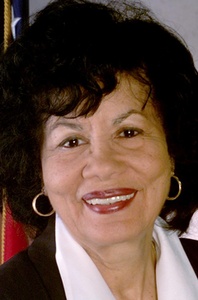 State Rep. Louise Williams Bishop, who is seeking a 13th two-year term to represent the 192nd Legislative District, will remain on the April 24 Democratic primary election ballot despite admitting in testimony Monday that she signed as the circulator on some nominating petitions that were really circulated by a friend. Commonwealth Court Judge Renee Cohn Jubelirer ruled this afternoon that Bishop could withdraw those petition pages, which still left her with enough valid signatures to stay on the ballot.
Four witnesses, all Bishop supporters, testified Monday that another person presented them with a nominating petition to sign for the 78-year-old legislator, who is also a radio show host and minister. Bishop testified that she and a friend drove around her district with the petitions. The friend would get out of the car to seek signatures while Bishop stayed in the car, she said.
"It was hard getting up all those steps all of the time," Bishop testified, adding that this was the first time she had circulated her own petitions and thought there was nothing wrong with their actions. "I never thought about it. We've always done this."
Jan Ransom
State legislators yesterday approved the controversial voter-ID bill which requires voters to present photo identification.
City Council today passed a resolution sponsored by Councilwoman Cindy Bass condemning the actions of the State Senate. The resolution was approved 15-2 with nay votes from two of the three Republican Councilmen Brian O'Neill and David Oh.
O'Neill said he did not support the voter-ID bill, but "condemning this is a little strong...too strong for me."
Jan Ransom
City Councilman Curtis Jones Jr. introduced legislation today proposing a change to the Home Rule Charter to make the Commission a permanent agency. The Commission which is tasked with looking into citizen complaints about police misconduct was created under a mayoral executive order in 1994 and could be eliminated at anytime.
(Check out this week's Daily News coverage on the Commission's challenges and details about the bill.)
The Fraternal Order of Police has vowed to fight the bill and the Nutter Administration had not reached an agreement with Jones on a charter change.
Jan Ransom
In his budget address last week, Mayor Nutter presented a plan in which he hopes to collect an additional $90 million in property-taxes. The extra dough would be collected as the city switches to a property-tax system based on market values which would make permanent the revenue increases from two temporary tax hikes.
But, several City Council members called the effort a "backdoor" tax increase during today's Council session and urged that the assessments be revenue neutral.
"We should collect the same dollars next year as we collected last year. If we do not, we all know what that is," said Councilman Bill Green. "If we were to collect $90 million dollars more under the current tax structure that we would have to increase millage then that would be a tax increase."
Jan Ransom
City Councilwoman Jannie Blackwell slammed Mayor Nutter's outdoor feeding ban during today's Council session –calling it a "negative approach" to dealing with Philadelphia's hungry.
Nutter announced yesterday a ban on outdoor food distribution in city parks to encourage more indoor, safe and healthy eating. The will would not affect family picnics and barbecues. Violators will receive up to two citations and then a $150 ticket. (Read today's story here.)
"It just doesn't make sense. If you want to do something for homeless people have places where they can go," said Blackwell, a vocal advocate for the homeless. "Then you'll have to invest in more shelter beds… this is a negative approach with dealing with people in town who are hungry."
Catherine Lucey
It's the City Council meeting right before St. Patrick's Day today, which means that many members are sporting green ties to show their Irish affiliation.
Not Councilman Jim Kenney though. The Irish-American is proudly wearing a pin with the American and Irish flags and a red and blue striped tie.
"The wearing of the green is an American tradition," Kenney said, noting that his pin was a better style choice.