Archive: November, 2011
Jan Ransom
Tomorrow is Election Day and District Attorney Seth Williams and the Committee of Seventy, a political watchdog group will be monitoring the election to enforce fair practices.
Check out the press release below:
Press Release
Jan Ransom
For Occupiers –do elections matter? Meanwhile, two Occupy Philly protesters get hitched.
Election Day is tomorrow. Here's what you should know about three competitive races involving Republicans.
Meanwhile, John Baer wants to know why state pols can't get their priorities straight.
Chris Brennan
Former Massachusetts Gov. Mitt Romney slipped into a fund-raiser at the Rittenhouse Hotel this afternoon for his presidential campaign while protesters from Occupy Philly were on the wrong side of the building. About 100 protesters had gathered in front of the hotel, which faces Rittenhouse Square, to greet Romney when they heard he was due to come in through an entrance on 20th Street. With a heavy police escort, which had followed the group from City Hall, they moved to the other entrance. And that's when Romney walked through the front door.
The protesters said they oppose the power of money in political campaigns and mocked Romney for raising $10,000 per table at the event and $2,500 for pictures with the candidate. The brought a slightly-less-than-life-size photo of Romney and took a group picture with it.
"They call it contributions, we call for revolution," the crowd chanted at one point while hotel workers peered through windows at the commotion. The protest was at times a little profane but peaceful. There did not appear to be any arrests.
David Gambacorta
This just came over from the Mayor's Office:
Mayor Michael A. Nutter announced the members of the Mayor's Task Force on City-owned Facilities today. The Taskforce was created in July 2011 via Executive Order and is chaired by Tom Knox, businessman and former Deputy Mayor for Management and Productivity in the Rendell Administration. The Task Force will comprehensively review the City's leased and owned facilities and will make recommendations to the Mayor within two years. The Task Force reports to Deputy Mayor for Administration and Coordination Richard Negrin.
"I would like to thank all of the distinguished individuals who agreed to be a member of this important taskforce," said Mayor Nutter. "I look forward to reviewing their recommendations as we strive to ensure a more efficient, more transparent and more responsive City government."
David Gambacorta
The Daily News has triple the Herman Cain coverage today: Will Bunch says several sexual harassment claims aren't hurting Cain's presidential campaign -- so far. Marc Lamont Hill says blacks will vote for Herman. Some other reporter recaps Herman's Philly (well, Jersey) days.
On the road again: Vince Fumo details what it's like to eat a sandwich while in shackles.
OMG. Council unanimously voted for big-time business tax reform.
Chris Brennan
Jeff Cole, the Fox29 investigative reporter known for secretly surveilling city officials, is airing a story tonight about where state Rep. Kenyatta Johnson has been laying his head. Johnson is expected to win the race for the 2nd City Council District in Tuesday's general election.
Mark Nevins, Johnson's campaign spokesman, said Fox29 filmed the candidate as he spent some nights at a house in West Philly this year. That house, in Councilwoman Jannie Blackwell's district, is owned by Johnson's fiance, Dawn Chavous.
"Congratulations to Fox," Nevins joked. "They blew the lid off the story about a guy who stays at his fiance's house."
Chris Brennan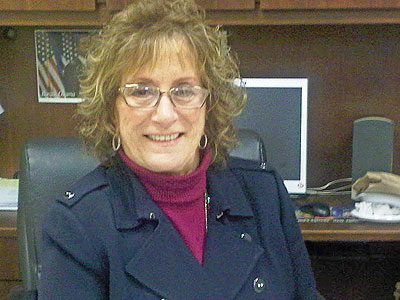 John McNesby, president of the local Fraternal Order of Police chapter, today accused Sheriff Barbara Deeley of a "flagrant violation of local ethics rules" for allegedly advocating at Sheriff Department roll calls last week for Bill Rubin, a Democrat challenging Republican City Councilman Brian O'Neill for the 10th District in Tuesday's general election.
McNesby made his accusations in a letter to the Philadelphia Board of Ethics and a letter to the 200 sheriff's deputies represented by the FOP.
"She is actively campaigning on city time for at least one candidate in the upcoming City Council election," McNesby wrote to the Board of Ethics while asking for an investigation. "She addressed an official roll call of deputies and attacked Councilman Brian O'Neill, falsely accusing him of attempting to harm the deputies."
David Gambacorta
Local promoter dude Damon Feldman is back at it with his celebrity boxing matches. Up next: Lenny Dykstra vs. Jose Canseco. It's just like watching a train wreck, kids.
A new poll shows that 49 percent of Pennsylvanians support the Occupy Wall Street/Philly movements. Same polls finds that no one much likes President Obama -- or any of the Republicans running against him.
The School District is planning to close nine city schools.