Archive: January, 2010
Catherine Lucey
As you may know, many City Council members also hold outside employment. According to this press release, Councilman Bill Green has joined the law firm of Kutak Rock. He previously was with Pepper Hamilton.
Here's the announcement:
William J. Green Joins Kutak Rock LLP
Catherine Lucey
January 9th marks the second anniversary of the PhillyClout blog! We're thrilled to still be here reporting on city hall and local politics – and we couldn't do it without our loyal readership.
Here are a couple of 2009 highlights:
We know 2010 will be an even better year here at PhillyClout. Our timely city hall reporting will continue and we plan to bring you regular updates on the gubanatorial and senate races. So stay tuned…

Chris Brennan
U.S. Rep. Jim Gerlach just told reporters on a conference call that he welcomes all comers in the GOP primary election for his 6th Congressional District seat. State Rep. Curt Schroder and businessman Steven Welch are declared candidates and a handful of other people have been considering the race.
"If they would like to say in the primary and offer their ideas and experience to the voters that would be great," Gerlach said. "I'd welcome that."
Gerlach, who had planned to step down from the seat during his run for governor, said he has spoken to Schroder about his decision to drop out of that race and run for re-election. He plans to speak next week with Welch, who is away on a family trip. PhillyClout asked Gerlach if he was seeking to clear the field of primary challengers. This is how he answered: "As to specific words that are exchanged, that's sort of private in nature."
Chris Brennan
U.S. Rep. Pete Sessions, the Texas Republican who chairs the National Republican Congressional Committee, today called U.S. Rep. Jim Gerlach "someone that Republicans need" in Washington, DC. Sessions said he will "wholeheartedly support" Gerlach's decision to run for a fifth term in the 6th Congressional District, which covers parts of Chester, Berks, Montgomery and Lehigh counties. Gerlach launched a bid for the GOP gubernatorial nomination in July but pulled the plug on that race yesterday.
Chris Brennan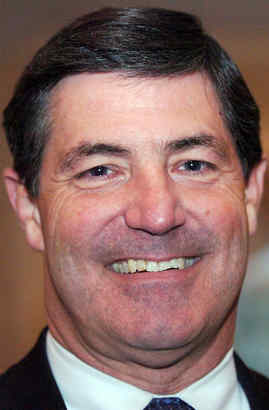 It's official, U.S. Rep. Jim Gerlach is running for a fifth term in his 6th Congressional District seat, one day after dropping out of the Republican primary election for governor. The question now: Will Gerlach face primary challengers for his seat. State Rep. Curt Schroder has already secured some GOP support in his bid to replace Gerlach, who announced last summer that he would leave the seat to run for governor. And Phoenixville businessman Steven Welch has invested his own cash in his run for the GOP nomination.
Gerlach, in a statement just released, said hundreds of constituents called and e-mailed him yesterday, urging him to run for re-election to Congress.
"The overwhelming response let me know that the best way to continue serving the public is by protecting taxpayers and fighting for our families," Gerlach said. "And it has reinforced the decision I have made - after exhaustive deliberation with my extremely supportive wife, Karen and our children -- to seek another term representing the great people of the 6th Congressional District."
Chris Brennan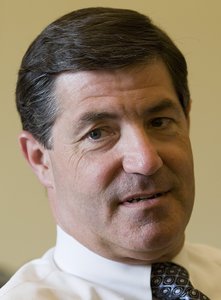 U.S. Rep. Jim Gerlach just dropped out of the Republican primary election for the governor's office, according to a statement released by his campaign. Gerlach's spokesman, Kori Walter, said the campaign has raised more than $1 million but needed much more to win the primary.
"He believed that he would have needed four times that to be competitive and win the primary," Walter told PhillyClout. "Jim looked at this and said: In order to get the resources we need, he'd need to spend pretty much all of his time raising money." That, Walter added, would prevent Gerlach from meeting with voters.
So what does Gerlach do now? Federal Election Commission records still list him as a candidate for his 6th Congressional seat. And an e-mail Gerlach sent to voters today said he would "continue my public service." Does that mean a run for another term in Congress?