Archive: January, 2010
Catherine Lucey
A tiny moment of City Council tension flared up this afternoon at the press conference announcing Jonathan Saidel's plans to run for lieutenant governor.
During the City Hall event, packed with Philadelphia politicians and influence makers, several City Council members made remarks on behalf of the former city controller. Among them was Councilman Bill Green.
"Many of you know I have a reputation for being independent," Green said, comparing his record with Saidel's. "I can tell you that Jonathan Saidel is the kind of independent fighter Philadelphia needs."
Chris Brennan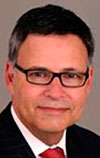 Jonathan Saidel, who served as Philadelphia's City Controller for 16 years, announced his run for lieutenant governor this afternoon in a City Hall news conference packed with politicians, lobbyists and labor leaders. U.S. Rep. Bob Brady, chairman of the city Democratic Committee, emceed the event and offered Saidel strong support.
Even in a town full of colorful politicians, Saidel stands out as character. He made note of that, joking that his political supporters sometimes look like they're going to faint when he approaches the microphone. As if to prove that point, Saidel explained that people have been asking him why he wants to be lieutenant governor.
"You get a call. Someone passed away. And you get to be governor," Saidel said as the room erupted with laughter. "I don't want that to happen. I really don't."
Catherine Lucey
The Philadelphia Board of Ethics today filed a petition in the Court of Common Pleas against Clerk of Quarter Sessions Vivian T. Miller, saying that she violated the campaign finance rule that says a candidate can only use one committee.
According to the Board, Miller used both her campaign committee and the 51st Ward Committee to spend money on her 2007 re-election campaign. The Board is seeking $3,000 in civil penalties.
Read the full press release here.
Chris Brennan
State Sen. Anthony Hardy Williams told PhillyClout this morning that he is preparing to run for governor in the May 18 Democratic primary election. Williams said his decision to run came after he had a long conversation Friday with staffers and supporters of Philadelphia businessman Tom Knox, who dropped out of the race that day. Williams said it he found it "very frustrating" that Knox, the only Philadelphia candidate in the race, dropped out. The discussion on Friday focused on issues like poverty and prison overcrowding, things that Williams feared would be "glossed over" in the race without a candidate from the city.
"I was struggling with what to do. Do I endorse somebody? Do I wait for the primary to be over? Do I get engaged," Williams said of the conversation. "After my soliloquy, somebody said: Why don't you run? I thought they were joking."
The talk quickly turned to practical matters -- circulating petitions for candidacy and fund-raising for the effort. Williams said his run should not be interpreted as a knock on the other Democrats in the race: Allegheny County Executive Dan Onorato, state Auditor General Jack Wager, Montgomery County Commissioner Joe Hoeffel and Scranton Mayor Chris Doherty. It's more about a concern that issue of concern to minorities don't adequately get addressed in statewide races, he said.
Catherine Lucey
Mayor Nutter this afternoon released a report with recommendations to improve the city development permitting process, which is often criticized as slow and unwieldy.
The report was funded by the William Penn Foundation and done in partnership with Clinton Rubin Management Consulting. It offers ways to speed up the permitting procedures. According to the city, many of the reforms are already being implemented.
You can read the report here.
Chris Brennan
Tom Knox, a self-made millionaire, just withdrew from the Democratic primary election for governor, citing "family reasons" that he thrice declined to explain. Knox, who spent $11 million on a failed bid to become mayor of Philadelphia in 2007, said his personal fortune is still flush with cash but that his campaign fund-raising has been lack-luster.
"You'll see what we raised, which wasn't much," Knox said, referring to the Feb. 1 deadline for candidates to file campaign finance reports for 2009. "I was just about to put $5 million in to show people we were for real."
Instead, Knox endorsed Allegheny County Executive Dan Onorato today and pledged to transfer his meager assets to that campaign. Knox also denied reports that he had asked Onorato for a post on the Liquor Control Board in return for his endorsement. "I never asked and he never offered," Knox said. "I don't need a job."