Archive: January, 2008
Catherine Lucey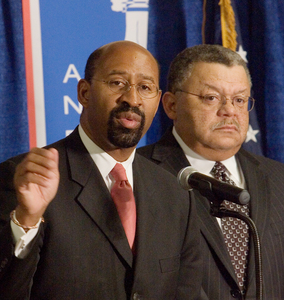 According to police forum, www.domelights.com, Police Commissioner Charles Ramsey will be briefing cops Wednesday morning at the Spectrum about his new crime plan. Should be an interesting day...
Catherine Lucey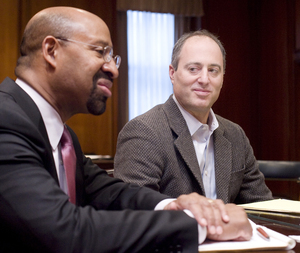 Nutter appoints his Commerce Director today, former DC planning director Andy Altman. You can read about the hometown guy in the Daily News and the Inky.
There's a busy schedule brewing already today. At 2 p.m. Nutter will announce his chief education advisor. (We reported over a week ago that it would be Lori Schorr, a vice president at the nonprofit Philadelphia Youth Network.) And at 4 p.m. he'll swear in Altman and Managing Director Camille Barnett, who starts today. She was delayed due to her husband's death in a car crash.
If you're into presidential politics at the moment, you can go check out Bill Clinton yelling at reporters over in New Jersey tomorrow.
Catherine Lucey

The first City Council session of the new year ended not long ago. A big slew of legislation was introduced, but none of it can be acted on just yet.
A few key pieces:
- The Nutter administration transmitted a number of charter changes. They want to remove the rule limiting department heads to only two exempt deputies. And they want to permanently make the Commerce Director and City Representative two seperate jobs.
Catherine Lucey
And today is the first City Council session. With three new members trying to prove themselvs and a lot of old members determined not to let them, it should be a party!
The Inky has a good rundown of the many bills expected to be introduced today. Yes! History tests for tour guides. It's about time.
One issue that's gotten a lot of attention -- new Councilman Bill Green wants to introduce a bill to end the DROP program for elected officials. He has a letter in today's Daily News about it.
Catherine Lucey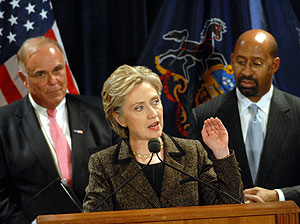 We're told that a heavy hitting local pol recently said of the presidential race -- Who's the guy that can beat the skirt?
Gov. Ed Rendell got behind the skirt -- AKA Hillary Clinton -- this afternoon. Mayor Nutter -- who has already endorsed Clinton -- came up from DC for the occasion.
The Inquirer's Larry Eichel has the full report here.
Catherine Lucey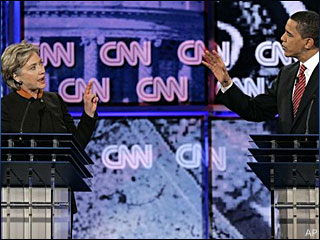 In case you care, the Rendell endorsement of Hillary Clinton has been delayed The little lady is late. We're told it will begin around 3 p.m.
Catherine Lucey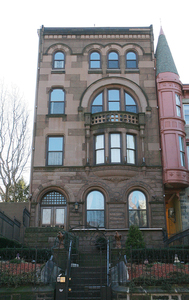 State Sen. Vincent Fumo is having a hard time unloading his Spring Garden mansion. Yesterday, realtors Prudential Fox and Roach dropped the price of the 27-room Victorian home from $6.9 million to $5.9 million.
What a steal!
Fumo put the house, located at 22nd and Green, on the market in October. He needs the cash to pay the legal bills associated with his federal corruption trial.