Chris Brennan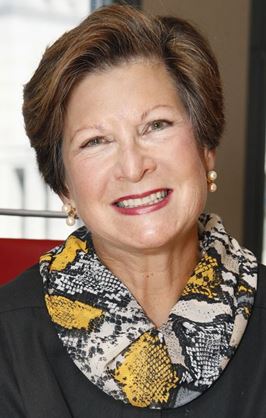 As we predicted three weeks ago, state Superior Court Anne Lazarus has announced her candidacy for the state Supreme Court.
Lazarus, a Philadelphia Democrat, has been a judge for 23 years. She started as an appointee to the Philadelphia Court of Common Pleas in 1991.
"Throughout my tenure as both a trial and appellate judge, I have seen Pennsylvanians at some of the most difficult times of their lives and gained a unique understanding of the role that our judicial system plays in the fabric of our state," Lazarus said in a news release announcing her candidacy.
Jenny DeHuff
Barring any scheduling changes on the City Council calendar, it appears time is expiring for the mayor's chosen buyer of PGW.
No member of Council today introduced legislation for the PGW sale. With only two weekly sessions left before the year's end, that means there will not be time to hold hearings or a vote on the deal.
UIL Holding Corp.'s deal to purchase PGW expires at the end of the year.
Keep 'em coming: a pair of longtime political players, state Sen. Anthony Hardy Williams and former District Attorney Lynne Abraham, entered the 2015 Democratic primary election for mayor yesterday to little surprise but great fanfare.
Critics slam standardized testing: Meredith Broussard knew the fix was in when she saw her son's homework from first grade. Solomon Leach tells the story.
Generation 'it': Helen Ubinas writes of how millennials carry great potential, in this piece.
Jenny DeHuff
She's been elected eight times to city-wide offices – five times as Philadelphia District Attorney and three times as judge – and now, Lynne Abraham is going for a ninth public post, as your next mayor.
Before an audience of about 300 people at the Franklin Institute today at noon, Abraham announced her candidacy. Mummers welcomed her in with a lively jangle by the Polish American String Band.
Asserting herself under the banners of transformational leadership and government reform, Abraham said,
Chris Brennan
State Sen. Anthony Hardy Williams will announce his candidacy for the 2015 Democratic primary election this afternoon at 5:30 p.m. today at the Independence Visitor Center.
Williams spoke to PhillyClout before that event, describing himself as a candidate who can speak to voters from a "wide swath of perspectives" about problems they agree on, even if they are not united in how to solve them.
"You have to have someone who can talk to the neighborhoods and downtown, to share each others perspective," said Williams. "I think I've demonstrated those qualities over the years."
Jenny DeHuff
Live! From South Philly, it's a new casino: There is one safe bet for a new casino license holder in Philadelphia: Politicians, neighbors and people who applied for but didn't win the license may try to stop the project from going forward.
Ex-Nutter staffer weighs mayoral run: Doug Oliver, once Republican, is switching back to Democrat to strengthen his odds.
City inspects police depart's rides: After an officer was pulled from his burning car by a heroic passer-by, the city performed preventive maintenance on the entire fleet.
Chris Brennan
Mayor Nutter reacted this afternoon with a mixture of relief and disappointment to the state Gaming Control Board's decision to award the city's second casino license to Live Hotel & Casino on Packer Avenue at Darien Street near the sports stadiums in South Philly.
Nutter preferred Center City locations -- a project headed by developer Bart Blatstein on North Broad Street at Callowhill or a project headed by developer Ken Goldenberg at Eighth and Market streets.
Nutter said those projects could have spurred "real revitalization" in those areas. But he had clearly grown impatient with the board's delay of several months in awarding the license.
Jenny DeHuff
'See' ya soon: The Pope is coming, Philly...and so are millions of followers. Pope Francis gives his holy word that he'll visit the City of Brotherly Love in September. Dana DiFilippo and Jason Nark have the story.
Mayor Butkovitz? No..but Clarke? City Controller Alan Butkovitz bowed out of the mayor's race yesterday. Clout knew first, in this report by Chris Brennan.
Not seeing L&I-to-eye on fraud bill: Under a councilman's bill, L&I would probe complaints, but the Mayor's Office isn't sure that's the right approach, writes Julie Shaw.