Jenny DeHuff
For mayor: no Rizzo, no Evans. Chris Brennan breaks it down. Former Councilman Frank Rizzo is ditching his mayoral plans in hopes of returning to City Council. Dwight Evans announced he would not run for mayor either.
Chaka Fattah Jr. pens 305-page court motion. He had no loss for words in his motion to end the feds' bank-fraud and tax evasion indictment against him. William Bender has the story.
DHS reforms dissected at hearing. Danieal Kelly's death led to serious changes at the city's Department of Human Services.
Jenny DeHuff
'Tremendous loss:' City heartbroken over death of 11-year firefighter veteran and mother of two. Our team collaborates on coverage.
Merry Christmas to all from the new head of Pennsylvania. Will Tom Wolf make like Santa and bring Pennsylvania the gift it desires? John Baer asks the question.
School district go ASPIRA: Hand over the paperwork. Regina Medina looks into how Lyon Contracting billed ASPIRA $7,300 to paint its decaying hallway in Olney Charter School.
Jenny DeHuff
Hundreds take a stand by lying down in Broad Street after Eagles game. They staged a "solidarity die-in" at Broad and Pattison streets. Jason Nark reports.
Will Wolf budge on budget? John Baer writes that Wolf has inherited a mess that could stifle all his plans.
At NAACP, 'healing' could take awhile. Minister Rodney Muhammad is the new Local NAACP president-elect, but he's not without challenges ahead. Valerie Russ has the story.
Charter's maintenance crew says contractor left the rolling to them: Invoices show that ASPIRA, the operator that manages Olney Charter School, paid Lyon Contracting $163,365 to paint the school in 2011.
PGW buyer: Please cancel our $2 billion deal. UIL Holdings of Connecticut withdrew its $1.86 billion offer to buy the Philadelphia Gas Works yesterday.
Deep pockets in play for City Council at-large races: Chris Brennen delves into the news behind a new group of corporate executives who are on the hunt for business-friendly candidates.
Jenny DeHuff
UIL Holdings, the Connecticut utility company chosen by Mayor Nutter to purchase PGW for nearly $2 billion, has killed its offer indefinitely.
"Unfortunately, there was not enough political will to get this done," said UIL spokesman Michael West.
"Our investment apparently wasn't that attractive to some City Council members in leadership, so we felt that we needed to exit the deal at this time.
Jenny DeHuff
Can't believe our eyes: Video clearly shows N.Y. cop choking man...so why is he off the hook? Jury process questioned after no charges in NYC chokehold death. Full coverage here from Mensah M. Dean.
Survery says: No family fued in city commissioner's race. Renee Tartaglione Matos denies claims that she's planning a run for the job. Chris Brennan has the story.
City's crawl to arms in bedbug battle: Legislation aims to address the 10 percent of Philly homes that have bedbugs, according to one expert.
Jenny DeHuff
City Council is prepared to fight the latest invader into the lives, homes and beds of all Philadelphians – the dreaded bed bug.
Imagine now a task force established specifically to address the growing problem of bed bugs creeping into the mattresses of row homes across the city. Beyond that, Council will consider a Bed Bug SWAT Team, which will work in conjunction with the Bed Bug Task Force to exterminate the infestation of these pests for all Philadelphians.
Councilman Mark Squilla had bed bugs in April, and according to one witness who testified before the Committee on Public Health and Human Services today, Squilla won't be able to "start relaxing" for two years.
Chris Brennan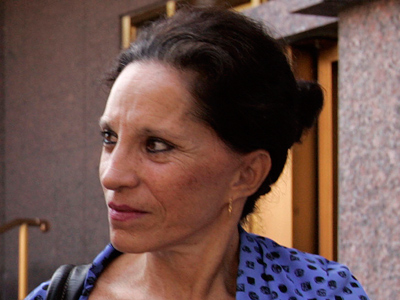 Former Deputy Chief City Commissioner Renee Tartaglione Matos is disputing a claim by City Commissioner Stephanie Singer that the two women will face-off in the May 19 Democratic primary election.
Singer, in a campaign fundraising email today, announced: "I have news. Marge Tartaglione's daughter, Renee Tartaglione, has informed us she is going to challenge all the hard work I've done to clean up the City Commissioner's office by running against me in next year's primary."
Singer defeated Marge Tartaglione's bid for a 10th term in the 2011 Democratic primary.