Jenny DeHuff
Can't believe our eyes: Video clearly shows N.Y. cop choking man...so why is he off the hook? Jury process questioned after no charges in NYC chokehold death. Full coverage here from Mensah M. Dean.
Survery says: No family fued in city commissioner's race. Renee Tartaglione Matos denies claims that she's planning a run for the job. Chris Brennan has the story.
City's crawl to arms in bedbug battle: Legislation aims to address the 10 percent of Philly homes that have bedbugs, according to one expert.
Jenny DeHuff
City Council is prepared to fight the latest invader into the lives, homes and beds of all Philadelphians – the dreaded bed bug.
Imagine now a task force established specifically to address the growing problem of bed bugs creeping into the mattresses of row homes across the city. Beyond that, Council will consider a Bed Bug SWAT Team, which will work in conjunction with the Bed Bug Task Force to exterminate the infestation of these pests for all Philadelphians.
Councilman Mark Squilla had bed bugs in April, and according to one witness who testified before the Committee on Public Health and Human Services today, Squilla won't be able to "start relaxing" for two years.
Chris Brennan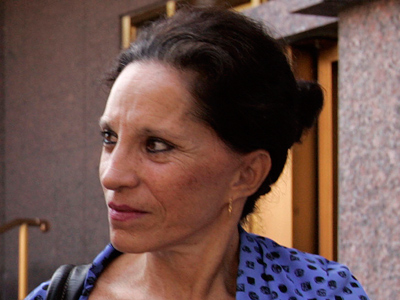 Former Deputy Chief City Commissioner Renee Tartaglione Matos is disputing a claim by City Commissioner Stephanie Singer that the two women will face-off in the May 19 Democratic primary election.
Singer, in a campaign fundraising email today, announced: "I have news. Marge Tartaglione's daughter, Renee Tartaglione, has informed us she is going to challenge all the hard work I've done to clean up the City Commissioner's office by running against me in next year's primary."
Singer defeated Marge Tartaglione's bid for a 10th term in the 2011 Democratic primary.
Dope show: People in rehab wasting time watching movies for therapy on your dime. Movies as therapy costs taxpayers, and may add temptation to use, in this 'Perfect Prey' report by Wendy Ruderman and Barbara Laker.
John Baer growls about the Pennsylvania Legislature being back to work, (but not really).
Meek Mill is released from prison with a new album to follow suit. Stephanie Farr has the story.
Jenny DeHuff
Trust fall: Bill Cosby saves Temple U board the trouble of ousting him. He may be off the board, but there's still work to be done at Temple. Helen Ubinas reports.
Obama has a task for Philly's top cop. The President asked Police Commissioner Charles Ramsey to co-chair a task force that will give recommendations on how to improve relations between cops and communities, in this report by David Gambacorta.
City Council committee OKs land-bank plan: the proposed master plan for the Philadelphia Land Bank is nearing closer to fruition.
Chris Brennan
John Baer looks at whether the Republican-controlled state General Assembly will attempt to pass legislation in early January, before Gov. Corbett leaves office.
Judge Benjamin Lerner wins praise from the Philadelphia Bar Association
And the Daily News Editorial Board urges City Council to take action on a city land bank.
Leftovers are not an option for dedicated Thanksgiving Day shoppers. For example, Kim Reed, of Abington, went to the Willow Grove Park Mall yesterday hoping to snag some deals before Black Friday shoppers swept in. Solomon Leach asked her why.
Feds really want ex-traffic court judges to go away. Julie Shaw has the story.
Eat, rink and be merry on the waterfront: Following in the footsteps of the popular Spruce Street Harbor Park, the Blue Cross RiverRink WInterfest opens today. David Gambacorta reports.
Chris Brennan
City Council President Darrell Clarke still isn't saying if he will enter the 2015 race for mayor. But he is getting advice from a New York media strategist who helped shape Marty Weinberg's 1999 bid for mayor.
John Baer is thankful for the ridiculous things Pennsylvania politicians have said this year.
And the Daily News Editorial Board says protesters in Ferguson are driven by the belief that justice is not distributed equal to all.