City Council
Chris Brennan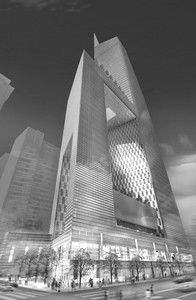 The American Commerce Center, a 1,510-foot skyscraper proposed for 18th and Arch streets, received approval for a necessary zoning change this morning from a City Council committee after a three-hour hearing where the developers and opponents asked and answered a lot of questions about the project. The big unanswered question: What companies are flirting with the developers about moving into the $1.1 billion tower if it gets built?
From discussions with Councilman Darrell Clarke, sponsor of the legislation to change the zoning, and Peter Kelsen, attorney for the developers, it seems pretty clear that three potential lead tenants are in discussions. At least one would be relocating from somewhere else in the city while two might be lured from Montgomery County and/or New Jersey.
"They're household names," Kelsen said, declining to name the companies because the project still needs the approval of the full Council, which could come Dec. 11, for the zoning change. After that, the developers will need approval from the City Planning Commission for their building plan. The City Planning Commission gave the nod two weeks ago for the zoning change. With all approvals in hand, Kelsen said, the developer could break ground by late 2009.
Chris Brennan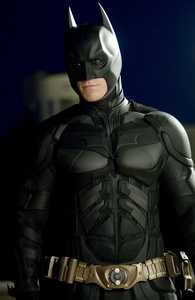 Mayor Nutter's administration testified this morning at City Council's Committee on Public Safety about legislation that would make some changes to his ability to declare an emergency in Philadelphia. That legislation has not been updated since it was created in 1967.
MaryAnn Tierney, the city's deputy managing director for emergency management, described the legislation as a "set of tools" that allow the mayor to react to unplanned emergencies. "Remember Batman had tools on his tool belt," Tierney said. "And he doesn't use every tool in every emergency. He takes the tools that he needs off his belt and he uses them as they're needed."
Not to get all technical, but Batman wore a "utility belt." The Committee tabled the legislation for further review after Councilwoman Jannie Blackwell raised concerns about how it impacts the Constitutional rights of city residents.
Catherine Lucey
City Councilwoman Blondell Reynolds Brown went before a board of city officials this morning to explain why she sometimes uses her city vehicle to transport family members – after questions were raised about her car usage by a local television reporter.

Fox 29 reporter Jeff Cole, who made headlines recently with his investigation into Councilman W. Wilson Goode Jr.'s chief of staff, has been looking into Brown's use of her city car to drive her daughter to school. Cole's report has not yet aired.

City elected officials and employees are prohibited from using city owned cars to transport family members and non-city workers. But Brown appeared before the city Administrative Board today to say that she was given a formal exemption to the rule in 2004 by the Managing Director, due to her family circumstances.
Chris Brennan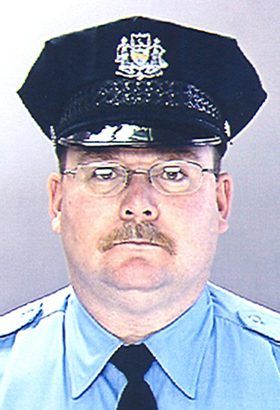 To commemorate seven Philadelphia Police officers killed in the line of duty, City Council met four weeks ago to approve memorial signs on the the streets where they lived and died. Less then a month later, Council had to approve more memorial signs this morning for Sgt. Timothy Simpson, who died Monday night after his cruiser was broadsided by a driver allegedly under the influence.
The memorial signs will be posted at the accident scene, Allegheny and Aramingo avenues, and on the street where Simpson lived in Holme Circle. Simpson, 46, joined the department on Nov. 14, 1988. He celebrated his 20th anniversary as a police officer three days before he died.
Council members stood in silence to cast their unanimous votes for the resolution, which read in part: "Sgt. Simpson was a decorated and revered officer, having received a heroism reward in April 1994 and four merit awards, in July 1990, November 1990, March 1994 and March 1996, and just hours before his death was honored as supervisor of the month for the 24th Police District."
Chris Brennan
City Council, still wrestling with proposed budget cuts, battled it out again in this morning's caucus session, with harsh words fired across the big round table where they all sit. At issue were two resolutions, circulated but then not submitted, that called for a study of proposed equipment elimination in the Fire Department and a delay in closing library branches.
Councilman Frank Rizzo got a little heated, complaining that Mayor Nutter's staff had not provided him with requested information about the budget cuts. He took issue with comments made by Councilmen Jim Kenney and Frank DiCicco, who were sitting next to him. "It doesn't matter what we do," Kenney said, It doesn't matter how many resolutions we pass. It doesn't matter how many letters we write. For what? So you can stand on a grandstand and say: Look at me?"
"Grandstanding?" Rizzo asked, countering that that DiCicco's resolution to study Fire Department cuts, paid for with Council budget money, was grandstanding.
Catherine Lucey
PhillyClout hears that in City Council tomorrow a group of Council members plan to introduce a resolution calling on Mayor Nutter to support a request from library advocates that the city hold off on library closings for three to six months.

Amy Dougherty, director of the Friends of the Free Library, has asked for the delay to allow for time to seek private funding sources. But Nutter has said he does not expect to slow down the closings.

Nutter has announced that he will soon close 11 of the city's 54 libraries as part of a budget-cutting plan to shore up a $1 billion shortfall over the next five years.
Catherine Lucey
Councilman Frank Rizzo just suggested that Council hold all the legislation until they get all of the city's research. He also said he would vote against most of the bills unless he gets the data.

When Councilman Frank DiCicco mentioned that the administration briefed Council on Monday, Rizzo shot back "You go do your study."
Catherine Lucey
It's getting a little hot up in City Council chambers.

Council is currently holding a hearing on the Nutter administration's plans to cut $1 million out of the city budget in the next five years. Council is considering a package of legislation, including measures to raise city fees while slowing reductions in the wage and business-privilege tax.

Councilman Frank DiCicco just challenged his colleagues to each trim $12,000 from their office budgets to raise $204,000 for an independent study of Fire Department cuts.