Jenny DeHuff
From today's Daily News:
TWO CITY workers caught on tape stealing scrap metal from city-owned property and hawking it for cash may be facing criminal charges.
City Controller Alan Butkovitz released the findings yesterday of an investigation into two public employees - one a school district locksmith and the other a Streets Department worker - caught taking scrap metal from city property and selling it to private recyclers.
Chris Brennan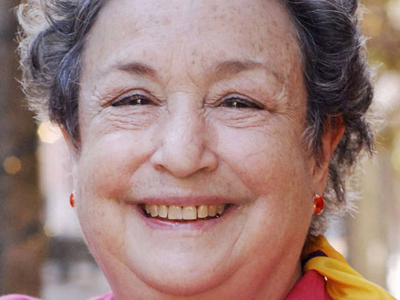 There will be no rematch this May for former state Rep. Babette Josephs and the man who defeated her in 2012 after 14 terms, state Rep. Brian Sims in Center City's 182nd District.
Josephs was removed from the May 20 Democratic primary ballot this morning after a state Commonwealth Court judge found that she did not have the required 300 signatures from registered voters on her nomination petitions.
Josephs submitted 599 signatures but her attorney and the attorney for those challenging her petitions agreed before the hearing that only 467 of them were potentially viable. Another 171 signatures were thrown out after voter registration records showed that the man who circulated those pages of the petitions had listed an inaccurate address for himself.
Jenny DeHuff
A few City Council members spent a little time during today's budget hearing peppering the Nutter administration with questions as to why the mayor made so many trade missions to foreign countries in 2013 and 2014.
Specifically, they want to know exactly how many tax dollars were spent on his globetrotting trips, including his most recent visit to Rome.
Alan Greenberger, commerce director and Deputy Mayor for Economic Development, defended Nutter's transatlantic travel, which has included trips to China, England, Israel and Italy, as of late.
Chris Brennan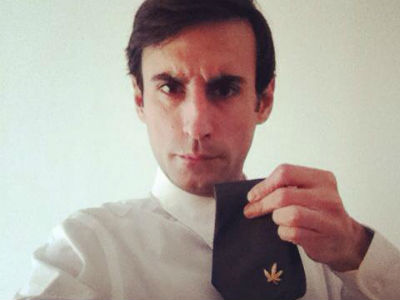 Philadelphia's Libertarian Party on Monday selected a marijuana legalization activist currently on federal probation as its candidate for the May 20 special election for an at-large City Council seat.
The party filed a nomination certificate for Richard Tamaccio this afternoon, according to the Philadelphia Board of Elections. Tamaccio, a comedian who uses the stage name "n.a. Poe," filed a ballot name change affidavit seeking to list himself on the ballot as Nikki Allen Poe, the Board of Elections said.
Tamaccio, 34, who this week registered to vote as a Libertarian, said via email that he "will be attacking the Local 98 machine and running a grassroots peoples campaign."
Sean Collins Walsh
Philadelphia Phuture, a political action committee with ties to the electricians union, will pay a $1,000 fine to the city Ethics Board after admitting to two reporting violations during the 2013 election cycle.
The PAC hired a printing company, Strassheim Graphic Design, to produce sample ballots and other campaign material to promote certain Democratic candidates, including City Controller Alan Butkovitz and a slate of local judges, in the May 2013 primary.
It paid for the materials in September 2013 but failed to list the order as a debt to Strassheim when the order was made. It also failed to disclose the expense on a 24-hour independent expenditure report.
Chris Brennan
The Pennsylvania Democratic Party just bashed Gov. Corbett for raising gas taxes and motorist fees, even though many state House and Senate Democrats voted for that legislation.
State Democratic Party Chairman Jim Burn cited motorist fee increases that started today as part of a transportation funding bill signed into law in November by Corbett. That legislation raises $2.3 billion to $2.4 billion by its fifth year in place for road and bridge repairs and mass transit.
Burn bashed Corbett for violating the Americans For Tax Reform pledge he signed in February 2010 when he was first running for governor. Democrats previously have criticized Corbett for signing the no-new-taxes pledge.
Sean Collins Walsh
City Council will pay Concentric Energy Advisors at least $425,000 to help it decide whether to sell the Philadelphia Gas Works, Council President Darrell Clarke announced today.
The deal with Concentric, of Marlborough, Mass., includes two contracts. The first, worth $225,000, asks the firm to evaluate Mayor Nutter's proposal for the PGW sale — a $1.86 billion deal with UIL Holdings Corp., of New Haven, Conn. — and compare it to bids the administration rejected.
Under the other contract, worth $200,000, Concentric will explore alternatives to selling PGW, like developing its liquefied natural gas capabilities.
Chris Brennan
A state Commonwealth Court judge just rejected a residency challenge that sought to knock state Rep. Pam DeLissio off the May 20 Democratic primary election ballot in the 194th District.
Senior Judge Rochelle Friedman ruled that DeLissio's "domicile" is her Philadelphia home, even though the two-term legislator listed her Harrisburg townhouse as her "primary residence" in 2009 for a homestead exemption that granted her a small property tax discount each year.
"It is well settled that a candidate's place of residence for purposes of the Election Code is 'the residence...in which his [or her] habitation is fixed, and to which, whenever he [or she] is absent, he [or she] has the intention of returning.'" Friedman wrote in her six-page ruling.