Jenny DeHuff
In another effort to pull the beleaguered School District of Philadelphia out of its fiscal slump, Councilwoman Maria Quinones-Sanchez introduced a bill today that funnels a greater percentage of property taxes from the city to the school district.
As it stands, about 45 percent of property tax revenues go to city coffers, while the remaining 55 percent are dedicated to the school district. Sanchez's bill would tip the scales so that 40 percent goes to the city and 60 percent to the school district.
The councilwoman claims that the shift could mean at least $50 million more in school funding without affecting tax rates.
Chris Brennan
A new Quinnipiac University Poll out today demonstrates the same anticipated results as today's Daily News/Franklin & Marshall College Poll and yesterday's Harper Poll: Tom Wolf's early splurge on biographical television campaign advertising is paying off with a surge in popularity in the Democratic primary election for governor.
But the Q-Poll shows something else too: Former state Auditor General Jack Wagner, who just entered that primary Thursday, is keeping pace with U.S. Rep. Allyson Schwartz and state Treasurer Rob McCord, two candidates who have been campaigning for months.
The poll found Wagner defeating Gov. Corbett's bid for a second term 44-37 percent in a head-to-head general election match-up. Schwartz led Corbett 44-38 percent while McCord led Corbett 43-36 percent.
Chris Brennan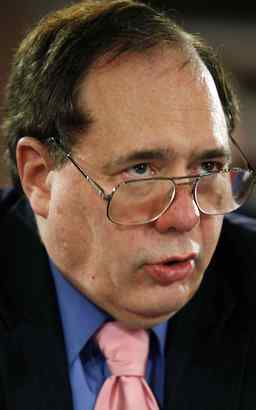 The battle -- generational and ideological -- between two state Representatives from Philly took a turn toward the personal today when Brian Sims questioned whether Mark Cohen has the metal "faculties to do this job anymore."
In a Facebook post, Sims, 35, said Cohen, 64, is well-known in the state Capitol for being "absent minded and lost" and often missing or late for important committee hearings.
"Virtually every single person in the Capitol has a story about Mark being lost in a bathroom or arguing with the plants or with the pictures on the wall," Sims wrote. "Much more importantly, he's simply not showing up to the one committee he serves on and chairs, across from [state Rep.] Daryl Metcalfe!"
Jenny DeHuff
City Council is one step closer today to getting its $99 gift limit – almost double the amount recommended by the ethics board – after Council President Darrell Clarke's bill was swiftly punted out of committee with an A-OK.
Members of the committee on rules and government were not persuaded by the ethics board or the Committee of Seventy's stricter recommendations on gift limits a city worker can accept. The measure now goes before the full Council Thursday for consideration.
The city currently has no hard limits on the value of gifts elected officials or their staff can accept. Both Clarke and the ethics board agree to no cash gifts.
Jenny DeHuff
A man posing as District Attorney Seth Williams is now charged with a litany of crimes after allegedly scamming an elderly man and WWII veteran out of $95,000, under the guise of the city's top prosecutor.
Shelton Thomas, 47, was charged with robbery, theft, extortion and impersonating a public servant, the District Attorney's Office announced today.
Williams admitted he knew Thomas from when the two played basketball together as youths in Cobbs Creek, but called him a "scumbag" and "dirtball" for allegedly swindling a 93-year old man out of $95,000 over a three-year period. Thomas reportedly called Williams his "best friend" as he was getting arrested.
Sean Collins Walsh
All 16 members of City Council today signed an open letter to Mayor Nutter, urging him to end his five-year standoff with the city's municipal unions.
In particular, the Council members urged the mayor to soften his position on furlough days. Nutter wants the right to furlough workers up to 15 days per year during economic downturns.
Nutter is also seeking savings in pension, healthcare and overtime costs.
Chris Brennan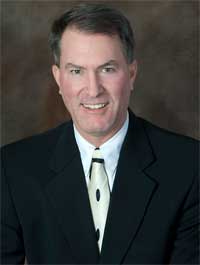 With new polling expected this week to show how the Democratic candidates for governor are faring, one has decided to call it quits. Mechanicsburg minister Max Myers just announced via e-mail that the "logistical and financial challenges of moving my campaign forward have become too great to overcome."
Myers, who was unable to break into the top tier of candidates in the crowded field, had just $1,047 in the bank and $12,052 in debt as of Dec. 31, according to his 2013 annual campaign finance report.
That left Myers unable to keep pace with well-funded top-tier candidates like former state Revenue Secretary Tom Wolf, who gave his own campaign $10 million last year and has been running television ads for three weeks.
Chris Brennan
Call it bank account envy?
State Treasurer Rob McCord, one of the Democrats in the May 20 primary election for governor, this morning said it was "troubling" that a candidate can give himself $10 million for a political campaign. That was a clear reference to former state Revenue Secretary Tom Wolf, another candidate in the primary, who made three contributions to his own campaign last year for a combined $9,981,192.
Speaking on WESA-FM in Pittsburgh, McCord said the Democrats "say we're here for the working people" who can't afford such largess.