Archive: April, 2012
Catherine Lucey
The Board of Pensions Thursday voted to restore the pension status of former City Council staffer Christopher Wright, who had been disqualified after he was convicted of corruption in 2009.
Wright's sentence was tossed out earlier this year by a federal appeals court after a U.S. Supreme Court decision narrowed the scope of the "honest services" law, which was used to convict Wright -- a former chief of staff to ex-Councilman Jack Kelly -- and two others.
Wright, Ravinder Chawla, a Kelly political donor and Andrew Teitelman, Chawla's attorney, were convicted in 2009 by a jury of conspiracy to commit honest-services fraud and related mail-fraud offenses. Prosecutors alleged that Wright had received a rent-free apartment from Chawla and free legal services from Teitelman in exchange for official acts. All had been free on bail since July 2010, pending their appeals. Prosecutors have said they'll review whether to retry the case.
Chris Brennan
All of the ballots cast in Tuesday's Democratic primary election for Center City's 182nd District state House seat have been tallied and challenger Brian Sims holds a 226-vote lead on 14-term incumbent state Rep. Babette Josephs. The official count, which starts Friday at 9 a.m., will include opening 139 absentee ballots and five alternative ballots.
That means Josephs can't close the gap on Sims, an attorney who served as her campaign treasurer two years ago. But don't look for Josephs to concede the race just yet.
"We're going to wait for the official count," Josephs spokesman Dave Scholnick said. "It's close enough we'd rather not rely on unofficial numbers."
Catherine Lucey
City Controller Alan Butkovitz today asked the Nutter administration to take over the salary costs for five staffers that were previously on the school district payroll.
Because they were paid through the district, those workers were not subject to a city ban on political activity. But Board of Ethics Executive Director Shane Creamer last month released an opinion from City Solicitor Shelley Smith that said those workers should be subject to the same rules as other city employees.
City Finance Director Rob Dubow said the city would assume the expense. Butkovitz last month said the combined paychecks of those staffers was $265,059. But the total cost for the city will be higher when you figure out the benefit costs, said Butkovitz's First Deputy City Solicitor Harvey Rice.
David Gambacorta
David Toledo, the knucklehead who allegedly slashed tires on 55 cars in the Northeast, was arrested yesterday.
So much for the name: Jewel Williams failed to win her father's old state House seat.
John Baer says Patrick Murphy was in the wrong race at the wrong time.
Chris Brennan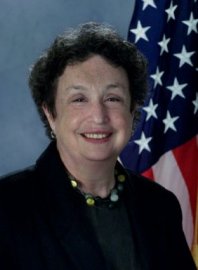 Attorney Brian Sims holds a 233-vote lead in the Democratic primary election for Center City's 182nd District state House seat and appears on the cusp of defeating state Rep. Babette Josephs, who has held the seat since 1985.
Sims declared victory Tuesday evening and his campaign Wednesday said he is still confident in the win. Josephs has not conceded defeat but her spokesman, Dave Scholnick on Wednesday said the math "doesn't look good" for her.
The City Commission, which oversees elections, this morning said that cartridges that hold vote tallies from voting machines are still missing from eight machines in two wards. That includes the 8th Ward, 3rd Division, where Josephs votes. But Commission staffers said the cartridges likely hold no votes and were not used during the election because they were located in divisions with multiple machines.
Catherine Lucey
Kathleen Kane becomes first woman to win Democratic nomination for Attorney General.
A round-up on the state House races around the city.
Is a labor convention coming to Philly this summer to rival the DNC?
Jan Ransom
Candidate J.P. Miranda was leading in Tuesday's race for North Philly's 197th District with Jewel Williams –the daughter of former state representative and now Philadelphia Sheriff Jewell Williams –trailing behind.
Eighty-two of 84 precincts were counted for as of late last night. Miranda had 39 percent of the vote compared to Williams with 33 percent.
Miranda, who previously worked for City Councilman Darrell Clarke, state Sen. Shirley Kitchen and Mayor Nutter was confident that the remainder of the votes would be in his favor.
Catherine Lucey and Jan Ransom
Updated 12:41 a.m.
David Scholnick, spokesman for Democratic state Rep. Babette Josephs emailed us to say "We have a 233 vote difference with 87.3% reporting. It doesn't look good for us, but we can't concede yet with 8 precincts yet to report. It wouldn't be fair to our supporters who worked so hard to fight off this challenge."
Updated 12:25 a.m.: Not so fast...