Archive: March, 2013
Sean Collins Walsh
On the first day of hearings on next year's budget, City Council made clear what it wants to focus on this spring: property taxes and labor disputes - two topics that have caused headaches for Mayor Nutter's administration in recent weeks.
In a lightning round of questioning nominally tied to the five-year fiscal plan, top administration officials fielded inquiries over why they are demanding possible furloughs from blue-collar workers, why more money isn't being reserved for the firefighters, why the city is turning to workers to solve the pension crisis and other questions on labor.
Union negotiations are typically the domain of the administration, but Council members are angling to get involved following the municipal unions' protest of Nutter's budget address two weeks ago that forced the mayor to abandon his speech.
Jan Ransom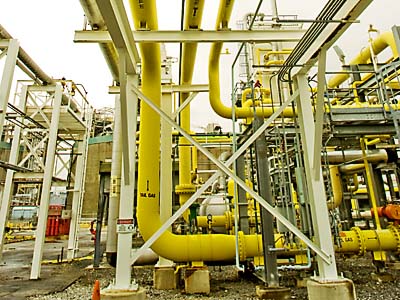 Are you interested in following the potential sale of the Philadelphia Gas Works?
Well the Nutter administration and PGW have created a new website, www.exploringsale.com where the public can learn how a sale would impact customers, employees and the business community. There would also be answers available for frequently asked questions, along with studies and media coverage of the issue.
The administration is in the process of hiring a broker who will oversee outreach to attract companies interested in bidding on PGW --the largest city-owned gas utility. A broker will be named in the coming weeks.
Chris Brennan
Common Pleas Court Judge Gary Glazer on Friday told the state House Judiciary Committee he was surprised at the "seemingly insatiable demand" for ticket fixing as political favors at Traffic Court, even after the state Supreme Court put him in charge there in December 2011 when it became clear the FBI was investigating.
Once, a ward leader called Glazer's office, asking for a message to be passed to a Traffic Court judge about a friend with a ticket. "How does that help me," the ward leader later asked when told the message went instead to Glazer. Another judge was caught setting up a "favorable" payment plan for a cousin living in Florida. That "caper," as Glazer called it, included a forged letter as evidence.
"I shudder to think what I missed during my tenure at the court," said Glazer, who still has oversight there. "These are just two of the examples I stumbled upon by chance."
Sean Collins Walsh
The administration has scheduled more outreach sessions for people who have questions about or need help with the city's new property-tax system, the Actual Value Initiative, or AVI.
Attending residents can get help understanding their assessment notices, which were mailed out starting last month, and filling out paperwork like an assessment appeal and a homestead-exemption application (to get a tax break, if you own the house you live in). The sessions are intended to be one-on-one meetings, not townhall-style meetings.
Here's the new schedule:
Jan Ransom
Two months after a 5 year old girl was abducted from a West Philadelphia elementary school, City Council held a hearing to examine the school district's policies for early dismissal.
"What I hope comes of this is good public policy," said Councilman Curtis Jones Jr., who called for the hearing. "It's a teaching moment and all of us are paying keen attention to this issue."
The girl was taken from Cullen Bryant Elementary on Jan. 14. by a woman dressed in Muslim garb who posed as her mother before signing her out of the school. The child was found in only a T-shirt the following morning in an Upper Darby Playground. A month later, Christina Regusters, 19, was arrested and charged with kidnapping, conspiracy, aggravated assault and related offenses.
Sean Collins Walsh
The Greater Philadelphia Chamber of Commerce on Thursday endorsed Mayor Nutter's request that the city Human Relations Commission look into the controversial Philadelphia magazine story, "Being White in Philly," and pledged to participate in the inquiry.
Nutter last week wrote a letter to the commission, asking it to study race relations in Philadelphia and consider a "rebuke" of the magazine, which has been widely criticized for perpetuating racial stereotypes by publishing a story on race that relied exclusively on anonymous white Philadelphians.
Nutter's letter raised eyebrows because it questioned whether the article should be protected by 1st Amendment free-speech rights and compared it to yelling "Fire!" in a crowded in theater.