Archive: December, 2012
Chris Brennan
District Attorney Seth Williams sends City Controller candidate Brett Mandel a text message to "watch his back" around union leader John Dougherty, who naturally finds out about it because Williams inadvertently sent the message to several people. And U.S. Rep. Bob Brady makes a casino pitch to the Greater Philadelphia Chamber of Commerce.
Gov. Corbett says his policies are meant to help the state's economy. Will Bunch asks: Is he really just increasing the rate of unemployment in Pennsylvania?
Speaking of Corbett, a revised financial disclosure form shows that a businessman connected to the Marcellus Shale natural gas drilling business spent $1,422 last year to fly the governor and his wife to Rhode Island and put them up in a hotel for a vacation.
Jan Ransom
Since returning to the Nutter administration a month ago Desiree Peterkin-Bell, director of communications will also be the City Representative, Mayor Nutter announced today.
Peterkin-Bell worked briefly with President Obama's re-election campaign before rejoining the administration in November. Melanie Johnson had served as the City Representative and now will take on a new assignment as Director of Research and Marketing for major events.
Peterkin-Bell will be tasked with representing the city and the Mayor. Johnson's new job includes attracting big events like the Made in America festival that took place over the summer.
Jan Ransom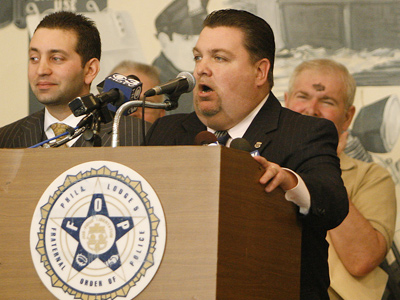 The city's police officers may get a little extra cash just in time for the holiday season.
An independent arbitration panel reopened a five-year police contract awarded in 2009 and issued an award Thursday that includes two years of wage increases.
"This puts a little money in their pockets," said John McNesby, president of Fraternal Order of Police Lodge 5, who estimated this could mean roughly $1,800 a year for the average cop.
Sean Collins Walsh
Mayor Nutter and a host of city officials cut the ribbon on the new $110 million Juvenile Justice Services Center in West Philly on Thursday, capping off an effort to close and replace the troubled Youth Study Center that took more than a decade.
The polished new building, with its "healing garden," quad, smart boards and other amenities, is "just like a college campus," said Marq Temple, executive director of the center, while giving a tour to the media.
"Our kids deserve the best," an emotional Temple said. "You can't get them on the right track by putting them in some run-down place."
Chris Brennan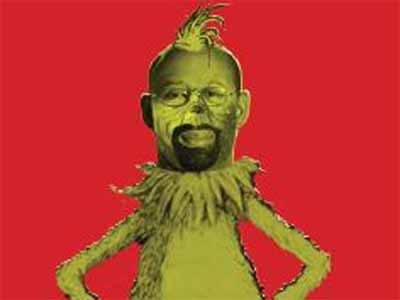 Ah, the holidays, when family comes home to visit, kids dream of new toys and municipal unions taunt the mayor in song for a contract battle with no end in sight.
About 20 members of District Council 33 and District Council 47, which represent white-collar and blue-collar city workers, sung the "12 Days of Nutter" outside City Hall around noon today.
Chris Brennan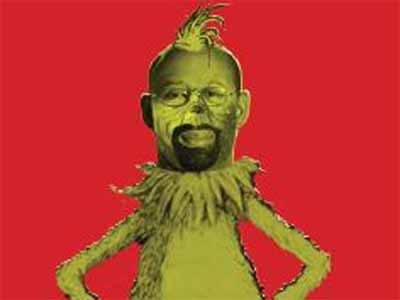 We're not sure how the lyrics of "The 12 Days of Nutter" go but we're pretty sure the mayor won't enjoy them when AFSCME District Council 47 members sing the song outside of City Hall Thursday at noon. The union, which represents white-collar city workers, will also circulate a season's greeting of sorts -- a card that makes the mayor look like The Grinch of Dr. Seuss fame.
Nutter has been engaged in a long-running contract battle with DC47 and District Council 33, which represents the city's blue-collar workers. The unions, which have been working without a new contract since July 2009, held a candlelight vigil and protest outside of Nutter's home in the Wynnefield neighborhood last month.
Nutter's administration wants the unions to accept changes to work rules and benefits. The unions have said they will make no concessions in new contracts.