Archive: November, 2012
Jan Ransom
Check out the press release below:
CITY EMPLOYEE CHARGED IN MILLION DOLLAR SCAM
Chris Brennan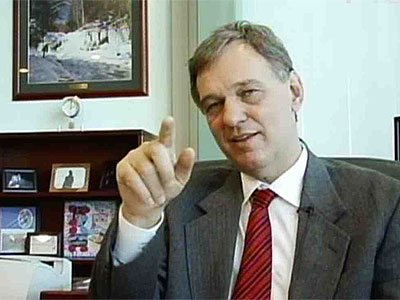 John Hanger, Pennsylvania's secretary of environmental protection under Gov. Rendell, made it official Wednesday at the Reading Terminal Market: He is the first Democrat to announce a challenge to Gov. Corbett, who is expected to seek a second term in 2014.
Hanger's campaign seems to have three main thrusts:
Schools and Shale: Hanger wants to increase state funding for public education, in part by expanding how the state taxes Marcellus Shale natural gas drilling. This presents an opportunity to contrast himself against Corbett, who is an ally of the natural gas industry.
Using the headlines: Hanger said he supports state Attorney General-elect Katherine Kane's plan to investigate how Corbett, as attorney general, investigated the child abuse scandal that eventually sent former assistant Penn State football coach Jerry Sandusky to prison. He also plans to focus on the debate about climate change and Corbett's signing of a no-tax pledge pushed by Grover Norquist of Americans for Tax Reform
Seizing the left: Hanger touted key points in his campaign, including the development and support of green energy programs, support for civil marriage for gay couples, legalizing medical marijuana and a plan to repeal the state's new Voter ID legislation. That should help him move to the left of what may be a crowded Democratic primary election. John Baer includes a list of potential opponents in his Wednesday column.
"I'm running to win," Hanger said. "This is not a race to make a statement. This is a race to make Tom Corbett a one-term governor."
Jan Ransom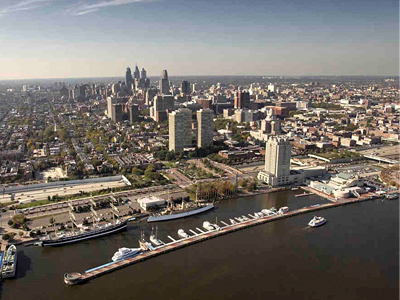 The Pew Charitable Trusts Philadelphia Research Initiative issued a report today that evaluates the city's property tax system and its eventual overhaul also known as the Actual Value Initiative (AVI).
City Council is expected to move forward with Mayor Nutter's proposal to shift to a property tax system based on market values next year. Council decided in the spring to delay AVI for a year after members became increasingly concerned about data from the administration that continued to change.
The report titled, The Actual Value Initiative: Overhauling Property Taxes in Philadelphia describes the city's property tax reform effort as unique and unlike any task taken by any other city –in the absence of state mandates and court orders. It also compares the city's property tax system to several cities including Baltimore, Pittsburgh, Washington D.C. and Boston.
Jan Ransom
The Nutter administration tried to defend a plan to rotate firefighters starting next year, but City Council was not buying it.
John Hanger is the first Democrat to jump into the race for Governor.
A study shows Center City population has increased.
Jan Ransom
City Council grilled the Nutter administration about its plans to rotate nearly 300 senior firefighters to stations throughout the city starting next year at a hearing Tuesday.
Fire Commissioner Lloyd Ayers spent more than two hours defending the plan before a doubtful group of Council members at a Committee on Labor and Civil Service hearing. The plan to rotate 293 firefighters who have worked at stations for more than eight years was announced earlier this month and is set to begin in January and occur annually.
"None of this makes any sense," said Councilman Jim Kenney. "When I explain this to current (fire) commissioners and former commissioners, no one has said that's a great idea."
Chris Brennan
The Daily News takes a look at 13 consultants active behind the scenes in politics and government in the Philadelphia area.
The Daily News and the Philadelphia Public School Notebook partner for a look at a probe into cheating on state standardized tests while City Council considers the troubled finances of the Philadelphia School District
The Philadelphia Eagles are a terrible football team. But at least the ticket prices are coming down as a result.
Jan Ransom
Updated: To include info on cost of Mayor Nutter's trip to China.
Luke Butler, chief of staff to the city's deputy mayor for economic development said the trip will cost between $8,000 or $9,000 which will be covered by Select Greater Philadelphia which is paid for by city funds. Representatives from other organizations who are traveling with Nutter will cover their own costs.
Check out the press release below: