Sean Collins Walsh
With its ornate halls, fine dining and strict dress code, the Union League isn't the type of place you'd associate with Pope Francis and his humble vision for Catholicism.
But it's exactly the type of place needed to lure deep-pocketed supporters for the not-so-humble endeavor of hosting Francis - and an estimated crowd of more than 1 million people - in Philadelphia next year for the World Meeting of Families.
Three weeks after returning from the Vatican to pitch Francis on Philadelphia, organizers of the event pitched 170 wealthy Philadelphians on Francis over breakfast at the private club this morning.
Chris Brennan
Richard Tamaccio, a.k.a. Nikki Allen Poe, must see a federal judge about new drug activity before he can face the city's voters as the Libertarian candidate for a May 20 special election to fill a vacant at-large City Council seat.
Tamaccio, a marijuana-legalization activist on probation since Dec. 13, tried to beat a Feb. 25 drug test by "consuming large amounts of water," according to a probation report filed in federal court this afternoon. The report said Tamaccio then admitted that he had "accidentally ate a cookie laced with marijuana" three days before.
The report also says Tamaccio admitted in an April 3 probation interview that he had used cocaine and Percocet. That interview happened one day after he became a candidate.
Chris Brennan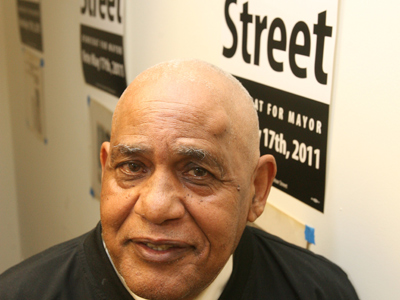 T. Milton Street Sr., the 73-year-old former state legislator who served time in federal prison for unpaid taxes, says he will run for mayor in 2015.
Street, who took 24 percent of the vote in the 2011 Democratic primary election for mayor, announced his candidacy in a 200-word Facebook post Sunday. Street was very critical in that post of state Sen. Anthony Hardy Williams, who is also expected to be a candidate for mayor next year.
Street said he was "seriously considering supporting" Williams but decided he "would be a disaster for the Black Community." Street took issue with the $5 million the trio of founders of Susquehanna International Group invested in Williams' 2011 run for governor due to his positions on charter schools and other education issues.
Chris Brennan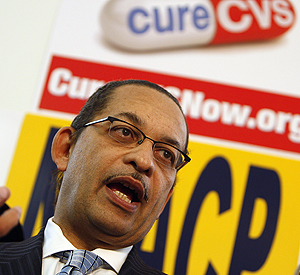 The NAACP's national headquarters just confirmed that four leaders of the Philadelphia chapter have been suspended from the organization.
The Philadelphia Tribune reported earlier today that the action resulted from a public feud about finances between local president J. Whyatt Mondesire and three board members, Sid Booker, Donald "Ducky" Birts and the Rev. Elisha Morris.
"The national NAACP has concluded its inquiry into the matters pertaining to the Philadelphia NAACP unit," the group said in a statement emailed to the Daily News. "As a result, four members of the unit have been suspended."
Sean Collins Walsh
Tension between state Attorney General Kathleen Kane and Philadelphia District Attorney Seth Williams continues to mount in the wake of an Inquirer investigation that revealed Kane shut down a political corruption probe.
Williams has criticized Kane's handling of the investigation, in which Philly Democrats were allegedly recorded taking cash. Now Kane, who has said the probe was flawed to the point of being unprosecutable, has reportedly challenged Williams to have a go at it himself.
According to the Inquirer, Kane sent the D.A. a letter on Wednesday that said "any law enforcement agency interested in taking this case should do so. … I invite you to contact our office to set up a time to accept the evidence."
Jenny DeHuff
Rolling Stone editors may be finding themselves hiding under a rock after news broke today they had flubbed the cover of their April issue featuring Julia Louis-Dreyfus.
Dreyfus appears naked – coyly peeking over her should with the immortal words of the U.S. Constitution "tattooed" on her back. But one glaring error stands out - John Hancock's signature appears below the text. Hancock's infamously large signature was actually penned on the Declaration of Independence – not the Constitution.
"The first thing I thought was, 'wow – Julia Louis-Dreyfus looks great at 53! The second thing I thought was, 'Go constitution!' The third thing I thought was, wait, that's not right,'" said Lauren Saul, director of public relations for the National Constitution Center.
Sean Collins Walsh
This post has been updated.
As Council Majority Leader Curtis Jones Jr. began this morning's budget hearing on the City Controller's Office, he was joined in Council chambers by only four of his 15 colleagues.
Some would wander in later, and some would leave. But at no point during Controller Alan Butkovitz's testimony was a majority of Council members present.
Sean Collins Walsh
City Council, which is in the middle of its annual gauntlet of departmental budget hearings, today released a nifty new website compiling Mayor Nutter's proposed spending and testimony from agency heads.
The Council Budget Center also includes the mayor's budget address, his capital budget proposal and Council's schedule for budget hearings.
One agency that does not get a public hearing on its budget is City Council - a pracitce that causes the good-government group Committee of Seventy to call for more transparency every year.