Chris Brennan
City Council President Darrell Clarke still isn't saying if he will enter the 2015 race for mayor. But he is getting advice from a New York media strategist who helped shape Marty Weinberg's 1999 bid for mayor.
John Baer is thankful for the ridiculous things Pennsylvania politicians have said this year.
And the Daily News Editorial Board says protesters in Ferguson are driven by the belief that justice is not distributed equal to all.
Jenny DeHuff
Pain reaction: Ferguson cop cleared, America's heartland erupts. Grand jury in Michael Brown shooting decides cop won't be indicted. Will Bunch, David Gambacorta and Vinny Vella report.
Fattah Jr.: I got this. U.S. Rep.'s son seeks to represent himself in court. William Bender explains the latest with Chaka Fattah Jr., who has been indicted on fraud and tax charges.
Ex-Montco GOP boss takes plea deal for sex charges. I was in Norristown when Bob Kerns pleaded 'no contest' to indecent assault.
Dana DiFilippo examines the trouble with the city's jails dealing with inmates with mental illness
Ronnie Polaneczky weighs in on that issue as well.
And John Baer examines the spiral of trouble for state Attorney General Kathleen Kane.
PGW bidder seems to be done dealing with City Council: The company declined to extend a deal with the city following City Council's inaction.
Haunted Justice: Somehow, fired cop caught up in 'Tainted Justice' saga gets his job back. In a decision that Police Commissioner Charles H. Ramsey called "disappointing," an arbitrator on Wednesday moved to reinstate fired Philadelphia narcotics cop Jeffrey Cujdik.
Teen cleared, finally: When People Paper got nosy, case crumbled. Holmesburg teenager cleared of attempted murder of neighbor.
Chris Brennan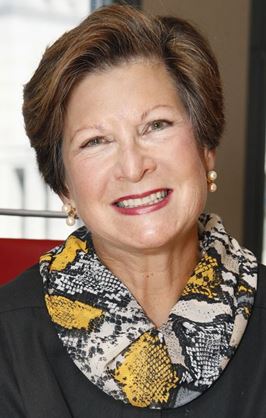 As we predicted three weeks ago, state Superior Court Anne Lazarus has announced her candidacy for the state Supreme Court.
Lazarus, a Philadelphia Democrat, has been a judge for 23 years. She started as an appointee to the Philadelphia Court of Common Pleas in 1991.
"Throughout my tenure as both a trial and appellate judge, I have seen Pennsylvanians at some of the most difficult times of their lives and gained a unique understanding of the role that our judicial system plays in the fabric of our state," Lazarus said in a news release announcing her candidacy.
Jenny DeHuff
Barring any scheduling changes on the City Council calendar, it appears time is expiring for the mayor's chosen buyer of PGW.
No member of Council today introduced legislation for the PGW sale. With only two weekly sessions left before the year's end, that means there will not be time to hold hearings or a vote on the deal.
UIL Holding Corp.'s deal to purchase PGW expires at the end of the year.
Keep 'em coming: a pair of longtime political players, state Sen. Anthony Hardy Williams and former District Attorney Lynne Abraham, entered the 2015 Democratic primary election for mayor yesterday to little surprise but great fanfare.
Critics slam standardized testing: Meredith Broussard knew the fix was in when she saw her son's homework from first grade. Solomon Leach tells the story.
Generation 'it': Helen Ubinas writes of how millennials carry great potential, in this piece.
Jenny DeHuff
She's been elected eight times to city-wide offices – five times as Philadelphia District Attorney and three times as judge – and now, Lynne Abraham is going for a ninth public post, as your next mayor.
Before an audience of about 300 people at the Franklin Institute today at noon, Abraham announced her candidacy. Mummers welcomed her in with a lively jangle by the Polish American String Band.
Asserting herself under the banners of transformational leadership and government reform, Abraham said,